There are plenty of family-friendly Halloween events but for those looking for a little more of an adrenaline rush, check out these haunted houses in Wichita. Fields, houses, islands, animal parks – these haunted attractions are especially for brave older kids and adults.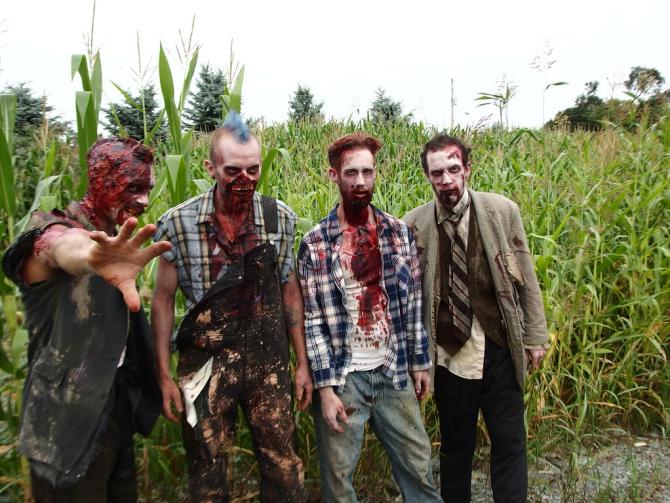 Field of Screams
When most people think Wichita haunted house, they think of Field of Screams, celebrating its 16th year of giving visitors a good scare. It's the top rated haunted attraction in Kansas according to The Haunt Rater.

The creepiness starts outside the gates that take you to where the "fields are sick" and only intensifies once you're walking through the buildings and large sorghum field that make up the legend of the Jebediah Spurlock family and their killing grounds. This mostly outdoor haunted attraction in west Wichita also includes Clown Town. You will encounter live actors and many special effects. The walk takes approximately 30 minutes.

Field of Screams runs Sept. 27-Nov. 2, including Friday, Saturday and Sunday evenings. Tickets start at $15 a person. Buy in advance for a specific entry time and you'll save time waiting in line. It is located at 4055 N. Tyler Rd., Maize, KS 67101.
Wicked Island Haunted Forest and Wicked Island Escape Room
Another perennial favorite among Wichita haunted attractions is Wicked Island at O.J. Watson Park, presented by Plant Kingdom and the city of Wichita.

Mutants, clowns, spiders and snakes make this walk along haunted paths the scariest 30 minutes of your life … if you can make it through. They also offer a separate ticket experience: Wicked Island Escape Room, where your group has 30 minutes to try to solve the puzzles to work your way out of a horror-themed escape room.

Wicked Island runs Friday and Saturday nights from Oct. 4-Nov. 2 and they are open on Halloween, Thursday, Oct. 31. It is located at 3022 S. McLean Blvd., Wichita, KS 67217. Tickets for the haunted forest are $20 adult/$15 for ages 12 and under (must be accompanied by an adult). A fast pass is $35 for all ages. Tickets for the escape room are $40 for the first two people and $10 for each additional person; be sure to call to make a reservation, as space is very limited. Save your escape room ticket stub for a discount to the haunted forest.
Tanganyika Wildlife Park
The family-friendly Pumpkins at the Park at Tanganyika Wildlife Park just west of Wichita includes two activities for the older kids and brave adults. The Cage Maze of Doom features some of the park's scariest creatures as you make your way through a haunted maze. It is included in the price of admission for Pumpkins in the Park, which start at $15 per person.

The Zombie Task Force Tactical Laser Tag Experience is a separate ticketed activity. Teams of five take on dozens of zombies during this 20-minute battle. You'll use state-of-the-art tactical laser (tag) rifles. Cost is $10 per person in addition to entry into the park for the Pumpkins in the Park event.

These activities are open 6-9:30 p.m. Oct. 18-20 and Oct. 25-27. Tanganyika is at 1000 S. Hawkins Ln., Goddard, KS 67025.
Haunted Acres at Lazy Bucks Ranch
This hour-long walk on the trails at Lazy Bucks Ranch takes you through the woods where creatures lurk. This is a fundraiser for the Wichita Children's Home, and the trail is meant to be scary so organizers ask that you please be mindful of that if you choose to bring children.

This event happens just two days: 8 p.m. to midnight on Friday, Oct. 25 and Saturday, Oct. 26. Tickets are $10 per person and an adult must accompany children under 14. Lazy Bucks Ranch is located at 7000 W. 79th St S. in Haysville.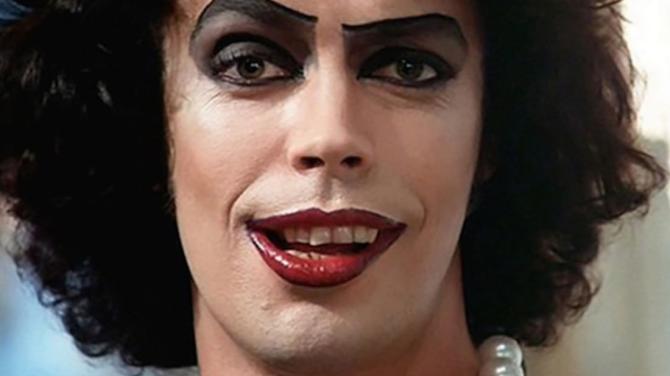 Other Halloween-themed events for adults & older kids (not intended for young children)
Harry Squatter and the Terrible, Horrible, No Good, Very Bad Day at Mosley Street Melodrama – through Nov. 2
9th annual October at the Oldtown Horror Movie Festival at Warren Old Town Theatre – Oct. 1, 7, 8, 14, 15, 21, 22, 28, 29
EP21 – '80s Blow Out at Exploration Place – Oct. 10
"Young Frankenstein" 45th anniversary screening at Orpheum Theatre – Oct. 10
"Hocus Pocus" music parody at Roxy's Downtown – Oct. 11-13, Oct. 24-27, Oct. 31-Nov. 3
Madhouse: Figure, Phiso & special guests live at WAVE – Oct. 12
"The Rocky Horror Picture Show" at Crown Uptown Theatre – Oct. 24-26, 31
"The Rocky Horror Picture Show" midnight screening at Orpheum Theatre – Oct. 25
An Evening with the Wichita Paranormal Research Society at Wichita Advanced Learning Library – Oct. 29
All Hallows Metal Eve 2019 at Nortons Brewing Co. – Oct. 30
Looking for something less terrifying than a haunted house while enjoying Halloween in Wichita? Check out this year's list of Wichita Halloween events for the whole family or read about the most haunted places in Wichita.