There are plenty of family-friendly Halloween events in Wichita, but the heart of the country also has an entire set of haunted houses, shows and events for the older crowd looking for a little more of an adrenaline rush.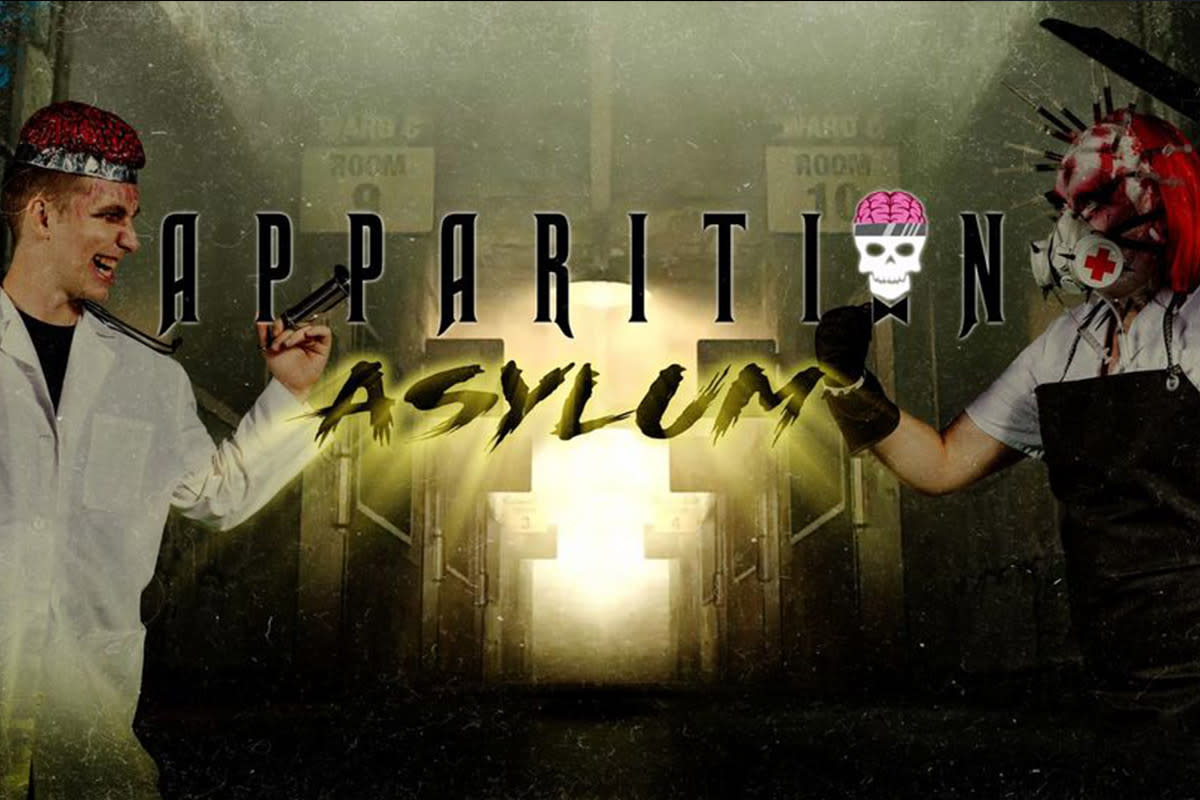 EVENTS
Wichita's Spooky Party Bus Tour
Sept. 10 & 24 and Oct. 8, 15, 22 & 29 
Hop on this 90-minute Wichita's Spooky Party Bus Tour with Road Trip Paranormal and get firsthand insight into the ghostly activities and skeletons in Wichita's closet. This bus tour picks up and drops off attendees up at River City Brewing Co. and there are two starting times to choose from: 7 or 9 p.m. An area is reserved at the brewery for paranormal enthusiasts to gather and order food and drinks.
Witches of Eastborough
Sept. 16-18, 23-25 & 30 and Oct. 1-2, 7-9, 14-16, 21-23 and 28-30
Mosley Street Melodrama's fall comedic performance, Witches of Eastborough, will kick off on Sept. 16 and will take place Fridays, Saturdays and Sundays through Oct. 29. Following the show, there is a musical revue celebrating all things Halloween.
Boos and Brews
Sept. 30
If ghost tours, lip-smackin' barbecue and brews sound appealing to you, head to Old Cowtown Museum Oct. 8 for Boos and Brews. You can try your hand at investigating for ghosts with the Wichita Paranormal Research Society and enjoy delicious food from The Bomb BBQ and craft beer from Central Standard Brewing. You might even scare up a Victorian séance while you're there!
Rocky Horror Picture Show Live Production
Oct. 14-30
Costumes encouraged, participation bags for purchase and full bar available for this live production of the cult classic "Rocky Horror Picture Show." Performances scheduled Oct. 21-31 at Crown Uptown Theatre.
Wichita Walking Ghost Tour
Sept. 30 and Oct. 8, 21, 29 & 30
Step back in time to the Old West and hear the stories of Wichita's historic Delano District, such as the story of the shootout of Rowdy Joe and Red Beard whose spirts may still roam the streets and businesses. Each Wichita Walking Ghost Tour starts at 8 p.m. at Club Billiards in the Delano District, are less than a mile and will last approximately one hour and 15 minutes.
Here Come the Mummies
Oct. 7
Known for their unique style of terrifying funk rock and mummy costumes, Here Come the Mummies will be performing their intense live show at The Cotillion.
Zombie Run 2022
Oct. 23
If you are up for the challenge of running (or walking) for your life 650 feet underground, sign up to participate in this year's Zombie Run at Strataca. Be on the lookout for zombies lurking around every corner! Runners will select a heat to participate in and will need to bring a light and wear a helmet. Participants must be 8 years old to participate, and anyone ages 8 to 18 must be accompanied by an adult.
Carrie: The Musical
Oct. 27-29 and Nov. 3-5, 10-12
Roxy's Downtown will put their spin on the classic Halloween film, "Carrie." Fully reworked and re-imagined, Carrie, The Musical will be performed Thursday through Saturday, starting Oct. 27 and ending Nov. 12.
Echoes of Fear
Oct. 28 & 29
Don your best costume and attend Old Cowtown Museum's adult-themed Halloween party, Echoes of Fear (night one and night two). There are two nights to attend this event. On Friday night, Oct. 28, anyone 14 and older can attend. The party on Saturday night, Oct. 29, will require attendees to be 18 to enter and 21 and older to imbibe. Each night will feature haunted house attractions, food and beverages for purchase, live music, spooky displays and photo opportunities throughout the town.
Spooky Night of Treasures
Oct. 28
Take a walk through haunted history during Spooky Night of Treasures, a fundraising event for the Museum of World Treasures. Go on a self-guided haunted tour of the transformed museum and a Halloween-themed party. Your ticket also includes an open bar, silent auction and more.
Purple Rain Halloween Party 
Oct. 29
Enjoy music, dancing, drink specials and a costume contest at the Purple Rain Halloween Party at Jenny Dawn Cellars. Dress in your 80s or Prince-themed costumes. Prizes will be given to best dressed. 
Apparition: Asylum
Headshots Bar & Grill debuted its clever popup cocktail bar in 2020 and its success spawned a series of themed popups ever since. This year's Halloween concept, Apparition: Asylum, launched Sept. 1 and is available for ages 21 and over through Oct. 29. They are open Thursday through Sunday with all the usual video games plus unique concoctions, a maddening vibe and souvenir mugs.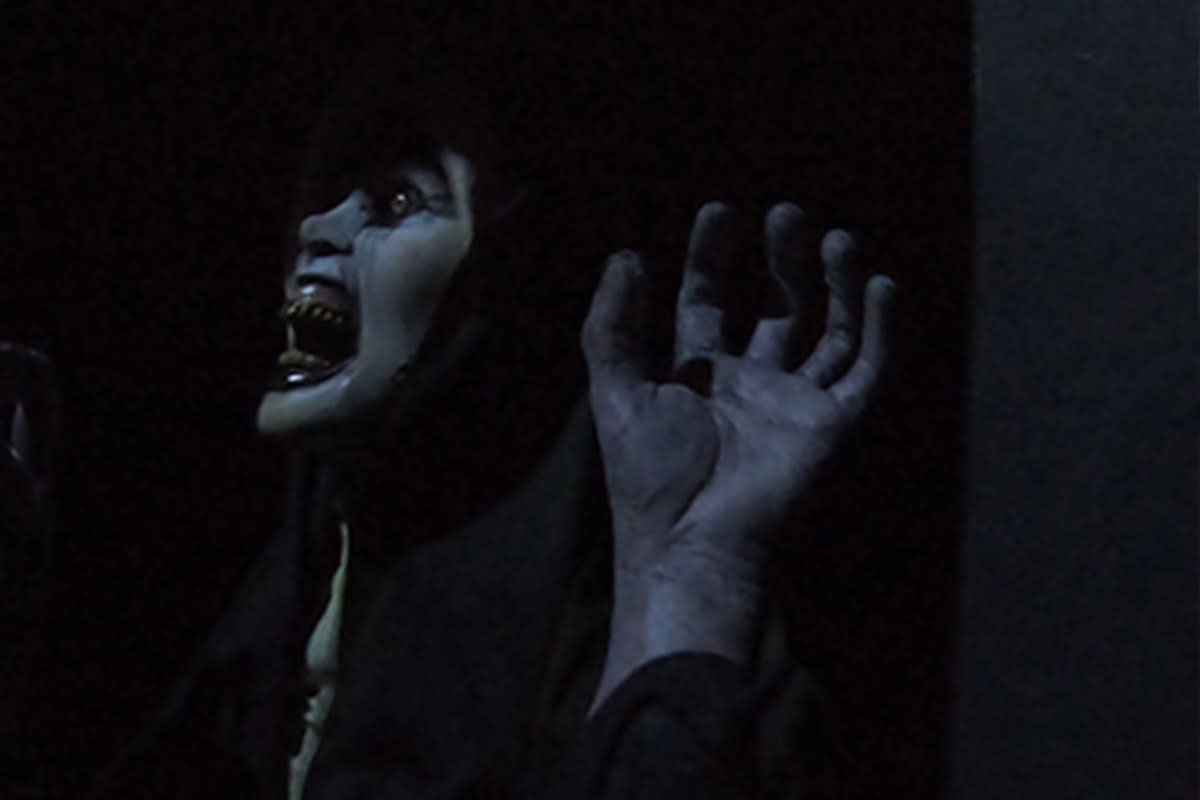 Haunted Attractions
13 Sinister Souls
Experience a book of horrors at Wichita's newest indoor haunted house. When you enter into the home at 13 Sinister Souls, you will feel the vengeance and evil intentions of the souls as you make your way through the 20 rooms covering 10,000 square feet. The 10-plus live actors will leave you trembling with fear, screaming in terror and running for an exit! While it may only take 30 minutes to make your way through the attraction, it promises to provide a scare intense enough to take years off your life. The experience is intended for only the bravest of thrill seekers.
The Selfie Spot on Douglas
This normally tame self-serve photography playground, The Selfie Spot on Douglas, has turned spooky just in time for Halloween. All you need is a camera or cell phone to capture every frighteningly fun moment. Available now through Oct. 31, there are 15 Halloween and fall selfie booths to explore. Visit solo, plan a night out with friends, have a unique date night or book a private party. While they have options that are family-friendly, every Saturday from 6 to 10 p.m. is reserved for adults only.
Wicked Island at O.J. Watson Park
The Campbells have been haunting Wichita and its surrounding areas since 2012. They offer an ever-changing treacherous walk through a wooded island where your nightmares may become reality. This perennial favorite among Wichita haunted attractions is Wicked Island at O.J. Watson Park, presented by Plant Kingdom and the City of Wichita. It is recommended for children ages 6 and older and runs Friday and Saturday nights in October. All visitors under the age of 12 must be accompanied by an adult. Timed tickets are available online and general admission tickets are available on site from 7:30 to 10:30 p.m.
Field of Screams and Clown Town
When most people think Wichita haunted house, they think of Field of Screams, celebrating its 19th year of giving visitors a good scare. It has been the top haunted attraction in Kansas by The Haunt Rater. The creepiness starts where the "fields are sick" for this mostly outdoor haunted attraction in west Wichita. They also offer the Escape Shack, at 15-minute escape game that can be played on site before or after the haunted house. The walk takes approximately 30 minutes and is not recommended for children younger than 8. All tickets are sold online, and you can select a specific time slot when purchasing your tickets. They opened Sept. 23 and will run through Oct. 31 on some Thursday nights and Friday, Saturday and Sunday evenings. Gates open at 7 p.m. and the frights start once the sun goes down.
Haunted Cannery Spook House and Lunatic Asylum
A short drive from Wichita, The Haunted Cannery at Walter's Pumpkin Patch near El Dorado is open Fridays and Saturdays in October. Activities during their 19th haunting season include a hayride that takes you to the Haunted Cannery haunted house, the Lunatic Asylum maze and, of course, the Haunted Cannery itself. They have some add-ons to the experience, including taking a "RIP Mortuary Fast Pass," a closed lid rolling casket ride to the front of the line. Don't worry, there is also a scaredy pants ticket for those who want to go through but don't want a big scare. Tickets available at the door or online.
Zombie Paintball
Klausmeyer Dairy Farm & Pumpkin Patch has plenty of activities for the younger set all week long, but of interest to those looking for a thrill: They offer a haunted package on Saturday nights that includes a ride on the trailer for Zombie Paintball featuring live zombies and a drive through the haunted pasture, which can be creepy in the dark. Zombie Paintball starts Sept. 24 and runs through October on Saturday nights. Tickets are available on site.
Looking for more haunts while enjoying Halloween in Wichita? Find more things to do and haunted places in Wichita.