Live music and entertainment is one thing that sparks a vibrant nightlife in Wichita. From local bands playing at bars and restaurants to international superstars rocking out at INTRUST Bank Arena, visitors can find live music every night of the week. Below are just a few places where you can catch some of these live shows.
QUICKLIST
Huge Headliners
Being in the heart of the country is a benefit for concert-goers, as many big names in all genres of music make stops here along their national tours.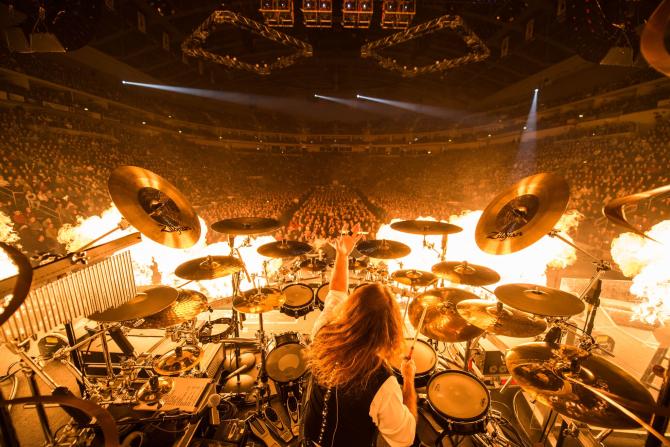 INTRUST Bank Arena
The largest arena in Wichita sits in the middle of downtown Wichita and can hold more than 15,000 fans. INTRUST Bank Arena has seen talent such as Garth Brooks, Kelly Clarkson, P!nk, Carrie Underwood, Taylor Swift, Metallica, Motley Crue, Kenny Chesney, Paul McCartney, Lynyrd Skynyrd and James Taylor.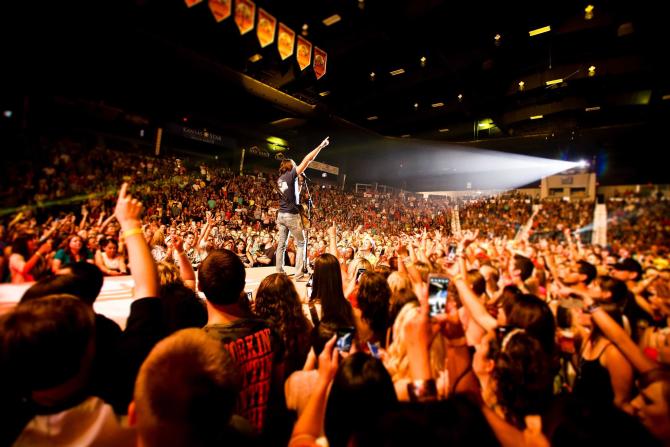 Hartman Arena
On a smaller scale, Hartman Arena packs its venue with 6,500 fans for live music and sporting events. This venue is perfect to catch acts like Kansas, REO Speedwagon, Alice Cooper, Rob Zombie, Good Charlotte, Steve Miller Band, Josh Abbott Band, Casey Donahew Band and Bush. 
Electric Atmosphere
If you're looking to party in a smaller space with a fully stocked bar and delicious food, Wichita has perfect live music venue options for you.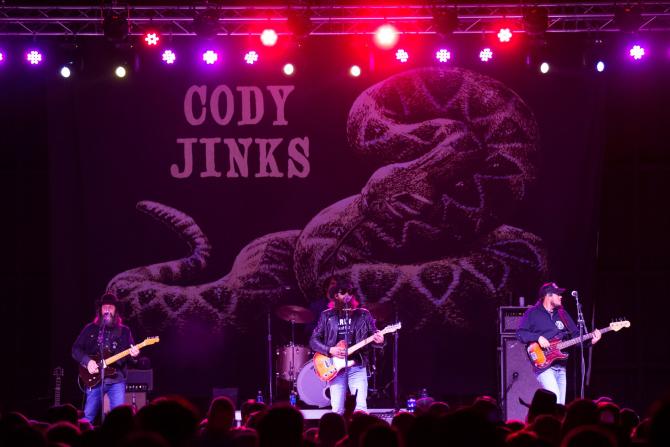 WAVE
Fitting 500-3,300 people in Wichita's newest indoor/outdoor venue, WAVE sees a variety of acts come through their doors. From lunchtime jam sessions with local artists to sold-out events in the backyard amphitheater, the experience is second to none. At WAVE, visitors can see acts like Sister Hazel, Cody Jinx, Ginuwine, Mya, Dru Hill, DEV, Hawthorne Heights, Lake Street Drive, Wu-Tang Clan and William Clark Green. Don't forget to order some nachos at ADIOS Nachoria!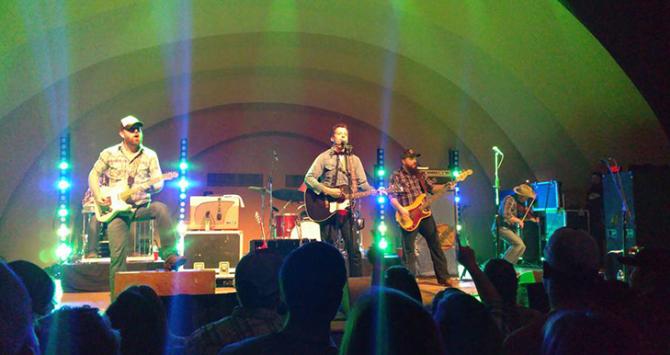 The Cotillion
One of Wichita's longest-running venues is still delivering amazing concerts on the west side of town. The Cotillion has been around since 1960 when it started its concert legacy with the Ted Weems Orchestra. Since then, huge names have come through its doors such as Duke Ellington, Louis Armstrong, Willie Nelson, Merle Haggard, Toby Keith, Etta James, BB King, Blue October, Chevelle, Scotty McCreery, Seether, Coheed & Cambria, Everclear, Ted Nugent, A Day to Remember and Theory of a Deadman. While you're there, try a locally famous sandwich at Nancy's A-Maize-N Sandwich Booth! The Cotillion can fit about 2,000 people. 
Unique Culture
Culture is alive and well in Wichita as we are one of the only cities in the region with access to a complete performing arts program including music theatre, Broadway musicals, operas and symphony performances. Wichita is also home to one of the oldest theaters in the country.
Century II Performing Arts & Convention Center
Wichita is the cultural hub of the Midwest, housing incredible talent in its four main performing arts programs: Music Theatre Wichita, Wichita Grand Opera, Wichita Symphony Orchestra and the American Theatre Guild. These groups are responsible for bringing the arts alive with shows happening year-round. Catch Broadway shows in the spring and summer with American Theatre Guild and Music Theatre Wichita, Wichita Grand Opera performances in the fall and Wichita Symphony Orchestra performances through the winter. All entities perform at Century II Performing Arts & Convention Center, which also hosts other major events, from comedian Kevin Hart to concerts from Norah Jones and John Mellencamp. With three performance halls, the venue can hold nearly 4,800 people.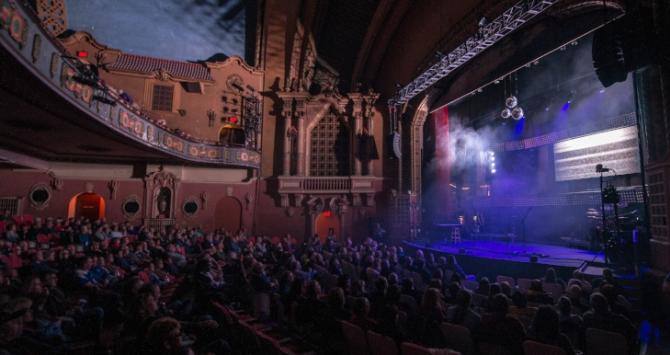 Orpheum Theatre
As one of the country's oldest theaters, Orpheum Theatre offers a variety of entertainment. With film screenings, comedians and live music concerts, the venue holds more than 1,200 people and includes balcony seating. You'll find traveling tribute acts paying homage to bands like ABBA, Pink Floyd and The Beatles to contemporary acts like Weird Al Yankovic, Lauren Daigle and Jim Brickman.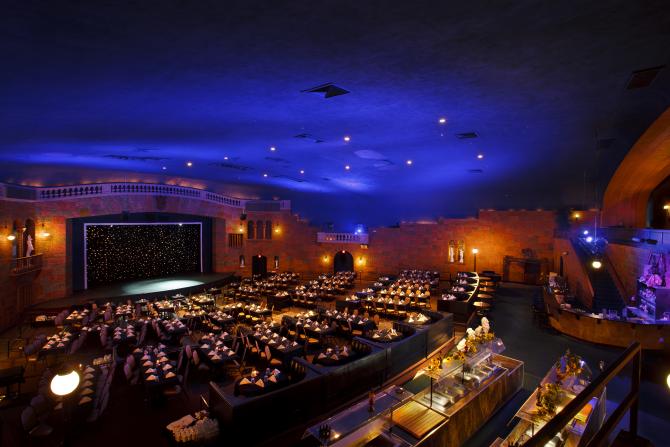 Crown Uptown Theatre
The historic Crown Uptown Theatre has morphed from a dinner theater into a venue featuring live shows and unique events. The building hosts private events, local and regional concerts and traveling performances. The theater holds 560 people. 
Intimate Experiences
Get up close and personal with live music acts at local restaurants and small music venues around Wichita that live for local flair. Some even hold concerts and live music events every night of the week during the summer.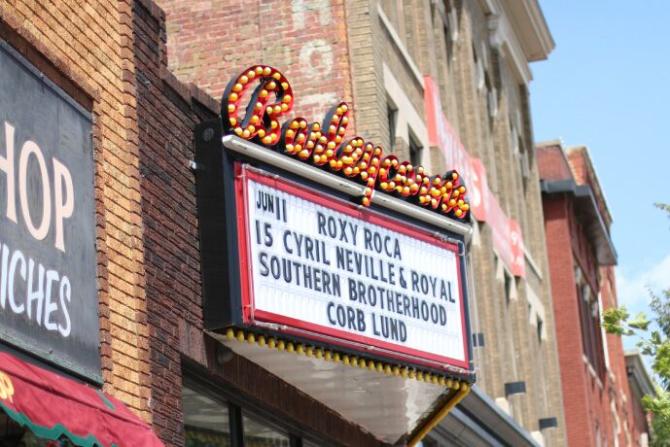 Barleycorn's
Barleycorn's is a downtown staple when it comes to live entertainment. With an array of music from local and regional country artists to heavy metal, the venue is known as the place to be for intimate concerts. Catch bands like Slaughter to Prevail, King Charles, Me Like Bees and Ghostrock among other local acts and open mic nights.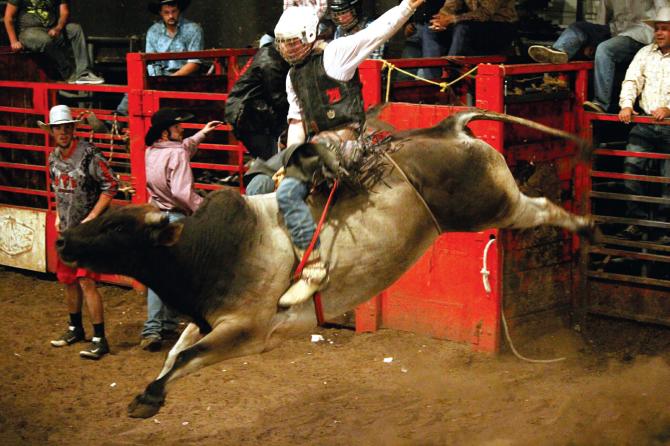 Club Rodeo
For the best country nightclub in Wichita offering special concerts and live entertainment, head to Club Rodeo. With the Free Range Bull Series, Club Rodeo has welcomed acts like Kane Brown, Uncle Kracker, Adam Hambrick, Mitchell Tenpenny and Lindsay Ell. The club also has mechanical bull riding.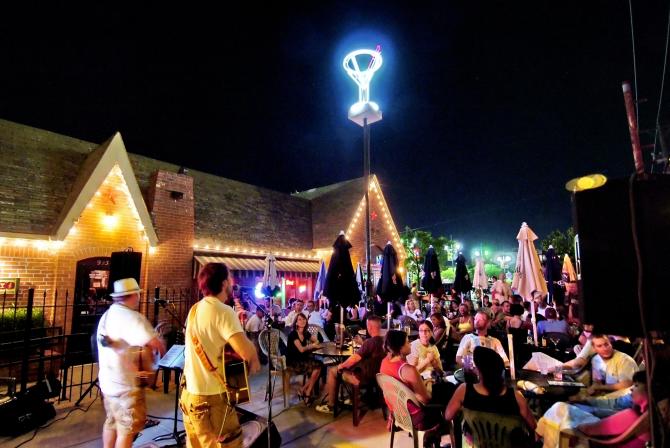 Mort's Martini & Cigar Bar
When it comes to local and regional talent, Mort's Martini & Cigar Bar always has the cream of the crop. With music every night of the week during the summer, the bands that play on the patio create their own following. Try one of 160 different martini flavors, local craft beer and delicious appetizers while enjoying a variety of tunes from bands like The Old #5s, Sunshine the Bunny and Déjà vu.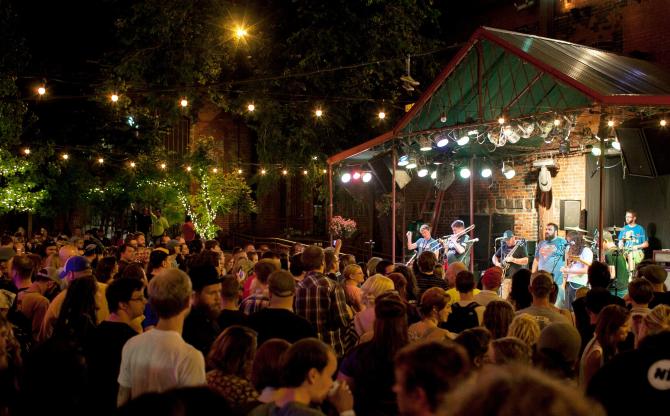 Public at the Brickyard
St. Patrick's Day marked opening day for the Brickyard, which welcomes music several times a week through the fall. This summer, Public at the Brickyard celebrates 20 years! With acts like Monterey Jack, Radioflyer, The Astronauts, Lucky People, Kill Vargas, EPIC and Jenny Wood and the Watchers, patrons can enjoy local flair on Thursday nights and cover bands on the weekends. While you're there – don't miss out on any of Public's amazing farm-to-table dishes, including their signature pickles and brisket tacos.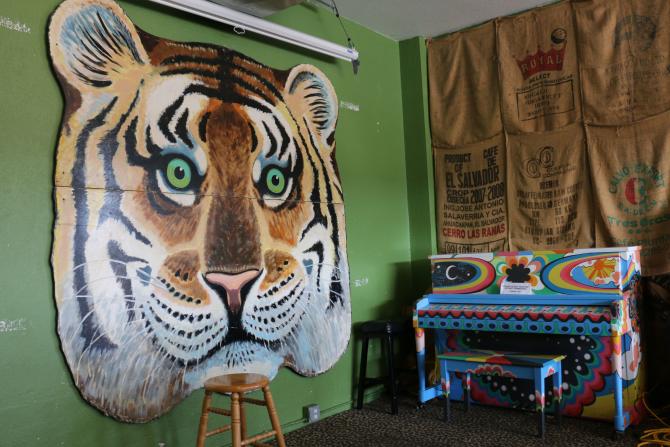 The Donut Whole
Load up on coffee, donuts and live music at The Donut Whole in the Douglas Design District. This venue presents a coffee shop feel for local artists to introduce their talents to the city. Be exposed to acoustic sets or rocking bands in the back room as you enjoy one-of-a-kind donuts with friends and family.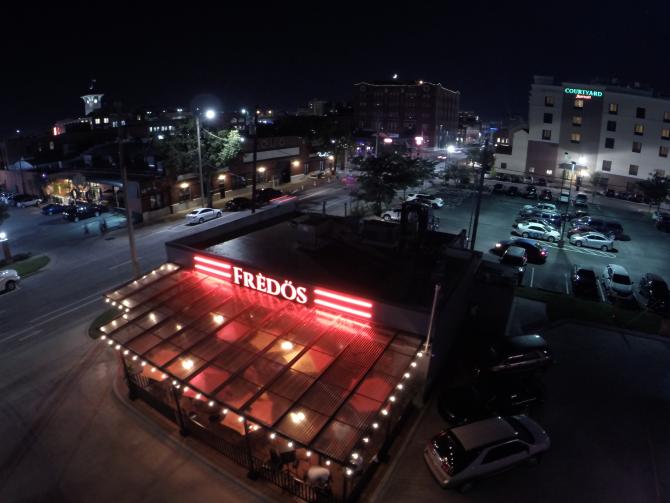 Fredo's
Located in Old Town, Fredo's offers a unique experience for all from the tapas menu to the exquisite cocktails and wine selection. Fredo's also is the place to be for live entertainment with local and regional artists taking to the stage nearly every evening. Check their website for a complete schedule of bands playing while you're in town.
Other Venues
Wichita has many other bars and nightclubs that often host events. There's always somewhere to catch live music!
Rock Island Live
The Elbow Room
Kirby's Beer Store
Industry Old Town
The Artichoke Sandwich Bar
R Coffeehouse
The New Stadium
Lucky's Everyday
Want Coffee
Live music is just a small part of what makes Wichita's nightlife fun and vibrant. For more things to do, check out our calendar of events.