With more than 1,200 restaurants in Wichita, even diners with restrictive diets or preferences won't go hungry! We have excellent, locally-owned restaurants you can enjoy even if you have food sensitivities, allergies or follow a specific diet.
We've pulled together this short list to give you an idea of the variety of options you'll find when dining in Wichita. But don't hesitate to reach out to any of Wichita's restaurants; with advance notice, many chefs, bakers and owners are happy to accommodate your dietary needs and preferences.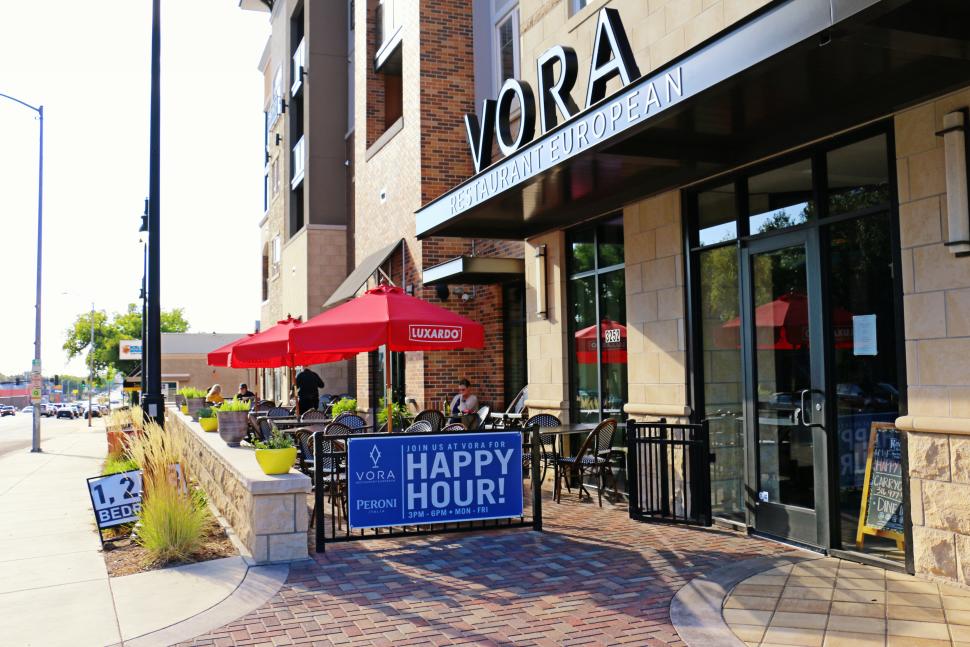 Vora Restaurant European
With a menu that is nearly 100% made from scratch, Vora Restaurant European can cater to your dietary needs. The menu was created by the restaurant's Milan-born chef, influenced mainly by France and Italy but you'll also find German, Greek and Spanish dishes. The large menu is dotted with a number of gluten free and/or vegetarian selections from starters, soups and salads to pizzas, pastas, entrees, sides and desserts. The Cauliflower Steak Provençal – gluten free and vegetarian – is a favorite: pan seared cauliflower steak topped with cherry tomatoes, caper berries, kalamata olives and red onions in a white wine butter sauce.
Tanya's Soup Kitchen
A local, soul-warming favorite for vegans, vegetarians, and carnivores alike, Tanya's Soup Kitchen is a versatile food hot spot, known for sourcing ingredients locally. They serve at least four small batch soups daily, and while the soups rotate daily and seasonally they nearly always include options to meet vegetarian, vegan, kosher and gluten-free diets. One recent soup menu included: chicken noodle with mashed potato, tomato basil bisque (V/GF), creamy corn (VEG) and an Indian vegetable split pea (VEG/GF). Their signature veg sandwich, the Lulu, features two kinds of hummus and roasted red peppers. Gluten-free bread is available for all sandwiches.
Sabor Latin Bar and Grille
Among the progressive and approachable menu of South American-influenced cuisine at Sabor Latin Bar and Grille, are gluten free appetizers, entrees, signature sides and sauces, a section devoted to vegetarian dinner specialties that can also be made vegan if desired. Among the favorites of vegetarians and non-vegetarians is Sabor's Polenta Vegetarian Tower of roasted tomato, cremini and portobello mushrooms, spinach, black bean sauce and cheeses that can be left off for vegans. They also convert their popular arepas dish to vegan by serving the savory vegetable filling on polenta slices.
Molino's Mexican Cuisine
With an expansive menu and fresh ingredients, the culinary team at Molino's Mexican Cuisine can accommodate many dietary preferences. They offer a unique fusion of Mexican and Latin American cuisines. A favorite among vegetarians is the cauliflower ceviche entree – made vegan by requesting no crema.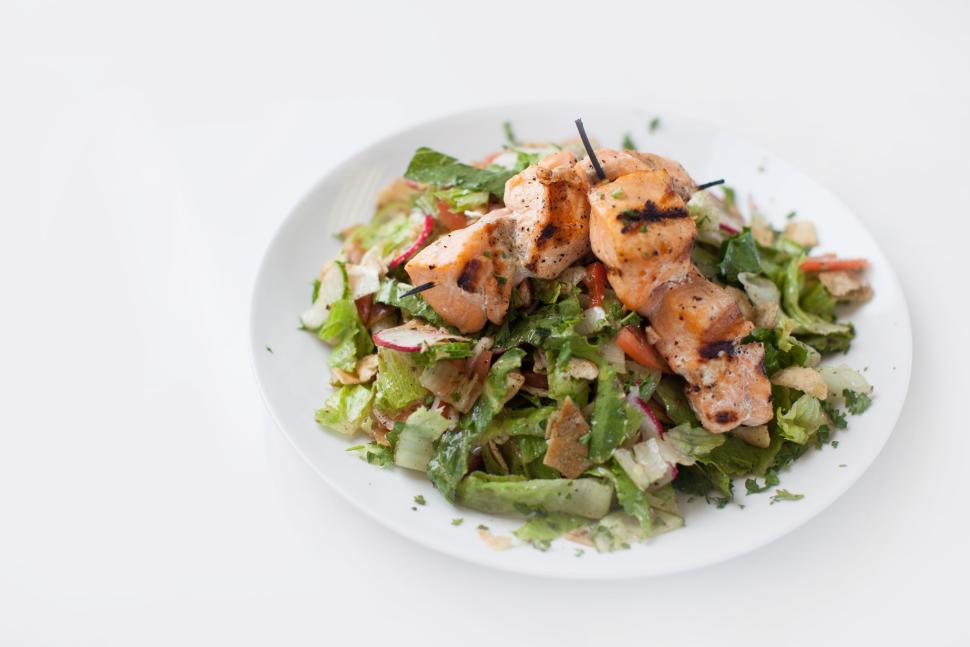 Meddys
Everything on the menu at Meddys Northeast, Meddys Downtown, Meddys Northwest, Meddys Southwest, Meddys Southeast is prepared fresh daily with wholesome ingredients, from traditionally marinated meats to freshly baked pita to hearty spreads. You'll find their special dietary menu online, showing the options for vegetarian, vegan, dairy free and gluten free meals. They have plenty of delicious and healthy choices including soups, salads and bowls as well as classic Mediterranean dishes of falafels, hummus and baba ghanoush.
The Kitchen
Chef/owner Natasha Gandhi-Rue says you can be as healthy or as indulgent as you choose at her downtown family run restaurant The Kitchen. Chef makes much of the menu from scratch so she can offer clean food and modifications for those with specific dietary needs. Vegan pasta is a favorite among regulars, and the menu denotes items that are vegetarian and gluten free. Some can be made vegan or Keto; just talk to your server about your preferences.

The Donut Whole
The made-from-scratch vegan donuts at The Donut Whole are so tasty that many non-vegans opt for them over the shop's regular buttermilk cake donuts. But plan ahead: the vegan donuts in a variety of flavors ranging from blueberry to toasted coconut are only sold on Wednesdays and once they sell out, you'll have to wait another week. Gluten free donuts are made on Sundays and Tuesdays using Bob's Red Mill Gluten Free Flour.
District Taqueria
District Taqueria This urban taqueria in the heart of the country celebrates the street taco with scratch made salsas, house marinated and roasted meats, fresh local made tortillas and a full bar. Alongside traditional fillings such as chicken, pork, beef and fish, you can select delicious vegetarian options of roasted mushroom, falafel or spicy potato.
Churn & Burn
Churn & Burn is an ice cream and coffee shop that mixes old fashioned recipes with modern technology for a one-of-a-kind experience. They are one part science and one part all-natural quality ingredients, which means they can make your drink or dessert exactly how you want it, including dairy-free or vegan. They use local ingredients and can customize a flavor in minutes using liquid nitrogen to freeze the ice cream. They offer soy and coconut bases for dairy-free ice cream and shakes, and those can be made vegan by removing honey and caramel, for example.
There are many other local coffee shops who can cater to your tastes. Learn more about the Wichita restaurant scene here.