We know you're thirsty for another round of Visit Wichita's Wicked Brew Tour and we are answering by adding even more flavor and options to our 2019 passport. Starting June 15, you can celebrate the fourth year of this popular event.

Have you been itching to stop by PourHouse by Walnut River Brewing Company or some of Wichita's newest coffee shops like Leslie Coffee Co., Kookaburra Coffee or Fairmount Coffee Co.? You can try these local gems, along with other favorites when you pick up your 2019 Wicked Brew Tour passport at any participating vendor or the Visit Wichita offices.

The Wicked Brew Tour has seen success in not only getting people out to drink local, but also has been a great way to showcase the best craft beers and specialty coffee drinks in Wichita. Don't forget to tag your pictures with #wickedbrewtour!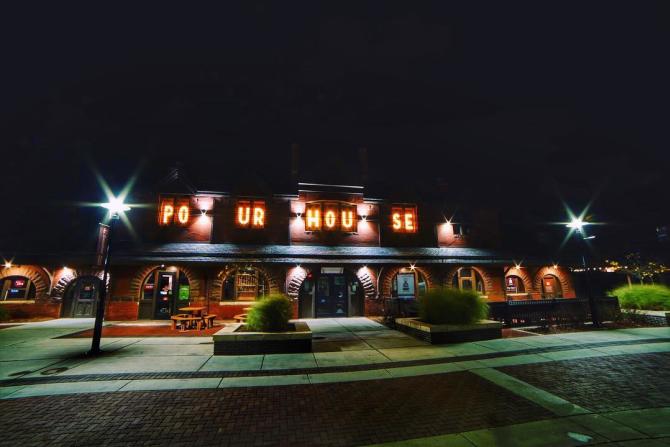 Breweries
Aero Plains Brewing
Augustino Brewing Company
Central Standard Brewing
Hopping Gnome Brewing Company
Nortons Brewing Co.
PourHouse by Walnut River Brewing Company
River City Brewing Co.
Sweet Allie B's/Limestone Beer Co.
Third Place Brewing
Wichita Brewing Co. & Pizzeria – West & East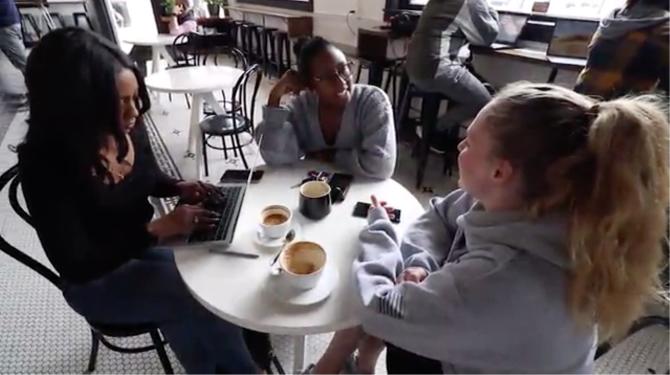 Coffee Shops
Churn & Burn – South & East
Cocoa Dolce Chocolates – Bradley Fair & NewMarket Square
Ecclesia Coffee & Community
Fairmount Coffee Co.
Kookaburra Coffee
Leslie Coffee Co.
Reverie Coffee Roasters – Reverie Roasters/Founders Bakery & Reverie at the Library
Sente: Games & Refreshments
The Donut Whole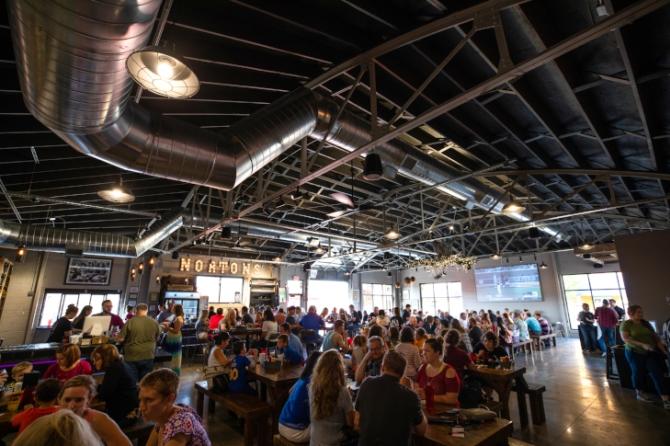 Rules
Experience a variety of styles and flavors as you embark on a journey to get at least eight stamps (of your choice) to complete the challenge. If you'd like to complete your passport with only coffee or only beer, you must get a stamp at each of the 10 locations per category. Only one stamp per drink, per location.
T-Shirts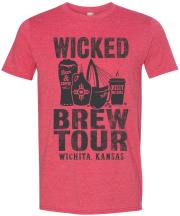 Finish your passport early, as there will only be 1,500 T-Shirts available. Due to high interest in this event, shirts are on a first-come-first-served basis and sizes are not guaranteed.

Are you from out of town? No problem! Mail us your card and contact information (email address included), and we will mail you your shirt. Wichita-area residents must pick up their T-Shirt at the Visit Wichita offices, 515 S. Main St., Ste. 115, Monday through Friday from 8:30 a.m.-5 p.m.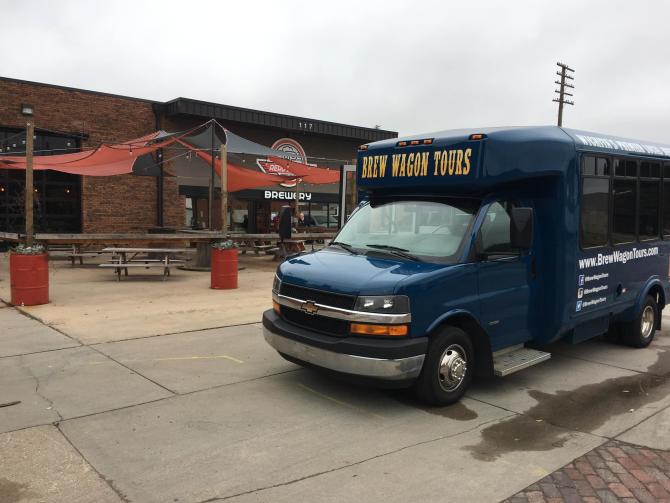 More Information
Remember to drink responsibly and enjoy the Wicked Brew Tour safely. Make it a date night and reserve your spot on a Wichita Brew Wagon Tour to knock out at least three of your breweries in one evening.

Join the Wicked Brew Tour conversation on social media by using the hashtag #WickedBrewTour as you take photos and enjoy your journey through Wichita's local breweries and coffee shops!

While you're in town check out all the things to do in Wichita and our calendar of events.