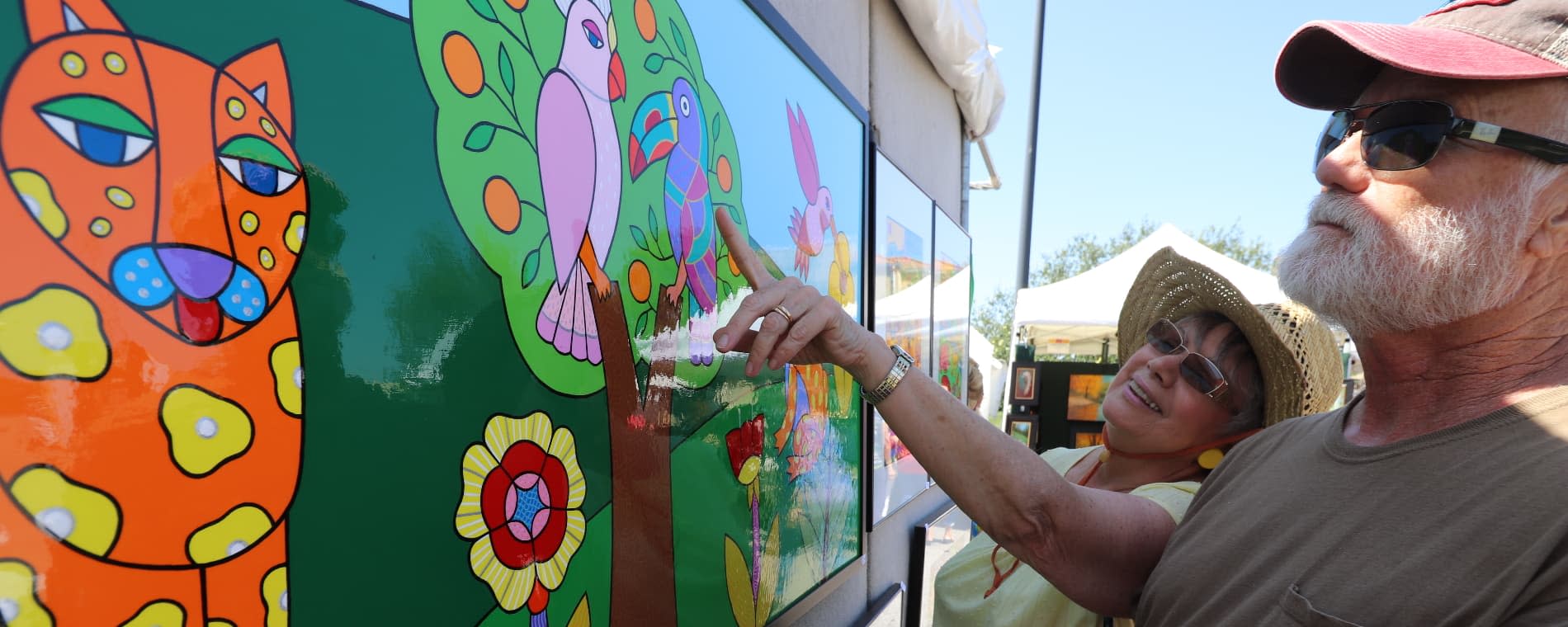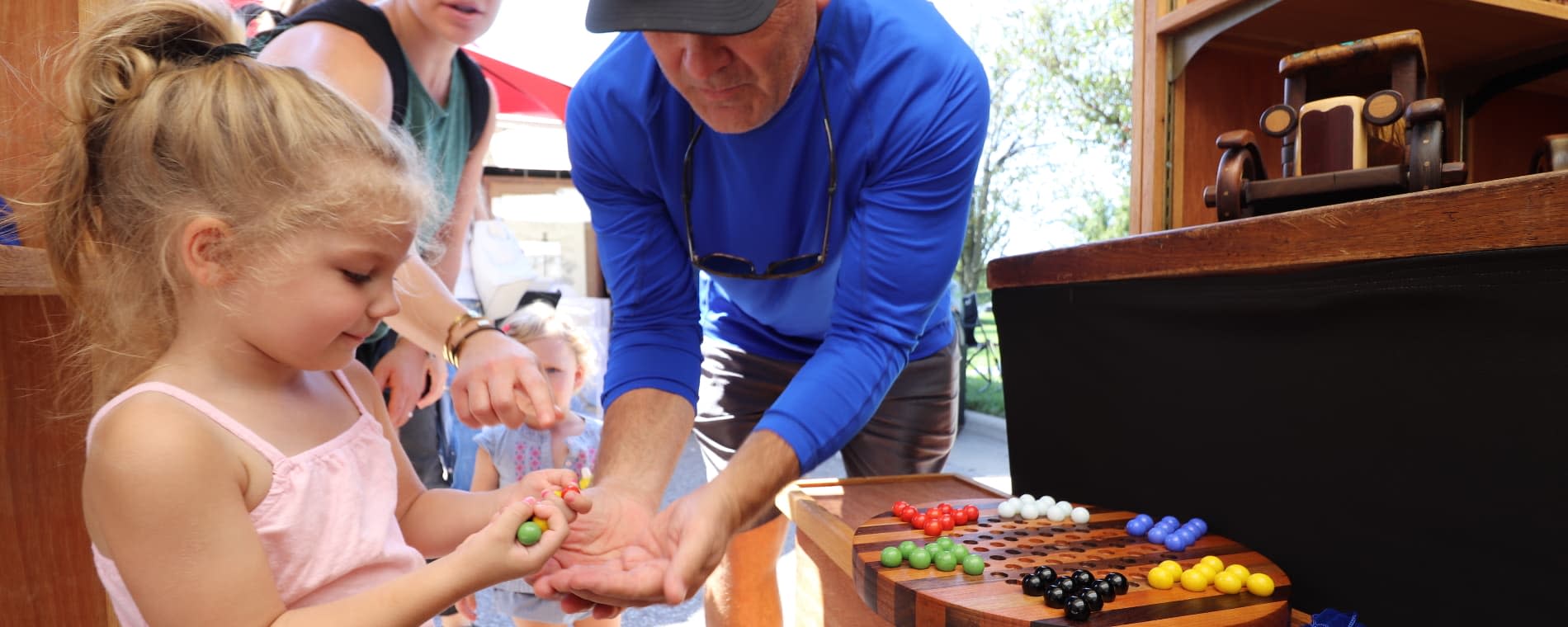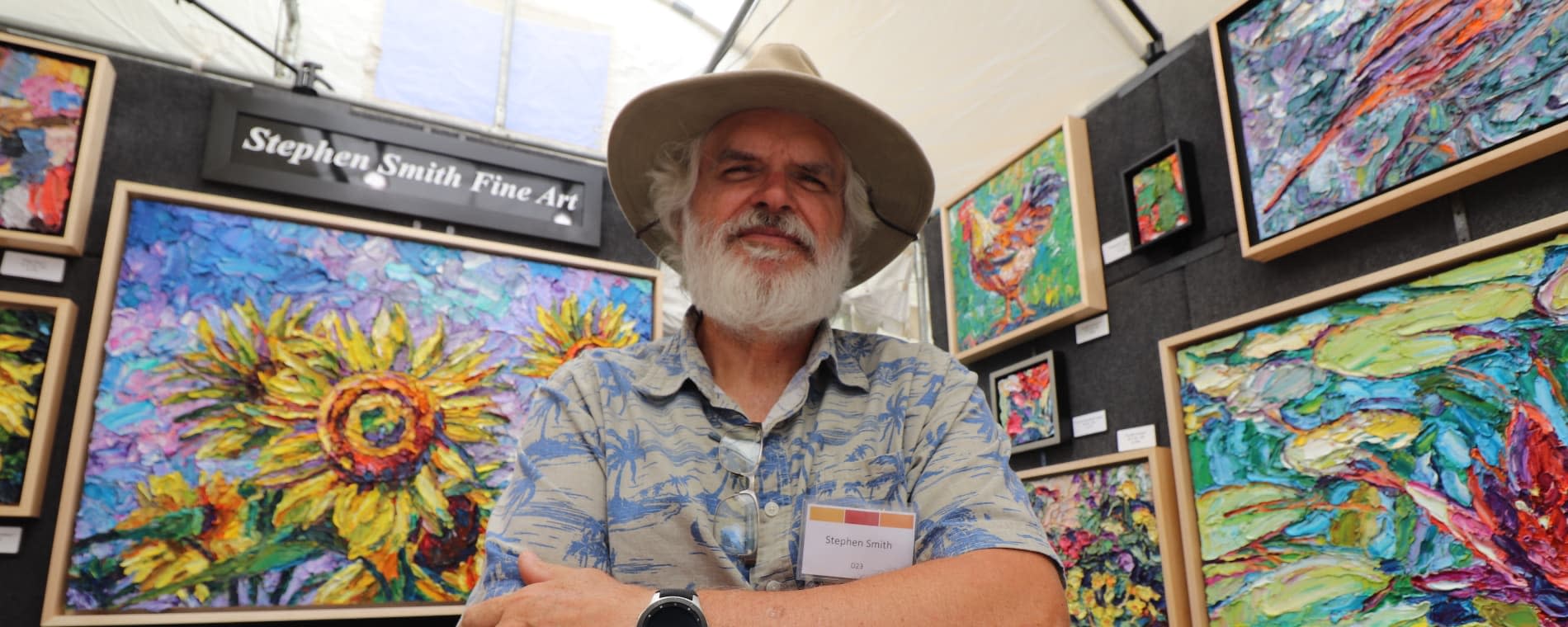 Autumn & Art at Bradley Fair 2021
The dates for this event have already occurred, please check back again for new dates.
Autumn & Art at Bradley Fair is the premier boutique alfresco fine art show in south central Kansas. In its twelfth year, the juried art show and sale provides a diverse array of art options for collectors, art enthusiasts, families and visitors of all ages. In addition to a visual art exhibit and sale, the event features hands-on art experiences.
Held during the most beautiful time of year in Kansas, Autumn & Art is located in a dynamic shopping, office and upscale residential area in northeast Wichita, Bradley Fair. Artist booths are set along Bradley Fair Parkway, adjacent to two beautifully manicured and landscaped lakes within easy walking distance from one end to the other, creating a peaceful, relaxed atmosphere. After last year's event went virtual, the show is eager to welcome everyone back to Bradley Fair for this year's event - approximately 30,000 people attended in 2019.
The weekend begins with a Patron Party on Friday evening at 6pm, giving discerning buyers the first opportunity to explore artists and their works. Tickets are $140.
Friday - 6-9pm
Saturday - 10am-7pm
Sunday - 10am-5pm
Read More
12th Annual Autumn & Art in Wichita - Fine Art and Family Fun
Find more annual events and festivals in Wichita happening this fall!
Admission:

Free and open to the public

Recurrence:

Recurring daily

Days:

September 17, 2021 - September 19, 2021

>

Autumn & Art at Bradley Fair 2021 <p><strong><a title="Autumn &amp; Art" href="https://www.visitwichita.com/events/annual-events/autumn-art/">Autumn &amp; Art</a></strong> at Bradley Fair is the premier boutique alfresco fine art show in south central Kansas. In its twelfth year, the juried art show and sale provides a diverse array of art options for collectors, art enthusiasts, families and visitors of all ages. In addition to a visual art exhibit and sale, the event features hands-on art experiences.</p> <p>Held during the most beautiful time of year in Kansas, Autumn &amp; Art is located in a dynamic shopping, office and upscale residential area in northeast Wichita, Bradley Fair. Artist booths are set along Bradley Fair Parkway, adjacent to two beautifully manicured and landscaped lakes within easy walking distance from one end to the other, creating a peaceful, relaxed atmosphere. After last year's event went virtual, the show is eager to welcome everyone back to Bradley Fair for this year's event - approximately 30,000 people attended in 2019.</p> <p>The weekend begins with a Patron Party on Friday evening at 6pm, giving discerning buyers the first opportunity to explore artists and their works. <a title="Patron Party Tickets" href="https://www.eventbrite.com/e/autumn-art-2021-patron-party-tickets-164901911055" rel="nofollow" target="_blank"><strong>Tickets are $140</strong></a>.</p> <p>Friday - 6-9pm<br />Saturday - 10am-7pm<br />Sunday - 10am-5pm</p> <p><span style="text-decoration: underline;"><strong>Read More<br /></strong></span><a title="12th Annual Autumn &amp; Art in Wichita - Fine Art and Family Fun" href="https://www.visitwichita.com/blog/post/autumn-and-art-wichita/"><strong>12th Annual Autumn &amp; Art in Wichita - Fine Art and Family Fun</strong></a></p> <p>Find more <a title="Wichita's Fall Festival Season Brings Food, Drink and Fun" href="https://www.visitwichita.com/blog/post/upcoming-fall-festivals-in-wichita/"><strong>annual events and festivals in Wichita</strong></a> happening this fall!</p> America/Chicago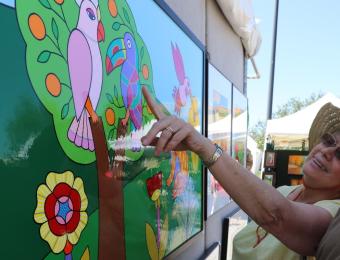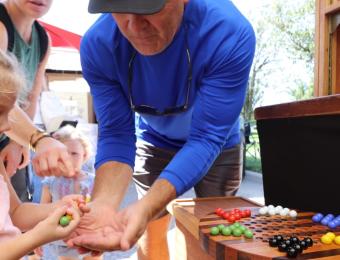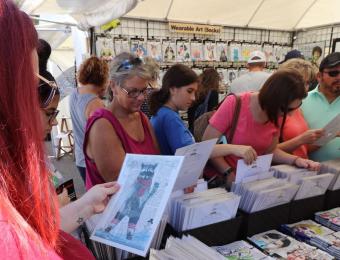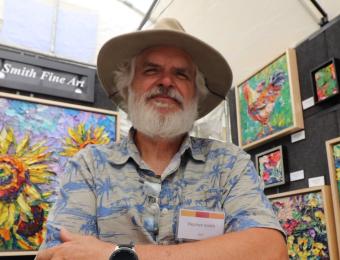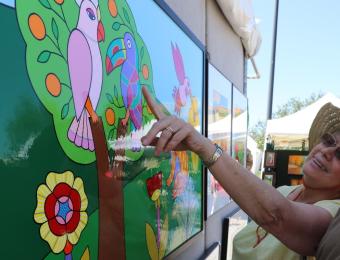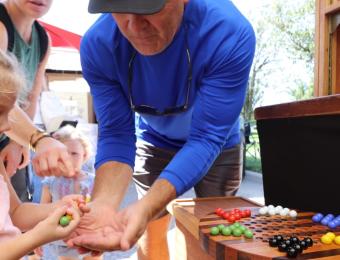 Back To Previous