Many of the beautiful photos displayed on the Visit Wichita website were taken by Darrin Hackney. Darrin is a local photographer and partnered with us to celebrate the month April. Get to know Darrin, his favorite things to do and why he calls Wichita home.
Are you from Wichita?
I'm originally from Newton, Kansas. Growing up, I did enjoy our road trips to Wichita, as Wichita had that big city feel for me. I have many memories of Joyland Amusement Park, playing on the big rocket at Riverside Park, and seeing the fun animals at the Sedgwick County Zoo. Later in my teens, I dragged Douglas Avenue with my friends.
What brought you to Wichita?
I moved to Wichita in May of 1990 to be closer to my family after my brother passed away. Wichita had more to offer regarding restaurant/bar jobs, as I had been bartending my way through college in my previous years at Emporia State in Emporia, Kansas.
What do you like most about Wichita?
I like the many different food options in restaurants, cafes, diners and coffee shops available in all areas of Wichita.
Why do you enjoy creating content about Wichita?
I love creating content about Wichita to ensure people who follow me know about all the cool things to do, see and eat in Wichita.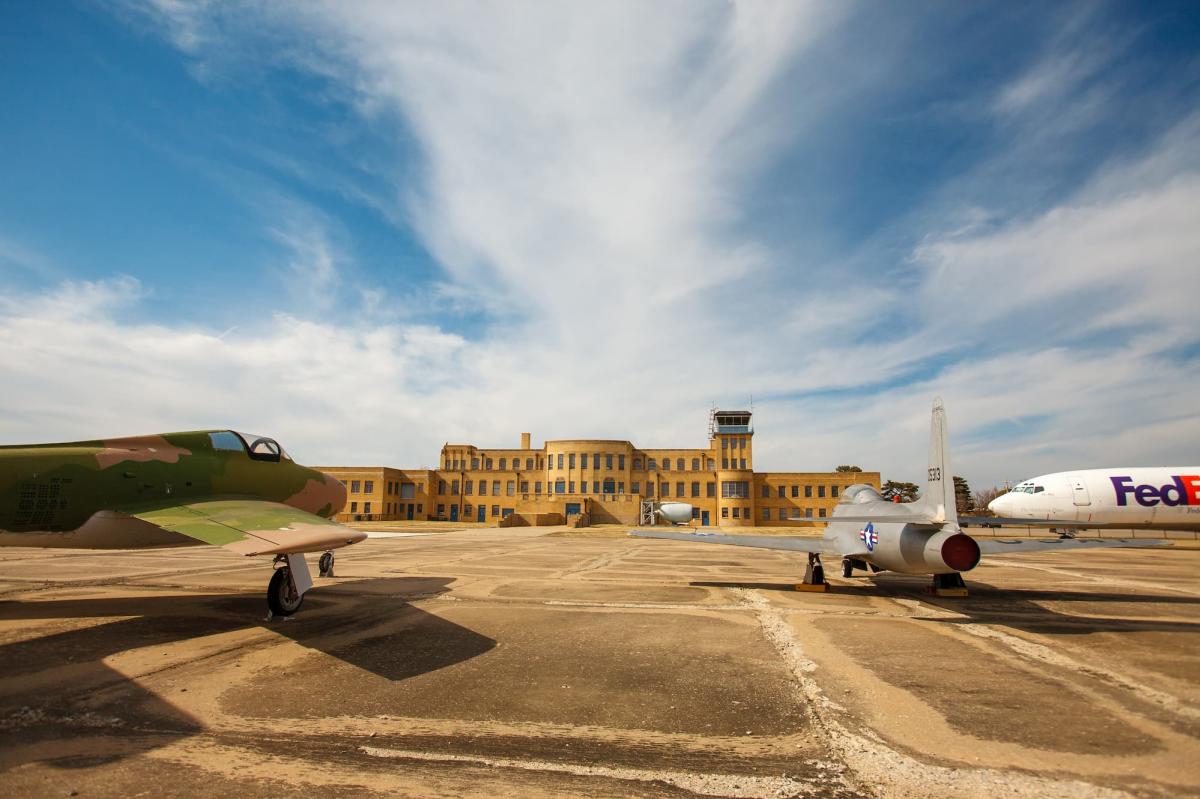 Kansas Aviation Museum | Photo Credit: Darrin Hackney
If you had a friend visit for the first time, what are the must-visit places to take them for a quintessential Wichita trip?
Sedgwick County Zoo, Keeper of the Plains statue in Downtown Wichita, Kansas Aviation Museum, and a pleasant stroll through Botanica Wichita.
What must-eat restaurants would you take a visitor to?
I would take a friend to Georges French Bistro for dinner, Milk Float for desserts, El Fagon for street tacos, Ty's Diner for lunch burgers, Doo-Dah Diner for breakfast and Leslie Coffee Co. for coffee and desserts.
What's your favorite festival?
My favorite festival is the Wichita Riverfest event in downtown Wichita. I love watching the nightly concerts, eating the fun food in the food court and capturing people and events for the photography contest.
What do you think of the Wichita Art Scene?
I love our art scene. So many talented people in Wichita are creating beautiful works of art. You can find local art anywhere, from galleries to pop-up events and final Fridays events.
Get to know Darrin and his work by checking out his website and following his social media accounts: Facebook, Twitter and Instagram. View more of Darrin's photography and work by other Wichita photographers in our Wichita's Top Photography Spots blog.