Top Photo Credit: Drone-tography
At the core of the largest city in Kansas, downtown Wichita is an ever-evolving epicenter of business, retail, entertainment and more. Downtown is home to a variety of public art and placemaking projects like bronze sculptures, Alley Doors, Gallery Alley and murals. Front Porch, a new project designed to bring creatives and local business owners together to create outdoor extensions of their businesses, is now underway and will bring even more artistic flair and vibrancy to Wichita's core.
The project is a placemaking initiative that contributes to the identity, character and culture of downtown by serving as an activator and catalyst for continued growth. The inspiration for the project comes from the idea of the midwestern front porch – a space that is crucial to community, family, identity and conversation.
As the heart of the country, Wichita is known for its friendliness. From the locals you meet at the 50-plus attractions and museums to the 1,200-plus eateries, kindness greets you at every turn. This project will continue to add to the welcoming nature of the city and the downtown community.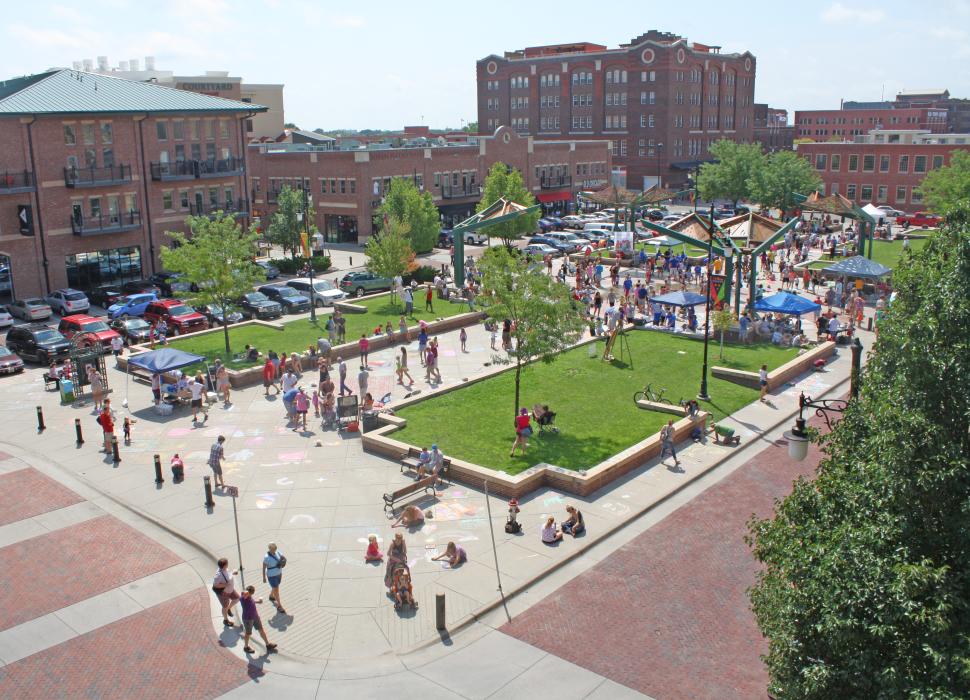 Artists have been paired with six downtown businesses and will begin creating soon. Here's who is participating:
In addition to its focus on artistic expression and placemaking, the project has an emphasis on creating safe, outdoor spaces as the community continues to work towards recovery from the pandemic. It is led by Downtown Wichita in partnership with the City of Wichita and is funded in part by the Our Town Placemaking Grant from the National Endowment for the Arts, the Knight Foundation and the Wichita Community Foundation.
Learn more about Downtown Wichita's approach to placemaking and get complete details about Front Porch here.