Located in the heart of Kansas, Wichita holds a long-standing tradition that echoes the call of freedom. Every June, the city recognizes Juneteenth - the oldest nationally celebrated commemoration of the ending of slavery in the United States.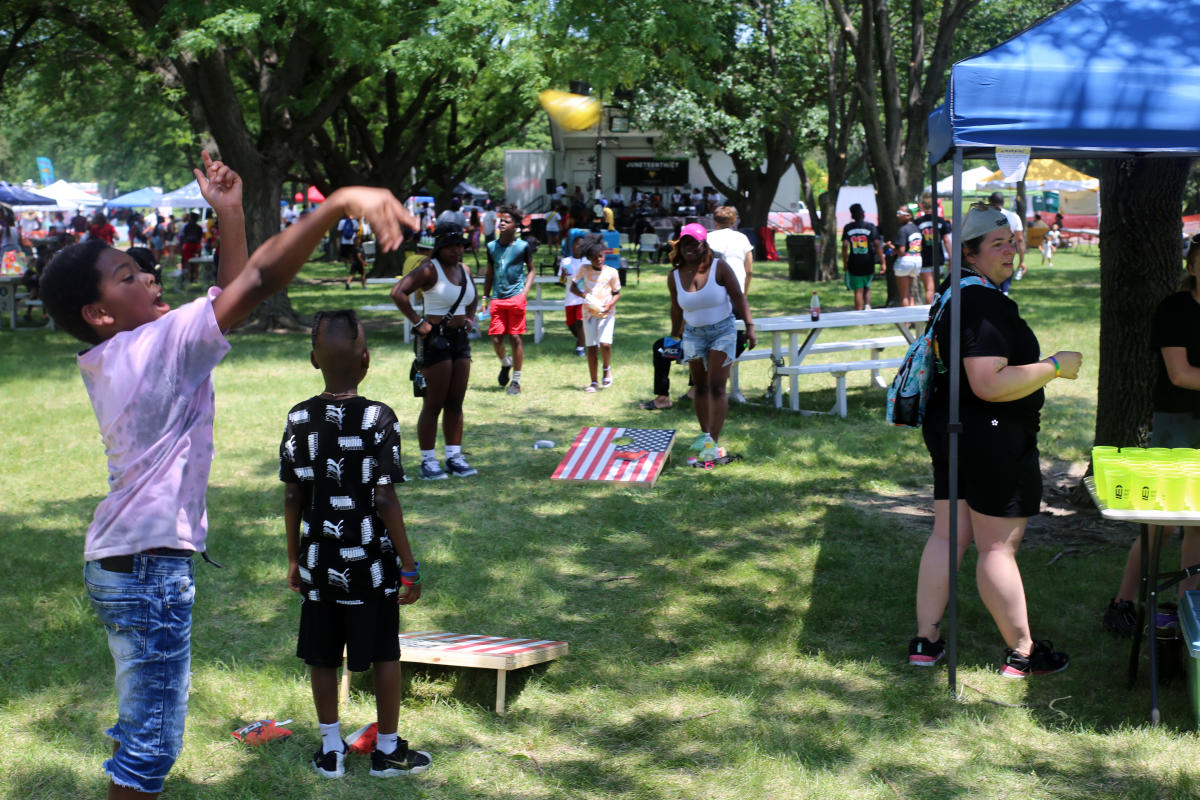 Juneteenth, also known as Emancipation Day, traces its origins back to Galveston, Texas, in 1865, when Union soldiers delivered the news that the Civil War had ended and enslaved people were free. Today, cities across America celebrate this day with local festivals, and Wichita's JuneteenthICT has its unique charm and energy.
Hosted by JuneteenthICT and sponsored by The Kansas Health Foundation, the JuneteenthICT Celebration is a fusion of history, culture, music and community bonding. It's a celebration like no other. The festivity takes place over four days and offers diverse activities to engage the community and educate about the historical significance of this day.
This year's celebration begins at 6 p.m. Friday, June 16. The opening ceremony commences with African drumming at 6:30 p.m. A special Father's Day recognition is also a part of the opening day's itinerary.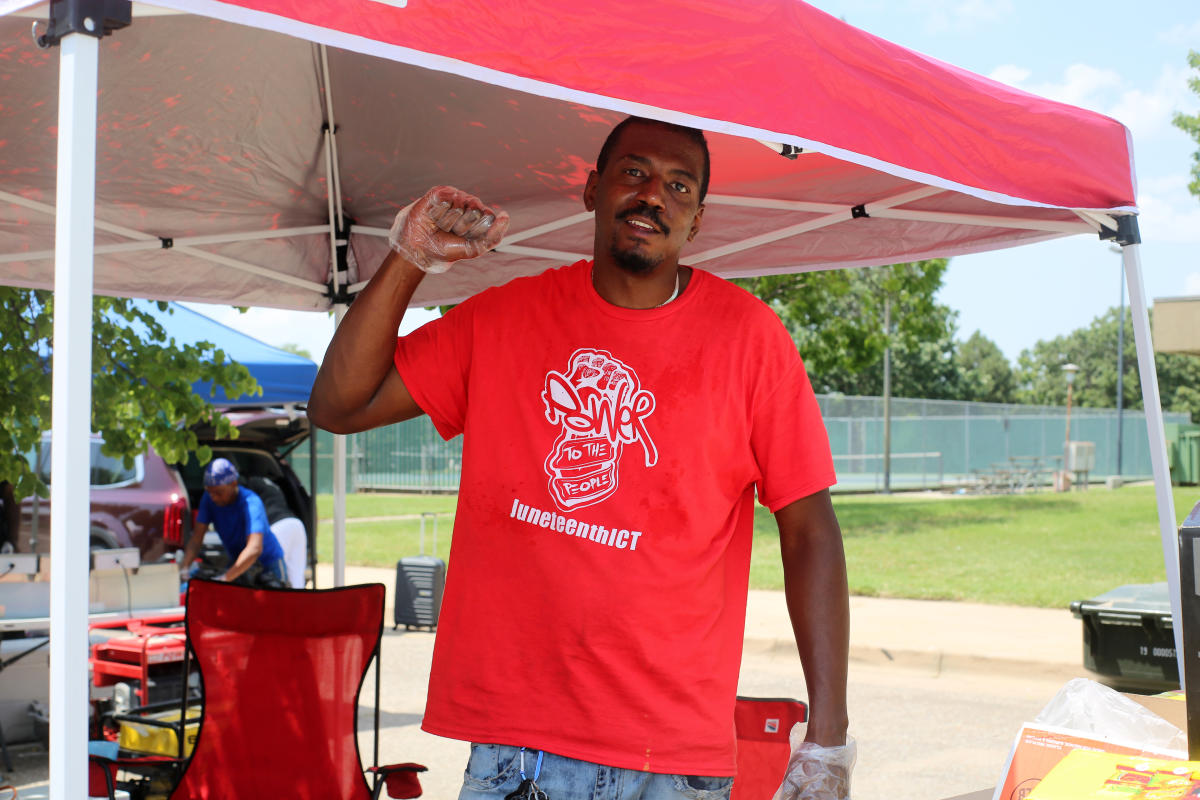 As the sun rises on Saturday, June 17, so does the energy at McAdams Park. Beginning at 8 a.m., the 3rd Annual JuneteenthICT Carl Brewer Cookoff and the 4th Annual Wichita Athletics Track Club Jubilee 2-mile walk/run are sure to ignite the competitive spirit.
From the resonating beats of the Wichita Heights High School Marching Band to engaging activities for kids sponsored by Koch Industries & Wichita Public Schools USD 259, the day offers a blend of fun, fitness, food and festivity. With COVID-19 vaccinations & boosters available on-site courtesy of the Black Nurses Association, health and safety are not compromised in this grand celebration.
On Sunday, June 18, catch a soul-stirring experience in McAdam's Park with JuneteenthICT Gospelfest, while Monday, June 19, culminates in an evening filled with music and community spirit, featuring performances by Blakkfist and LV featuring Jewels.
Entry to this event is marked by armbands available at the CORE Tent. Children ages 4-12 years require a $3 armband, and those aged 13 and above need a $6 armband.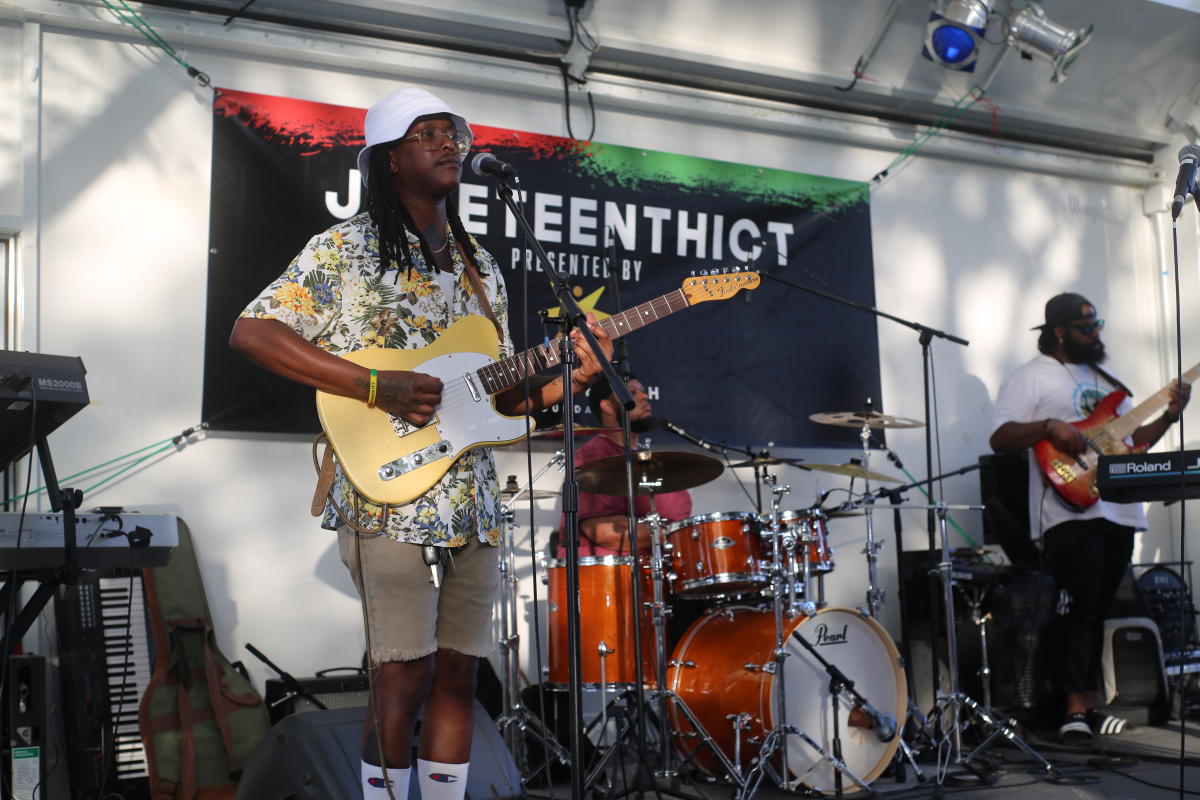 As you plan your JuneteenthICT experience, there a few event rules to keep in mind. You can bring lawn chairs, but pets and outside food are not allowed.
In the end, JuneteenthICT offers us a moment to reflect on our past, acknowledge the progress we have made and understand the strides we still need to make toward equality and justice. So, let's come together this June to honor this historical day and celebrate freedom in true Wichita style. For updates, news and more information keep an eye on the official social media channels, or their website at Schedule | CORE (coreofwichita.org).
Explore Black Wichita in the Heart of the Country.