June 14 is a day the nation celebrates National Flag Day, but it is also the day Wichita adopted its very own flag back in 1937. You have likely seen the red, white and blue banner waving around the city – each piece symbolizing the spirit of Wichita. 
The flag may have been created and adopted more than 80 years ago, but it didn't become the symbol we recognize today until around 2015. Flag fever took over a few years back when the communications team at Wichita Regional Chamber of Commerce began promoting the creative ways the Wichita flag was being featured, thereby creating a sense of civic pride in Wichita. Since then, they have organized the annual #wichitaflagsummertravelcontest – a way to spread flag pride with summer staycation and vacation photos.
Local organization Together Wichita has provided full-size Wichita flags to every school in the Wichita School District (USD 259) and has recognized several city leaders by presenting full-size Wichita flags to the City of Wichita, Wichita Police and Wichita Fire Departments.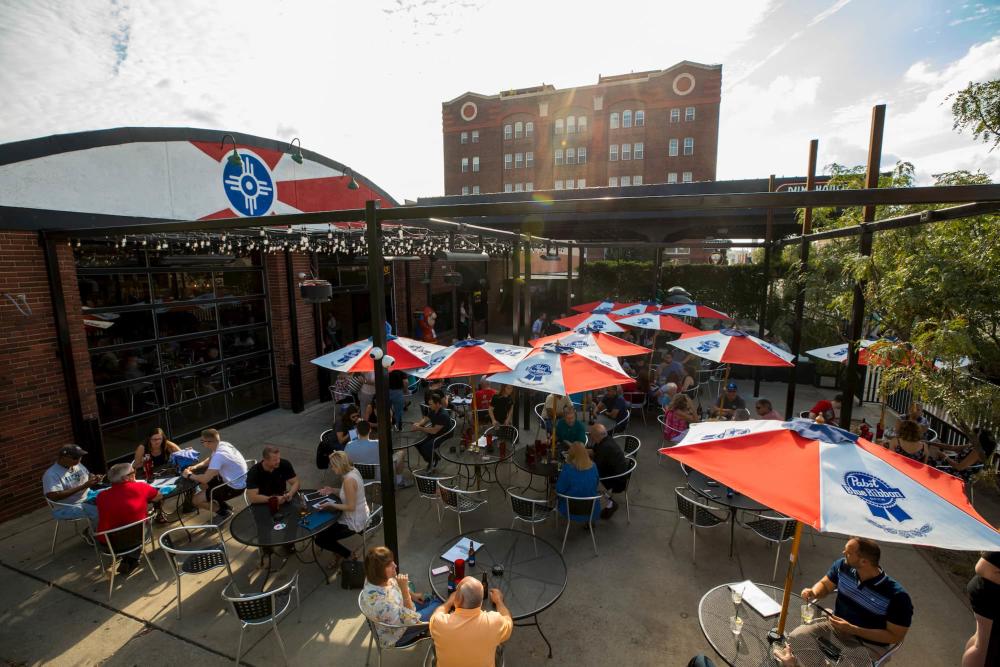 Wichita small businesses such as Piatto Neapolitan Pizzeria and Pumphouse have incorporated the flag into their facades, décor and more. Even our own Visit Wichita office has a giant Wichita flag mural. Some like The Workroom even specialize in "flag swag," offering a wide variety of handmade items that feature the Wichita flag.
When hunting murals in Wichita, you'll find several of the Wichita flag and countless of the city's urban art creations feature the flag in various forms.
Explore more about Wichita's flag, it's history and what it means to the city.