While the Fourth of July is celebrated as America's birthday, June 14 is considered the day to celebrate the American flag's birthday. 
The Flag Resolution of 1777 was signed on June 14, making the stars and stripes the official flag of the United States. For decades, the day was unofficially celebrated and in 1916 a proclamation by President Woodrow Wilson encouraged even more communities to celebrate that date. But it was President Harry S. Truman signing an Act of Congress in August 1949 that designated June 14 every year as National Flag Day.
The day is important on a local level, too. June 14 is the day Wichita adopted its own flag back in 1937. It's a pretty spectacular flag, but of course we are biased. So don't just take our word for it: the Wichita flag came in at No. 6 among 150 city flag designs across the country in a public survey conducted by the North American Vexillological Association.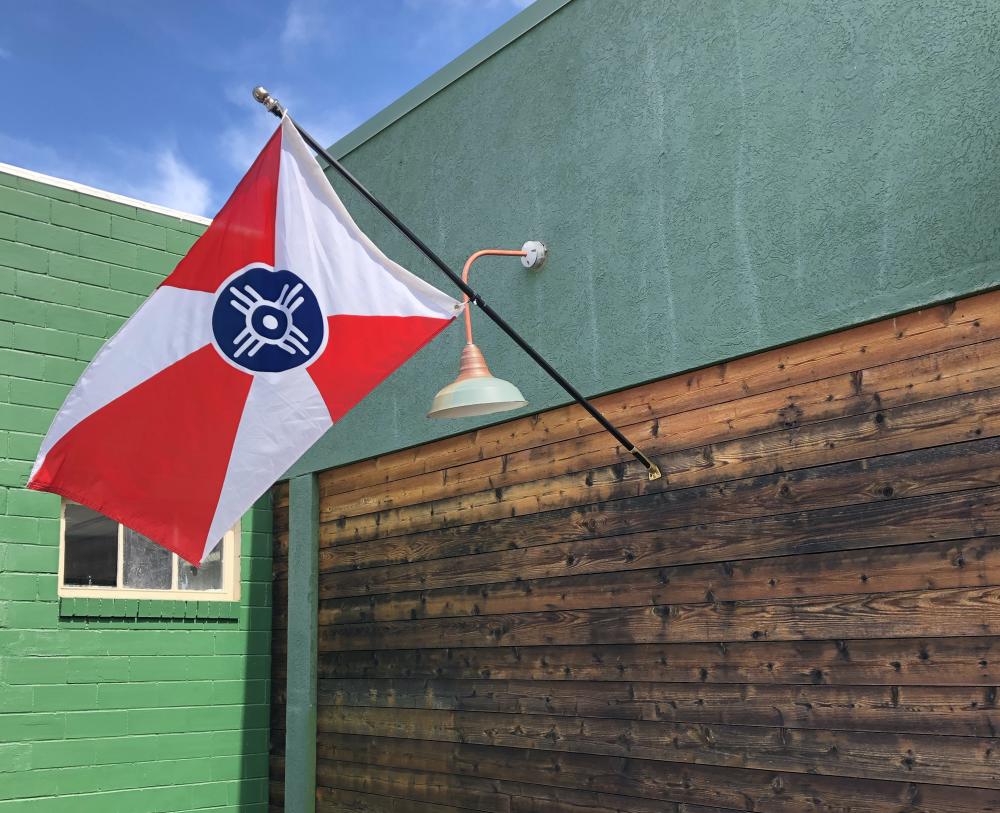 Wichita's flag may have been created and adopted more than 80 years ago, but flag fever only took hold in Wichita within the past decade, sparked by the communications team at Wichita Regional Chamber of Commerce promoting creative ways the Wichita flag was being featured, thereby creating a sense of civic pride in Wichita. Since then, local organization Together Wichita has provided full-size Wichita flags to every school in the Wichita School District (USD 259) and has presented full-size Wichita flags to the City of Wichita, Wichita Police and Wichita Fire Departments.
You have likely seen the red, white and blue banner waving throughout the city, painted on buildings or emblazoned on stickers, T-shirts, mugs and other items. Each element of the flag design symbolizes the spirit of Wichita; learn more about the details of the flag, its history and what it means to the city.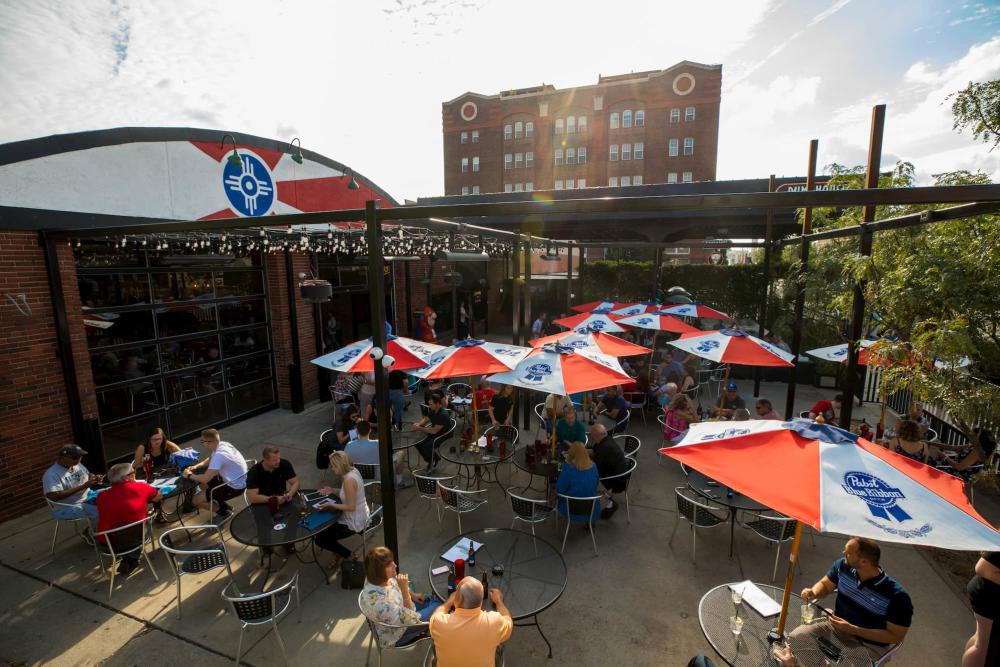 Wichita small businesses such as 6S Steakhouse, Delano Barbeque Company, Piatto Neapolitan Pizzeria, Pumphouse, and Ziggy's Pizza have incorporated the flag into their facades, décor and more. Even our own Visit Wichita office has a giant Wichita flag mural.
When touring Wichita's murals, you'll find several incorporating or featuring the city's flag and countless of the city's urban art creations feature the flag in various forms.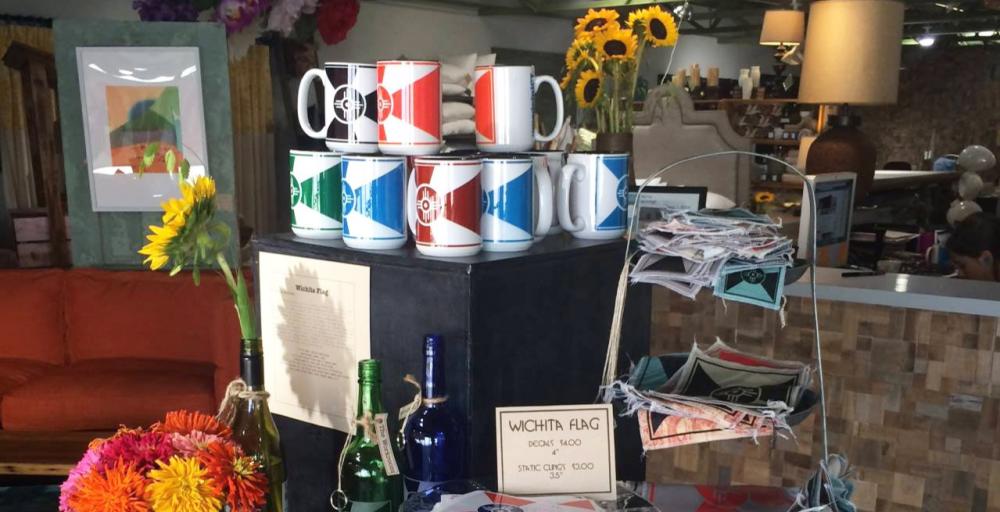 There are plenty of versions of the flag, many sized so that you can claim your own, too. We call this flag branded merchandise "flag swag" and you'll find it in most of our Wichita museum gifts shops as well as for sale at local businesses, from boutiques including Bungalow 26, Generations Antiques and Artisans, Lucinda's, The Health Connection, The Workroom and Urban Interiors to restaurants and breweries.
Did you know there is an entire set of rules governing display of the United States flag? Among the guidelines, when flags of a city or state are flown on the same halyard with the U.S. flag, the latter should always be at the peak. When they are flown from adjacent staffs, the U.S. flag should be hoisted first and lowered last. Check out the entire U.S. Flag Code so you're ready for Flag Day this year.