For those who crave unique coffee experiences or familiar blends, Wichita coffee shops are sure to please. Dive into the Wichita coffee scene with this look inside eight local shops.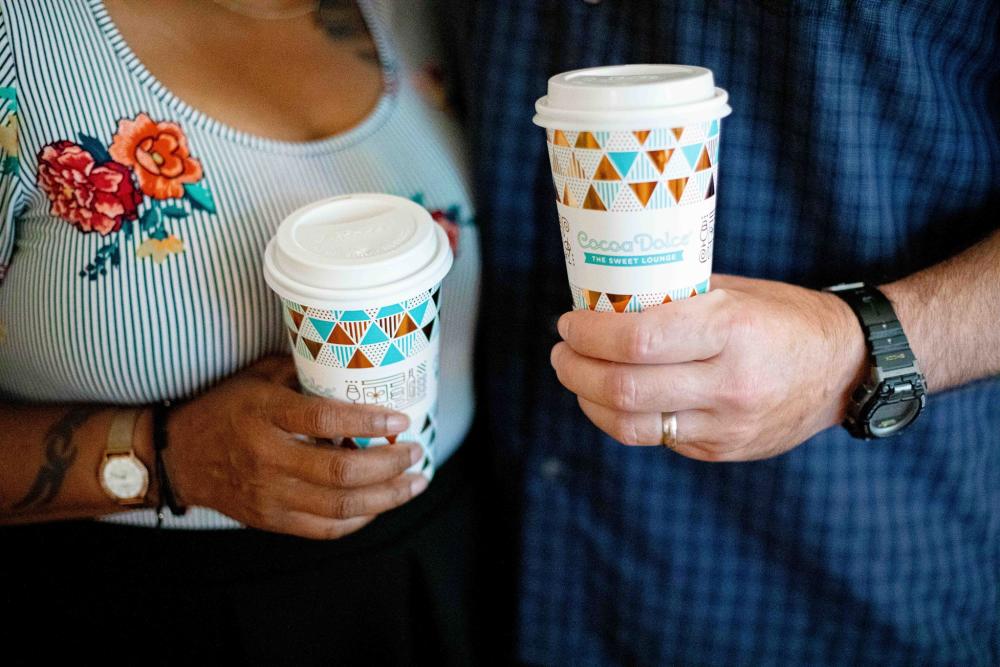 Cocoa Dolce Chocolates
At Cocoa Dolce Chocolates, guests can experience delicious specialty drinks from the trusted Macchiato, Cubano, Americano, Cappuccino and Lattes to an Affogato mixed with espresso and gelato. Whether you like your coffee hot or cold, Cocoa Dolce provides unique flavors, syrups and even alcohol shots. They specialize in chocolate, wine, spirits and chocolate pairings, and also have an impressive local beer selection. You can also pick up a jar of coffee bites. Cocoa Dolce has three locations – Bradley Fair, NewMarket Square and Old Town.
Drinks to try: Turtle Affogato, Skinny Vanilla Latte, Vanilla Cold Brew with Soy Milk, Coconut Lavender Latte, Mayan Latte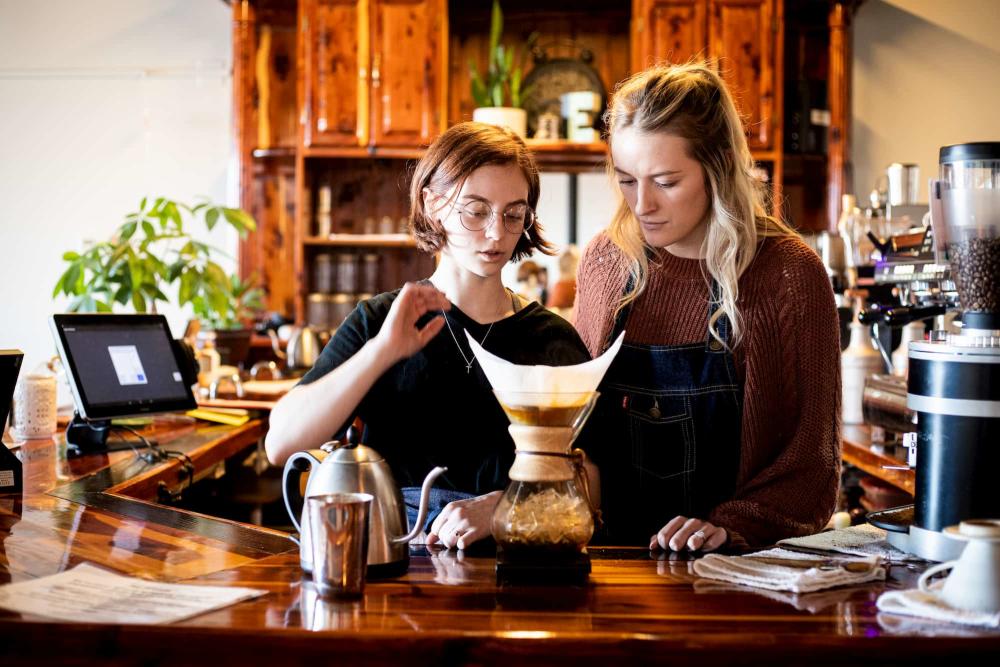 Ecclesia Coffee & Community
This local shop prides itself on ethically sourced, single origin coffee and creates made-to-order specialty drinks just the way you like them. As a place for all people, Ecclesia Coffee & Community wants to bring people together under a common love: coffee!
Drinks to try: Honey Lavender Latte, Pour Over, Snickers Latte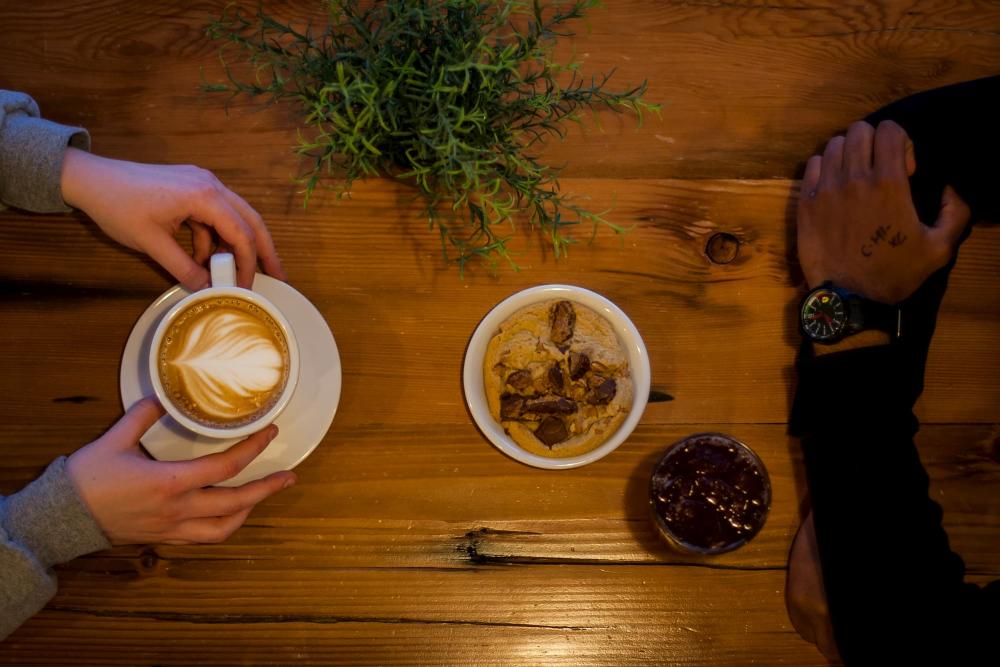 Fairmount Coffee Co.
Bringing together coffee, college kids and the community, Fairmount Coffee Co. is located near the Wichita State University campus. From classic brews to signature beverages, this Wichita coffee shop prides itself on its impressive selection of local specialty drinks, breakfast and lunch options and smoothies.
Drinks to try: Aztec Mocha, Café Miel, Cold Brew, Caramel Latte, Chai Latte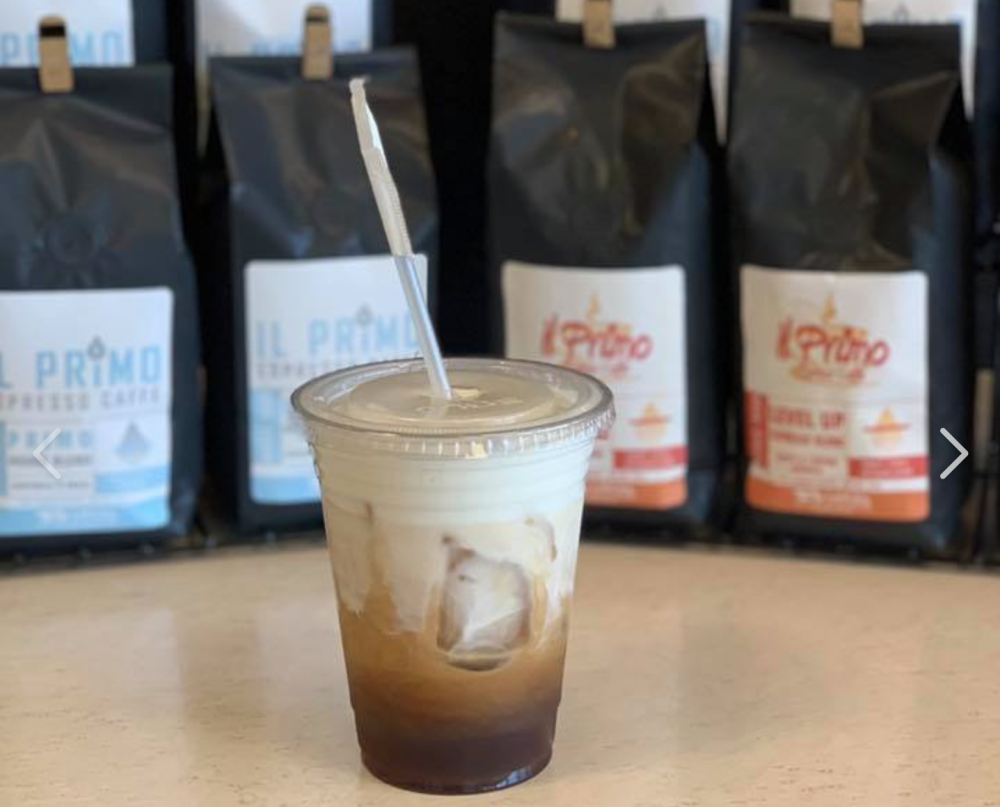 Il Primo Espresso Coffee
Il Primo Espresso Coffee is Wichita's oldest coffee shop only serving Kansas roasts. From unique cold brew flavors to classics like lattes, the Americano and mochas, Il Primo offers a premier selection of locally sourced coffee. It's also a great stop for breakfast sandwiches any time of day.
Drinks to try: Java Chip Granita, Breve Mocha, Frozen Granita, Caffe Mocha, Caramel Macchiato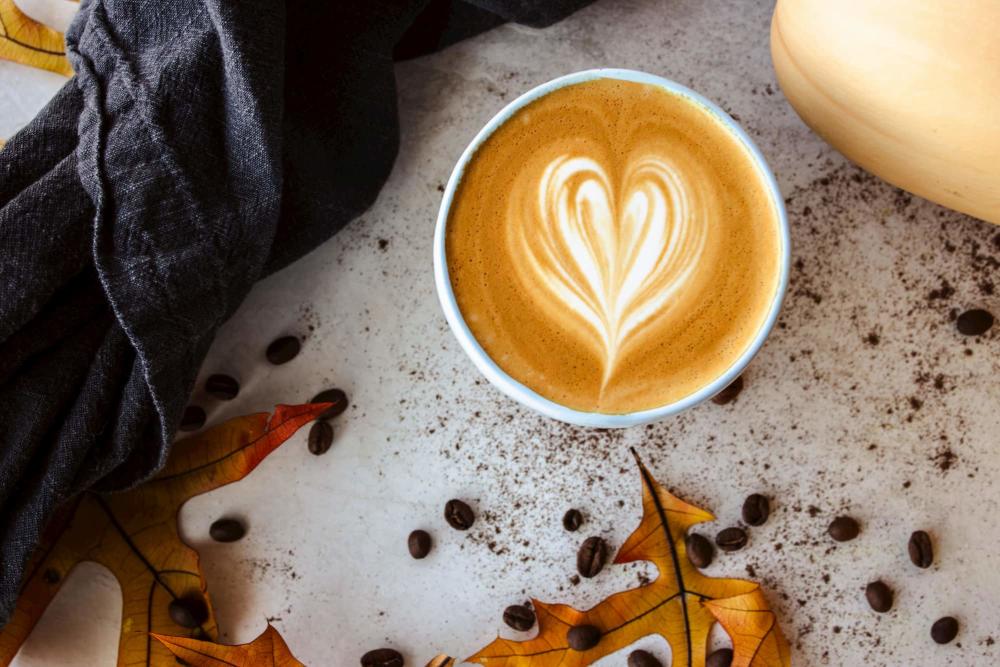 Kookaburra Coffee
As you tour Wichita coffee shops, stop into ethically-sourced Kookaburra Coffee for hand-selected specialty espresso, coffee and cortados. Be sure to check out their rotating pastries and food items, which are all handmade in-house daily. Plus, breakfast burritos are served hot and fresh all day!
Drinks to try: Pumpkin Butternut Spice Latte, P.B. Chocolate Banana Smoothie (hint – try it as a cold brew!), Brown Sugar & Cinnamon Latte, Traditionally-brewed Masala Chai made from Indian tea and local spices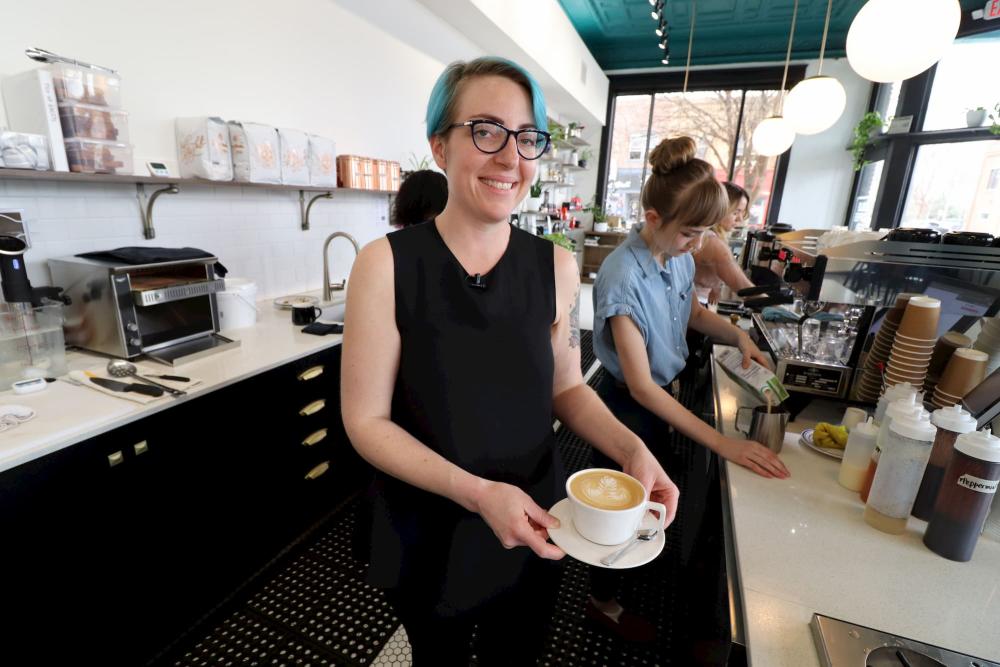 Leslie Coffee Co.
Known as the coffee shop with custom Wichita wallpaper, this gem sits tucked away in the Historic Delano District. In addition to the historic location and wow-worthy décor, Leslie Coffee Co. offers unique flavors for any palate. Try their many toast creations like the Avocado Toast with Pickled Mustard Seeds or the Banana Almond Toast. Or ask for off-menu items like the Bacon and Egg Sandwich with Greens.
Drinks to try: Cortado, Vanilla Latte, Apple Chai Guy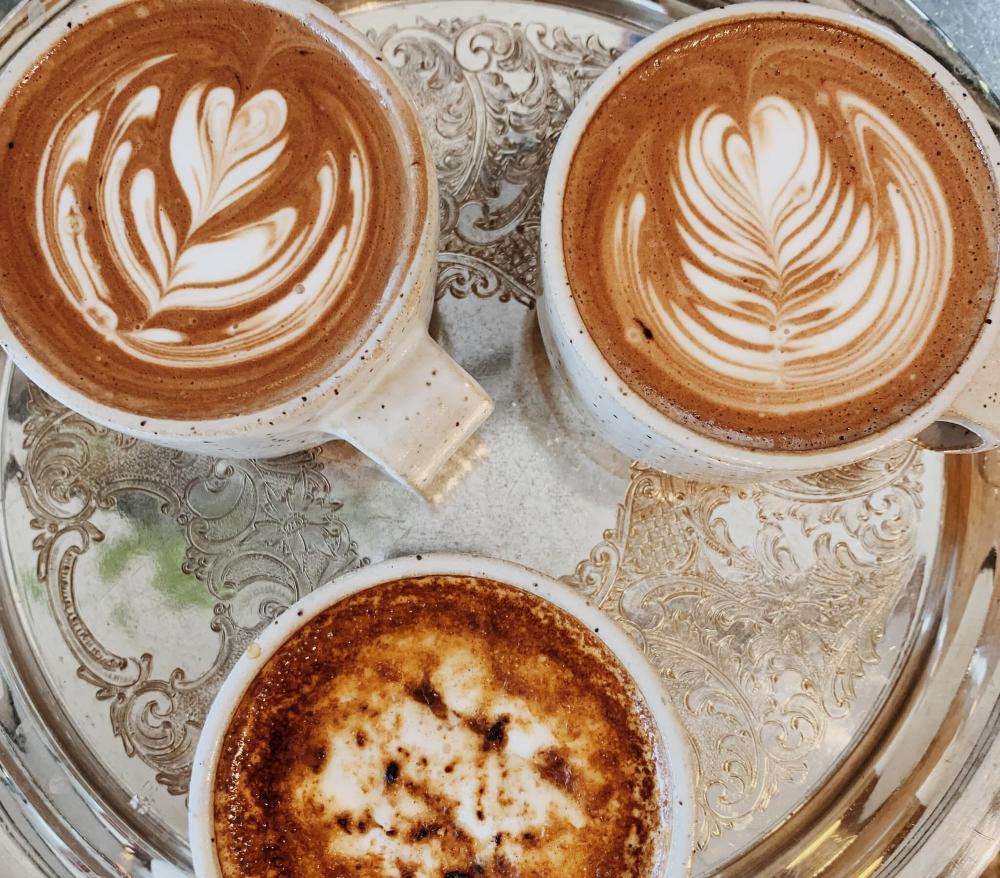 Little Lion Café
Little Lion Café was a dream birthed in the travels and experiences of the owners, modeled after their favorite little ice cream spot in Ohio. It has since evolved into a uniquely Wichita location, with local favorites made-from-scratch. When it comes to specialty drinks Little Lion offers MADCAP coffee in just about every fashion imaginable from espressos to cappuccinos to lattes.
Drinks to try: Crème Brulatte, Orange Caramel Latte, Cortado, Americano, Drip Coffee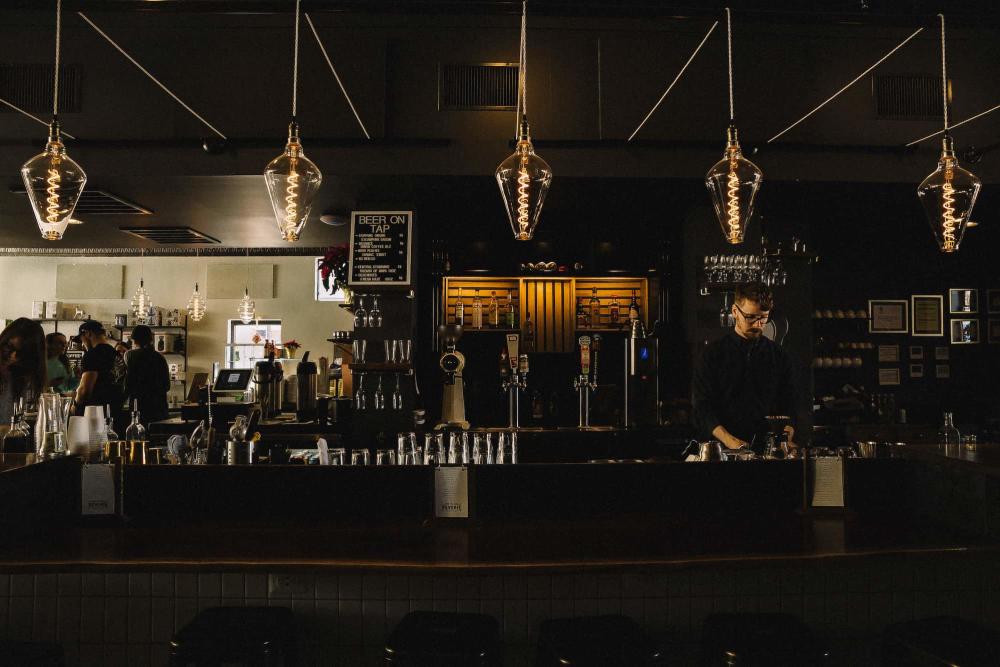 Reverie Roasters & Founders Bakery
Reverie Roasters and Founders Bakery is the only full-service specialty coffee roaster/retailer in Wichita. With handcrafted coffee and artsy specialty drinks in the spotlight, Reverie has created quite the following when it comes to the local coffee scene. Handmade flavors combined with coffee roasted in its facility located just behind their flagship café in the Douglas Design District, a visit to Reverie is certainly a unique stop on your tour of Wichita. The Café at the Library location brings the deliciousness of Reverie to the Historic Delano District.
Drinks to try: Rosemary Salted Caramel Latte, Mocha, Chai King Latte