If you want to sit back and relax while spending time with family this holiday season, Wichita restaurants have cooked up lots of options.
Whether you are looking for Wichita restaurants open for dine in Christmas Eve, Christmas Day or New Year's Eve or you are in search of restaurants in Wichita with complete holiday meals prepared for carryout or delivery, keep this list of establishments handy.  
Information is still being added, so continue to check this list for updates. See something we missed? Shoot us an email at info@visitwichita.com.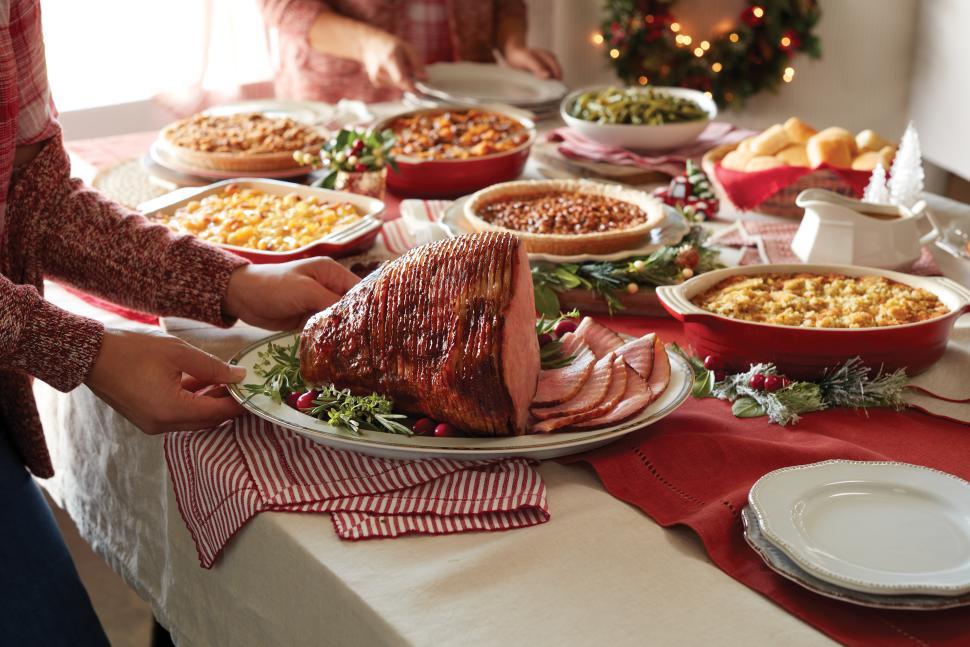 To-go: Bite Me BBQ is offering whole turkeys, glazed hams, prime rib and meat by the pound all precooked for the Christmas holiday.
Dine-in: Open Christmas Eve and closed Christmas Day so call 316-729-2904 and order yours early!
To-go: If you want to indulge in premium, handcrafted pies, cookies, cakes and more check out Bakesale Treat Parlor. Seasonal and classic flavors alike sell out fast so order online or walk-in today to get a taste of the holidays.
Dine-in: Enjoy a meal at Scotch & Sirloin on Christmas Eve from 11 a.m. to 8 p.m. and on New Year's Eve, when they will be open until 11 p.m.
Dine-in: Inside the Ambassador Hotel, Siena Tuscan will be open for dinner service on Christmas Eve and for a Christmas Buffet from 9:30 a.m. to 3:00 p.m. on Christmas Day. Make a reservation via Open Table or from their website.
Two Brothers BBQ (West, East and College Hill)
Dine-in: Open 11 a.m. to 5 p.m. on Christmas Eve and closed Christmas Day.
To-go: Pre-order smoked turkeys, spiral sliced honey glazed hams as well as several complete meal packs. Meat is also sold by the pound for smaller groups, along with individual sides and desserts, like their delicious apple, cherry or peach cobbler.
Order early, at least three days in advance, by calling your nearest location. Delivery and carryout available.
Dine-in: Hyatt is hosting a Christmas Day buffet on Dec. 25 at its HARVEST Kitchen/Bar. Seating for the buffet takes place from 10 a.m. to 3 p.m. The buffet is $33.95/adult + gratuity and sales tax, $14/youth (5-12 years old) and free for children 4 and under. Reservations are required and can be made by calling 316-613-6400. 
Find various menu options offered at the buffet! Have your choice of a roasted butternut squash bisque, holiday salad and more. Enjoy an omelet from the made-to-order station, indulge in your favorite pasta at the pasta station, and leave room for one of the specialty entrees and desserts!
As the holidays approach, we will continue to update this list. If you see a restaurant missing, please send us an email at info@visitwichita.com.
Find even more ideas by perusing our list of restaurant options.