As the largest city in Kansas, Wichita has a ton of fun activities to enjoy within city limits. There are also many unique eateries and attractions within a short drive of the city. When you're planning your visit to the Heart of the Country, make sure to include these experiences.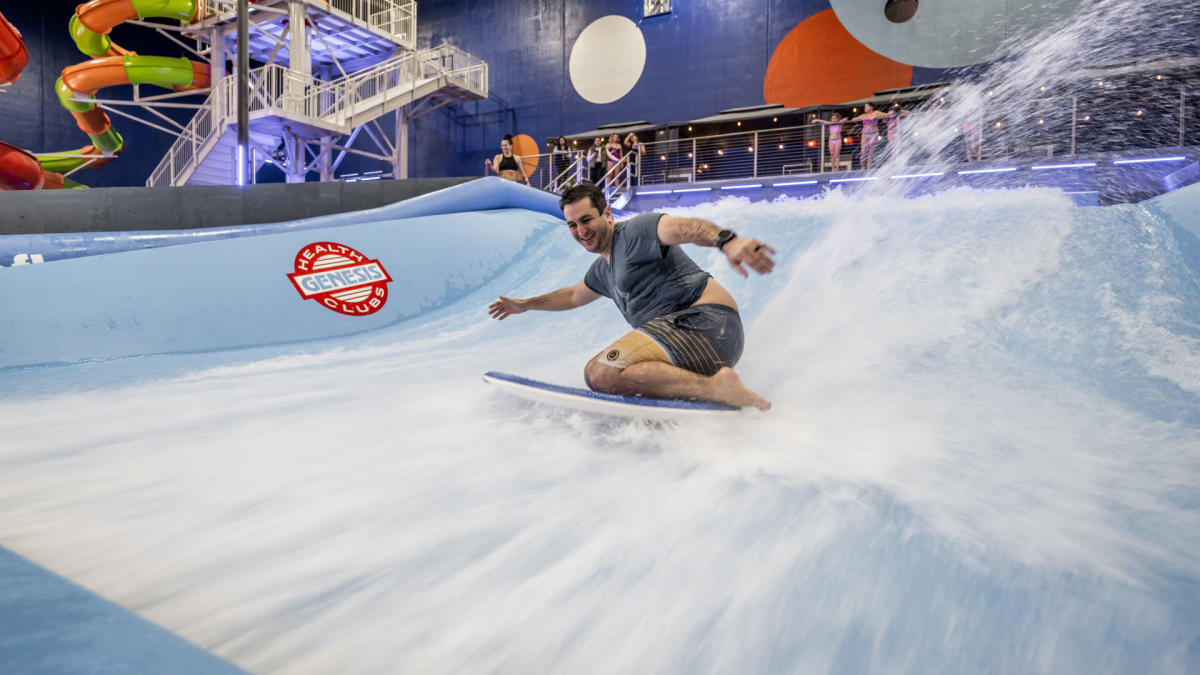 Photo Credit: Adler Grey Videography
Blast Off Bay
Blast Off Bay is a newly opened indoor water park just west of Wichita in Goddard where you can not only swim and interact with a variety of water features, but you can also go surfing thanks to the park's dual surf machine, which allows two people to surf at once. There is a lazy river, hot tub, swim-up bar, an area for toddlers and 11 slides, including a couple that exit and re-enter the building. Non-water features include an arcade, a restaurant, and rooms for private parties.
Elderslie Farm
What started as a blackberry and vegetable-growing operation and sawmill, Elderslie Farm has evolved into an award-winning dining experience. They have blackberry you-picks, an outdoor café (seasonal), a creamery – complete with an online cheese shop, farm-to-table dinners, cheese and wine pairings, and a variety of special events for visitors to enjoy. Whether you are delighting in the flavorful bounty at Elderslie Farm or trying a meal at one of their newly added locations in Wichita – Everyday by Elderslie and 1400 by Elderslie – you are sure to savor the culinary excellence each experience has to offer.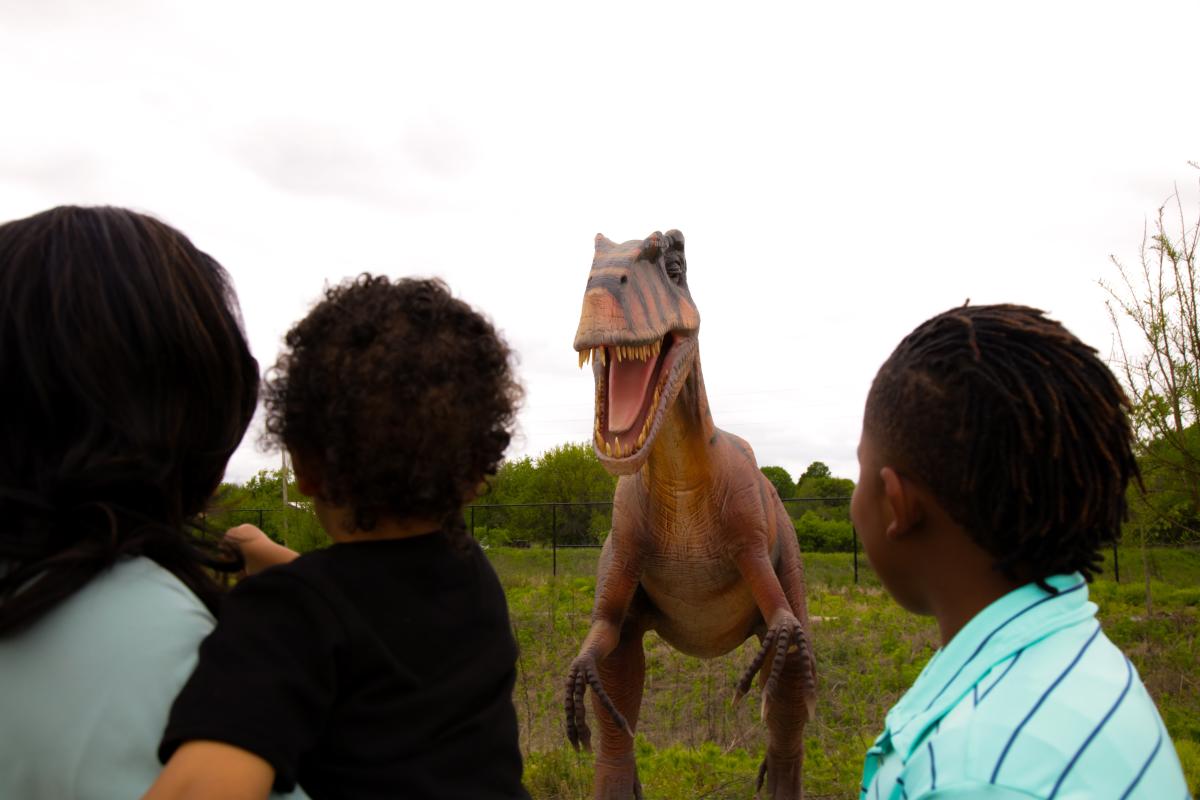 Field Station: Dinosaurs
Explore Field Station: Dinosaurs and become an honorary scientist as you trek through the largest animatronic dinosaur theme park in North America. It's a prehistoric experience featuring more than 40 life-sized, moving, and realistic dinosaurs. Just minutes south of Wichita in Derby, Kansas, your expedition includes 10 acres of walking trails next to dinosaurs, live shows, games, and activities hosted by their expedition guides, exploring the Raptor Maze, a round of Jurassic Golf on the 18-hole miniature golf course and more.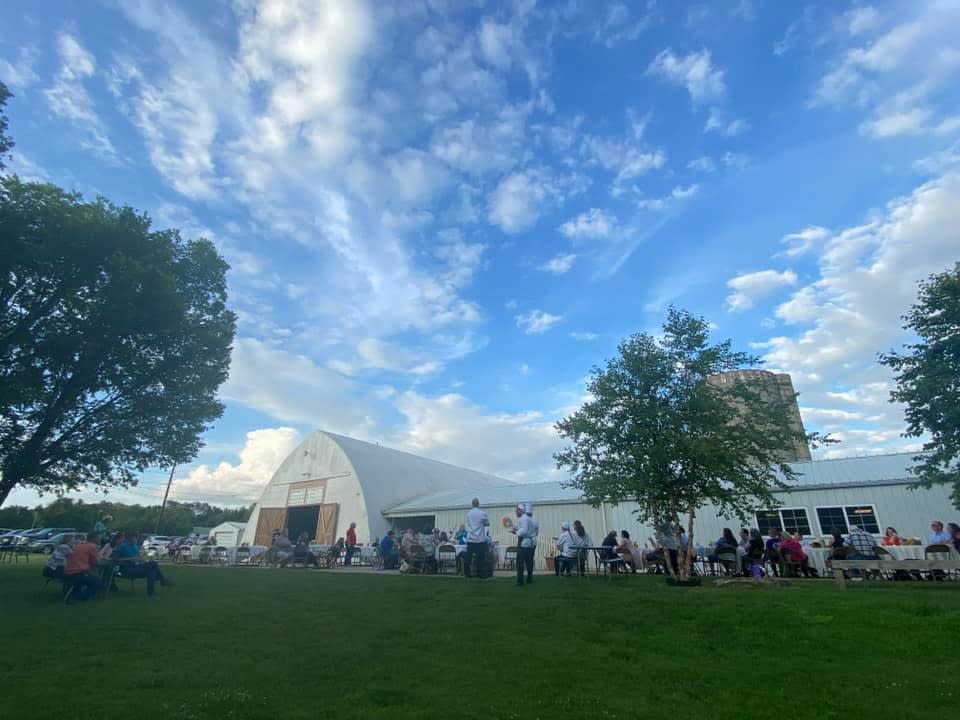 Fulton Valley Farms
Fulton Valley Farms is an authentic family farm where visitors can see a variety of crops being grown throughout the year. Not only is the farm a memorable location for celebrations – weddings, parties and more – many special events open to the public are held there throughout the year. It's a wonderful place to visit during the holidays and is a regular amongst places in Wichita to find Santa.

Grace Hill Winery
An authentic winery experience awaits approximately 30 minutes north of downtown Wichita at Grace Hill Winery. Start with a wine tasting in their indoor tasting room. With three different wine flights to select from, there is a little something for everyone. They also feature various events such as grape stomping and guided art classes throughout the year. If you can't make it to the winery, their wines are available at a selection of liquor stores in Wichita's surrounding areas.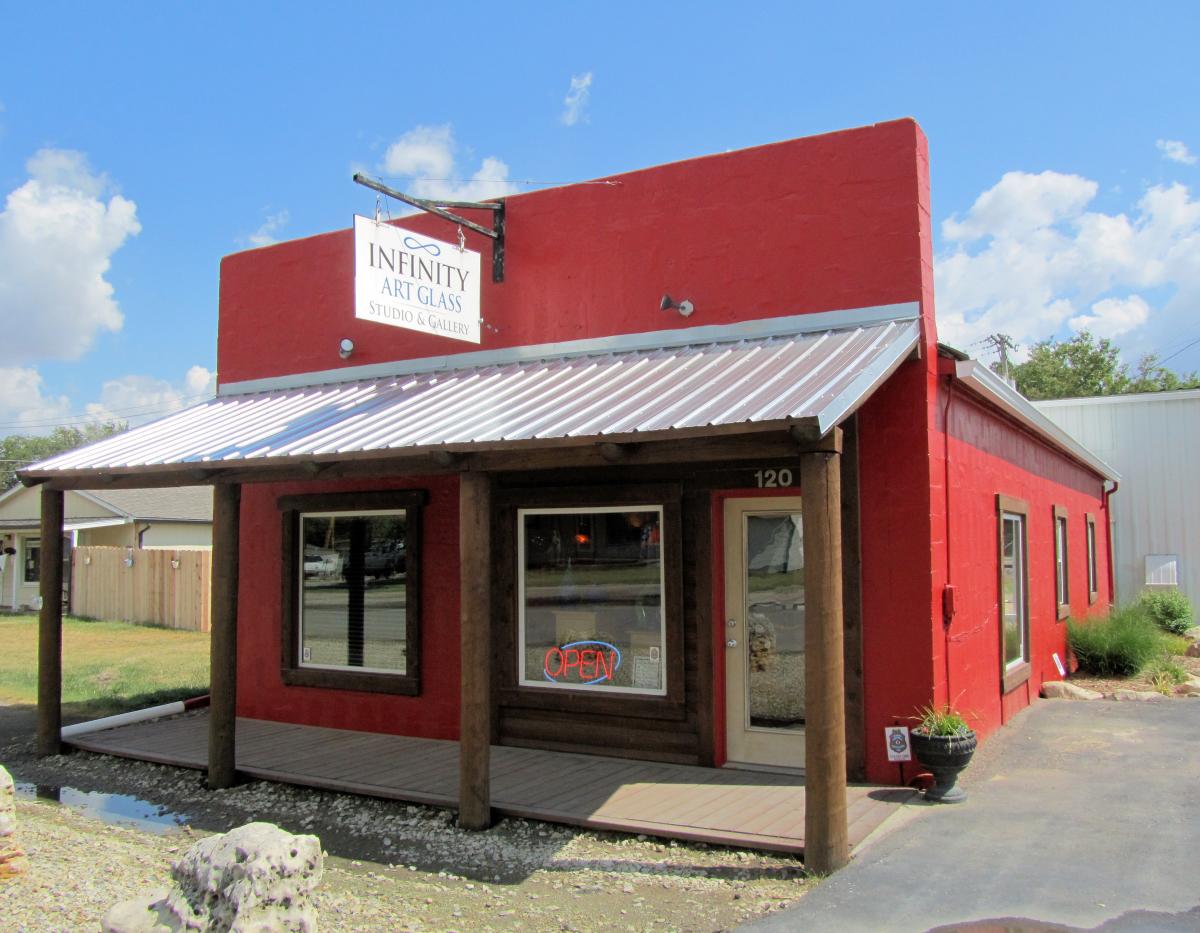 Infinity Art Glass
Located just northeast of Wichita, head to Infinity Art Glass to see handblown glass sculptures and other vessels being created. You can also book an appointment for a demonstration or tour. Not only is Infinity Art Glass a great place to find Christmas ornaments, visitors can also check out the studio or purchase pre-blown glass art.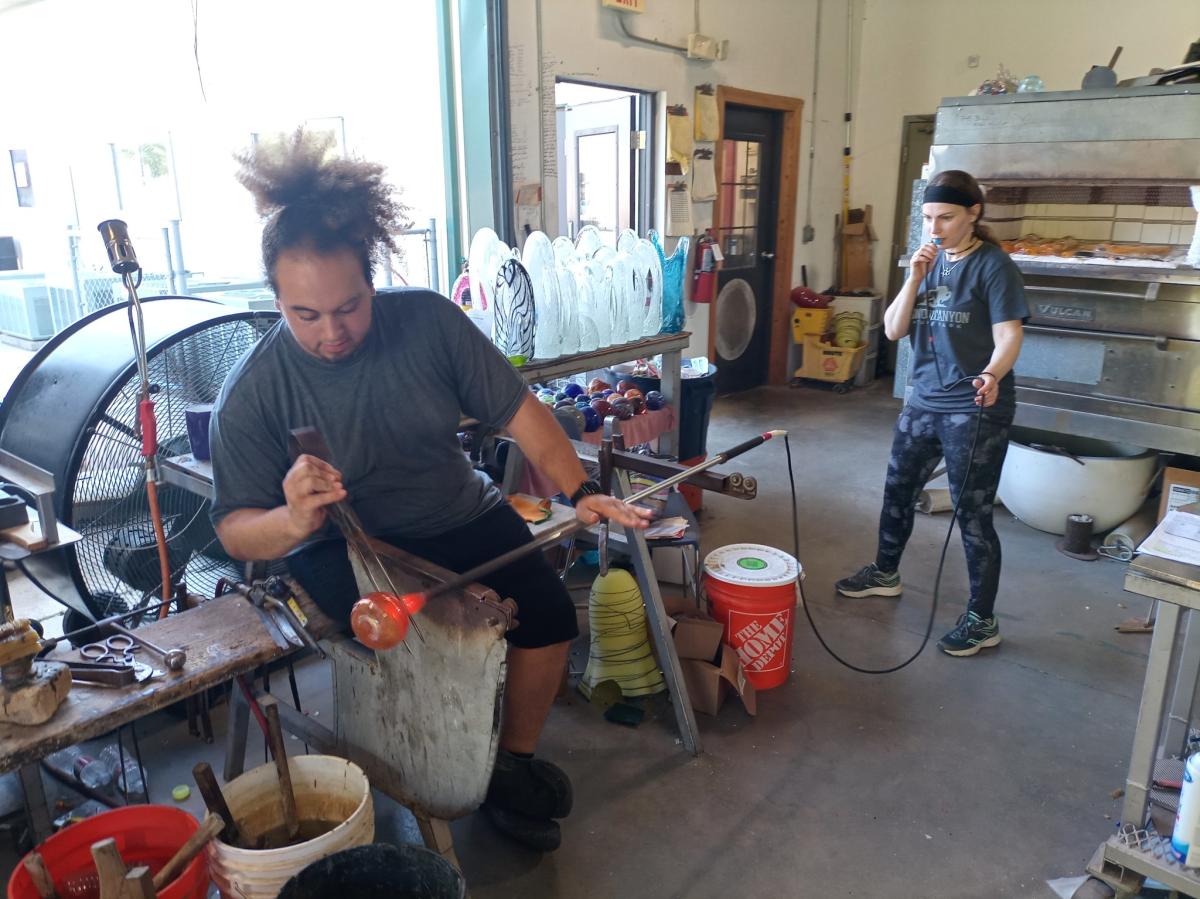 Karg Art Glass
View handblown art glass being created and find unique artworks in the gift gallery at Karg Art Glass, which is located about 15 minutes north of downtown Wichita. In addition to purchasing a gorgeous blown glass art masterpiece, you can also create your own!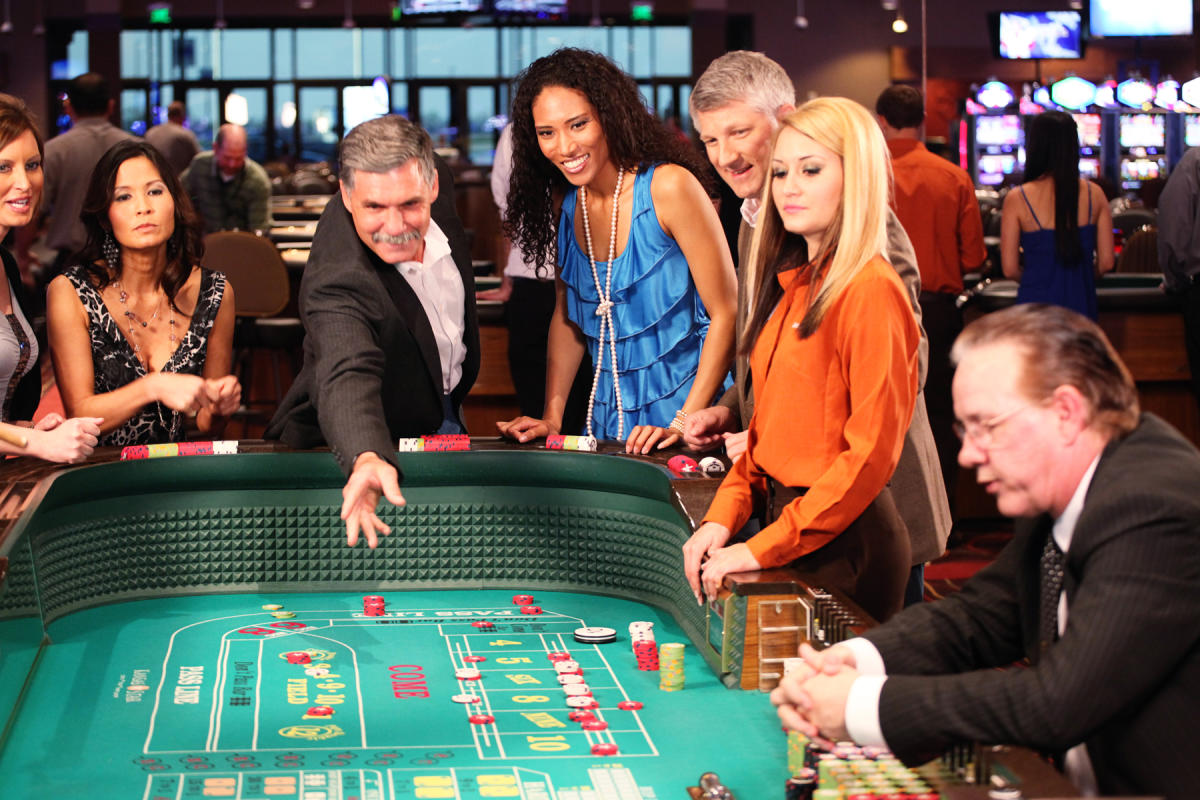 Kansas Star Casino
Press your luck at Kansas Star Casino. Located just south of Wichita, the casino offers more than 1,400 slot machines, 43-plus table games, and four great restaurants.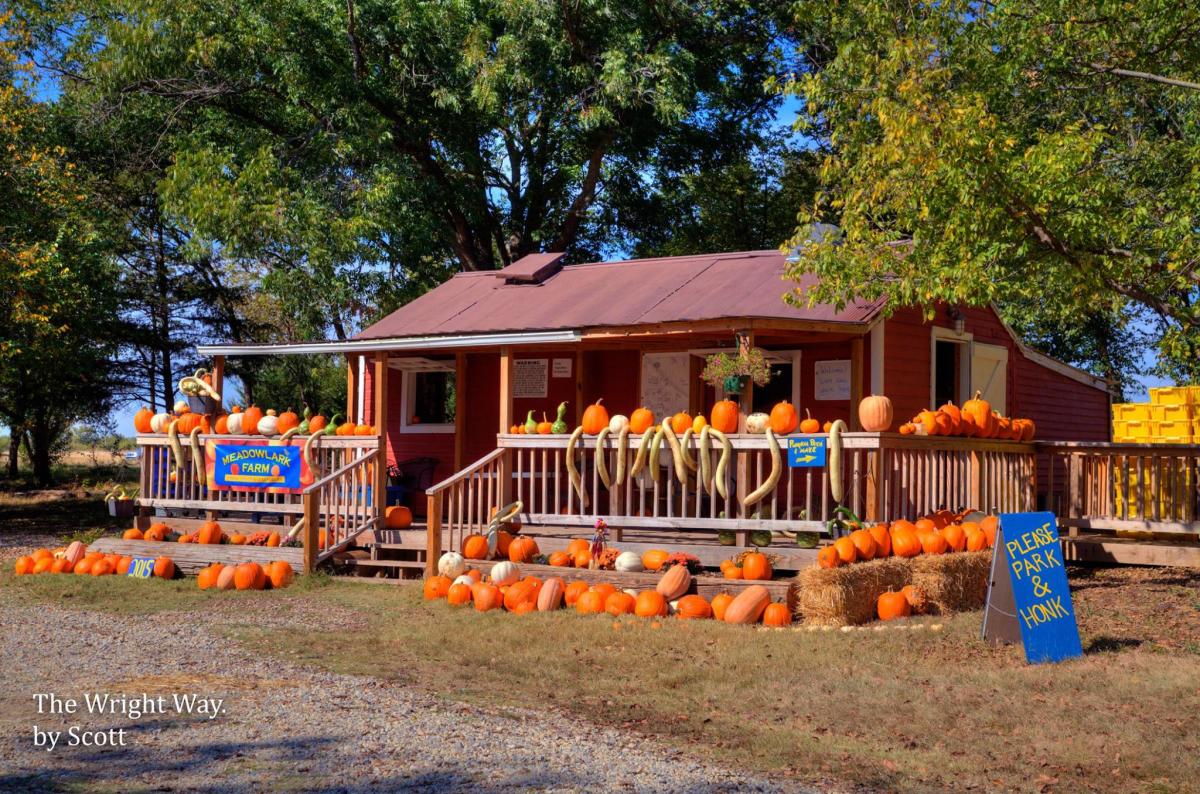 Meadowlark Farm
Pick your own apples, peaches, pumpkins, strawberries, and other fruits and vegetables seasonally at Meadowlark Farm. You can see what is ripe and ready to pick by visiting their Facebook page, head out to the farm to select what produce you want, and take them to the store to be weighed for check out. You can peruse the other local produce they sell too. With activities for all ages, parents will love to sit back and relax at the shaded picnic space as the kids experience the playground area or explore the nature trail. Plus, visitors will find a variety of hard ciders made from the farm's bounty. In the fall, ride the tractor out to the pumpkin patch and find the perfect pumpkin.
Stearman Field Bar & Grill 
For aviation enthusiasts, there is no place better to enjoy a meal than Stearman Field Bar & Grill, a bar and grill located at a private airport. There is ample space in the indoor dining area, but the open-air patio – located just feet from the runway where planes land and take off – is known to draw a crowd. You'll find fun menu item names, such as Kickin' Pilot Potatoes and Flyover Philly Cheesesteak, and there's a playground near the patio for kids to play. Stearman is located northeast of the city, so be prepared for about a 30-minute drive from downtown Wichita to get there. 

Tanganyika Wildlife Park 
Have you ever wanted to hang with a sloth? Pet a kangaroo? Hold hands with an otter? One of the only places in the country where you can hand-feed lemurs, Tanganyika Wildlife Park offers more hands-on opportunities than typical wildlife parks. Their foremost mission is to support exotic and endangered animal conservation. They educate the public and help fund their mission by providing visitors an immersive experience with the park's animals. Plus, you'll find a 5,000-square-foot splash park – complete with animal-themed aquatic features including three slides, water buckets, climbing structures, waterfalls, a giant spraying giraffe and other animal-themed sprayers. Get a more in-depth look and insider tips before visiting this unique animal park.
If you're up for a day trip from Wichita, head approximately 45 minutes northwest of Wichita to Hutchinson, Kansas, where you'll find two world-class attractions, Cosmosphere International SciEd Center & Space Museum and Strataca.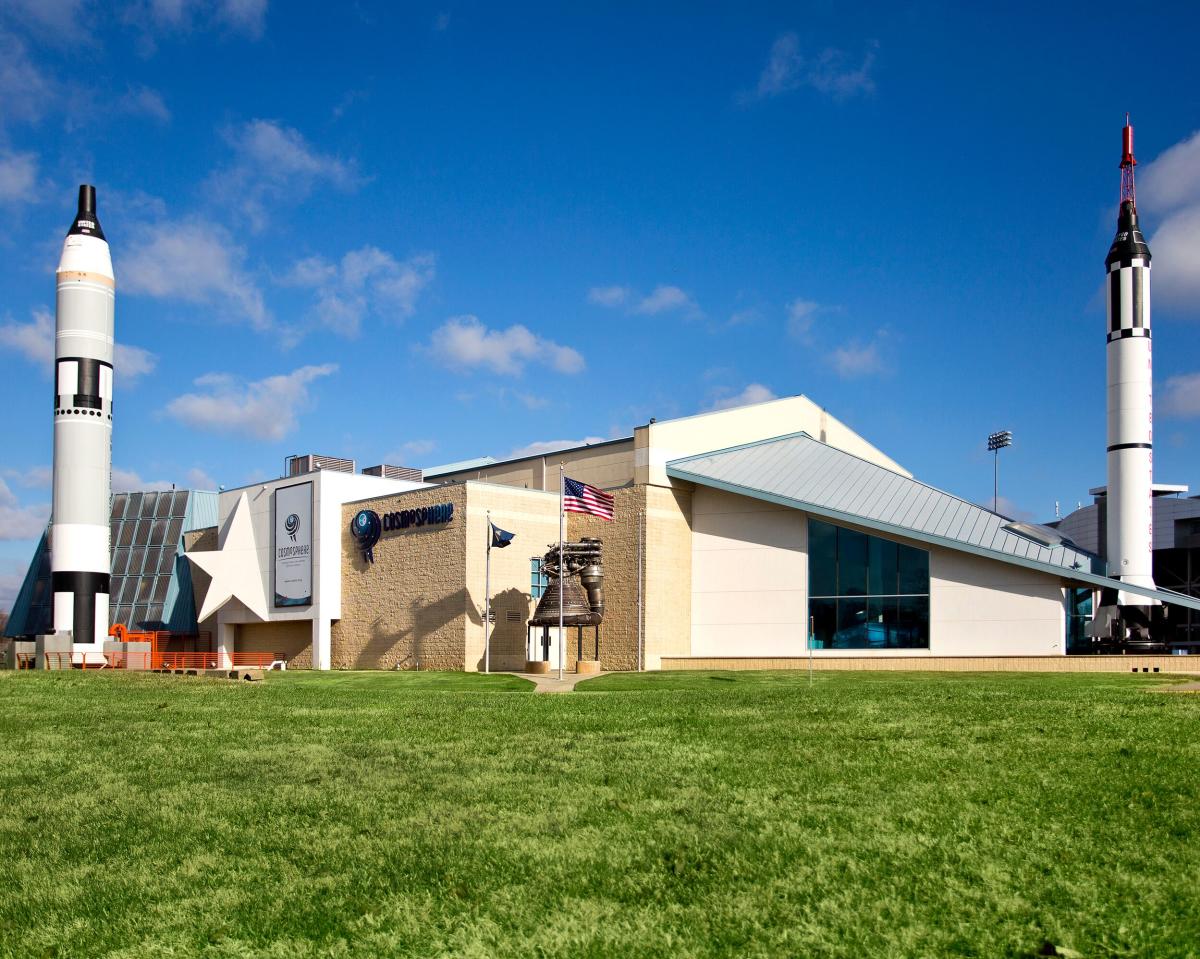 Cosmosphere International SciEd Center & Space Museum
The Cosmosphere is a Smithsonian-affiliated museum and features the largest combined collection of U.S. and Russian space artifacts in the world. The museum's expansive collection uniquely tells the story of the Space Race and hosts a variety of special events throughout the year.

Strataca
Strataca takes visitors 650 feet underground within a working salt mine. Their most popular tour – the Salt Blast Pass – is a two-hour excursion that takes visitors on a narrated train ride, to the mining gallery and a 30-minute tram ride. One of the world's largest deposits of rock salt, it's also a great place to cool off, as it's 68 degrees year-round.
Get more ideas and inspiration for your visit to the Heart of the Country.