Spring and fall in Wichita are the perfect times to spread out your favorite red checkered blanket in the grass for a picnic and enjoy the fresh air, flowers and sunshine.
Wichita has more than 125 parks and greenways covering nearly 5,000 acres. These are our favorites for a picnic in Wichita.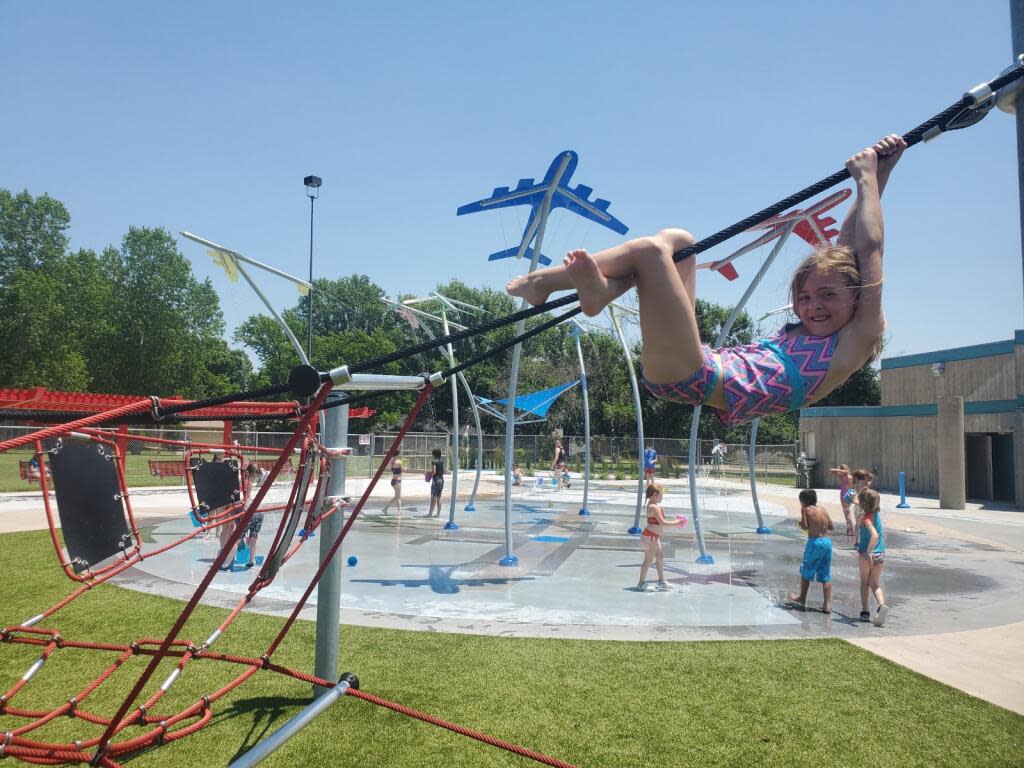 Boston Park
In addition to the winding walking paths, courts for tennis and basketball, and playground areas, there is plenty of green space within Boston Park to enjoy a relaxing picnic. Plus, this park has one of the city's newest splash pads, so the kids can have fun cooling off after lunch in the park. All 10 of Wichita's splash parks are open May to September, are free and open to the public and have spaces where you can find shade and a place to eat. Want to bring a treat to enjoy? Swing by Bagatelle Bakery on your way to this park.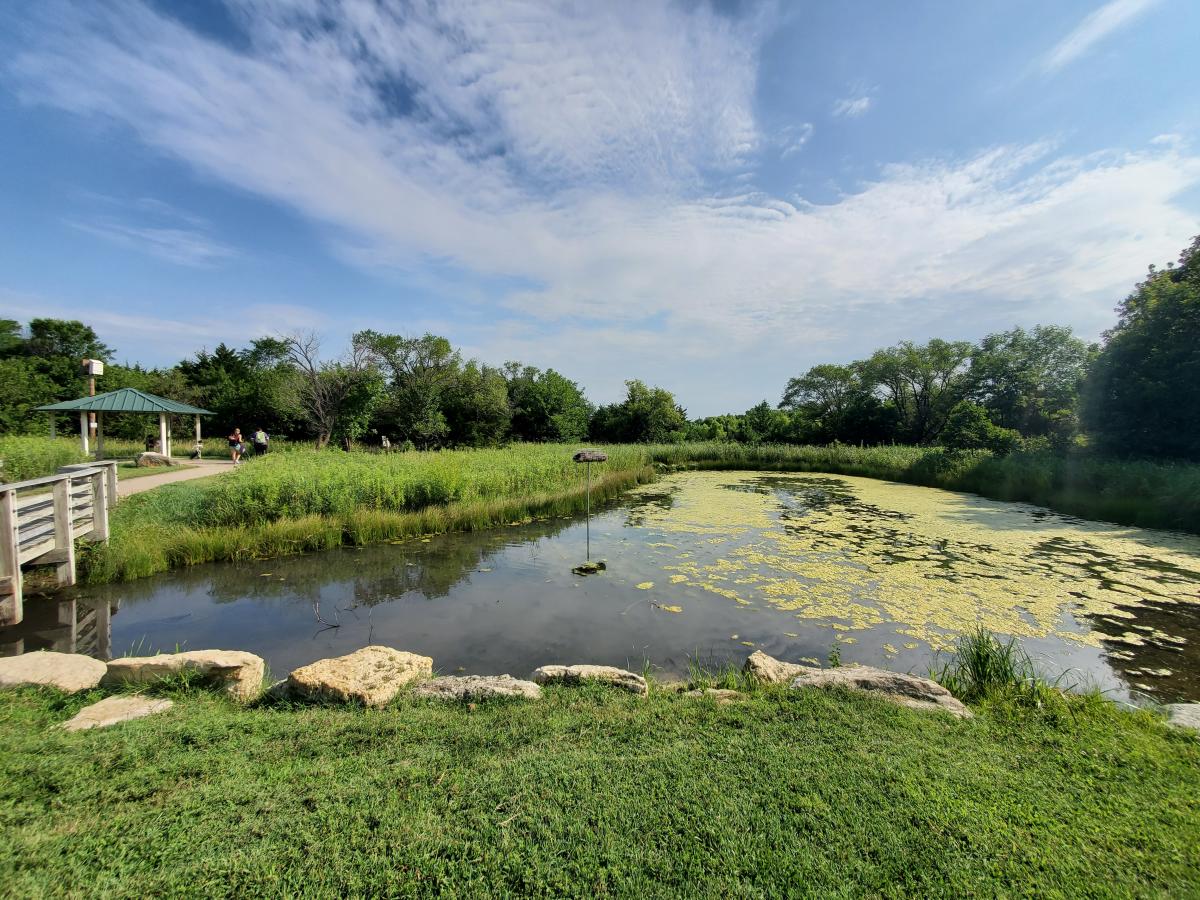 Chisholm Creek Park
Find flora and fauna native to Wichita at Chisholm Creek Park. As one of Wichita's largest parks, it has been designated a Wichita Wild Habitat area featuring a 1.6-mile nature trail along Chisholm Creek, which includes a wetlands area. For your picnic, Chisholm Creek Park has an open shelter, picnic tables and charcoal grills as well as restroom facilities. Need a break from the outdoors? After your meal, head over to the in-park Great Plains Nature Center to learn more about Wichita Wild Habitats and local plants and animals.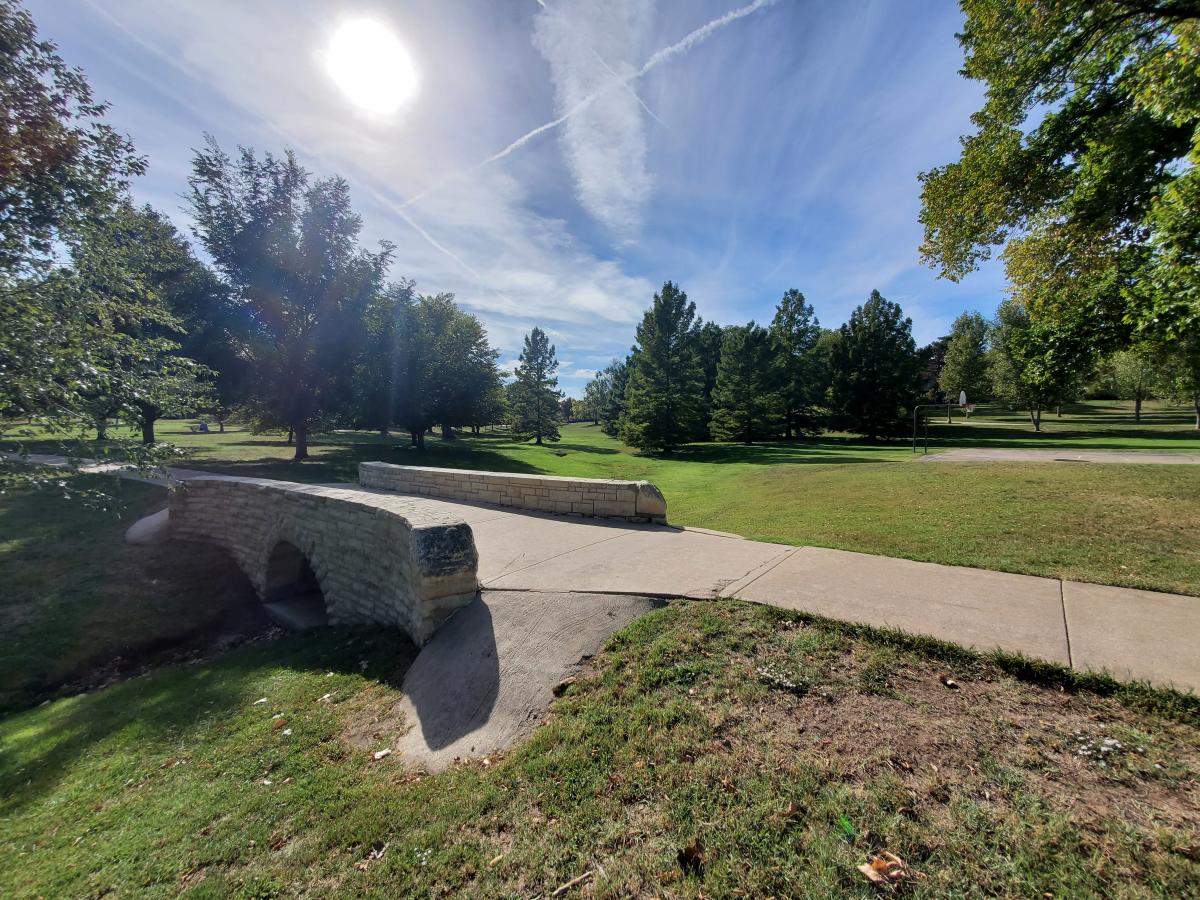 College Hill Park
Nestled in Wichita's scenic College Hill neighborhood, College Hill Park consists of a rolling landscape with large trees offering shade to picnickers. A children's playground, multiuse court, tennis courts and a swimming pool make College Hill Park a great way to spend an afternoon in Wichita. If you want to pick food up on the way, Dempsey's Burger Pub and Ziggy's Pizza in Clifton Square are located just minutes from this park.
Keeper of the Plains Plaza
Pull up a spot in the shade near the Keeper of the Plains. The area around Wichita's most iconic landmark features walking paths, a beautiful river view and Veteran's Memorial Park. Within walking distance are two of Wichita's Museums on the River, the Mid-America All-Indian Museum and Exploration Place, which also features Exploration Park, complete with playground equipment and plenty of picnic tables. Plenty of carryout dining options are nearby in the Historic Delano District.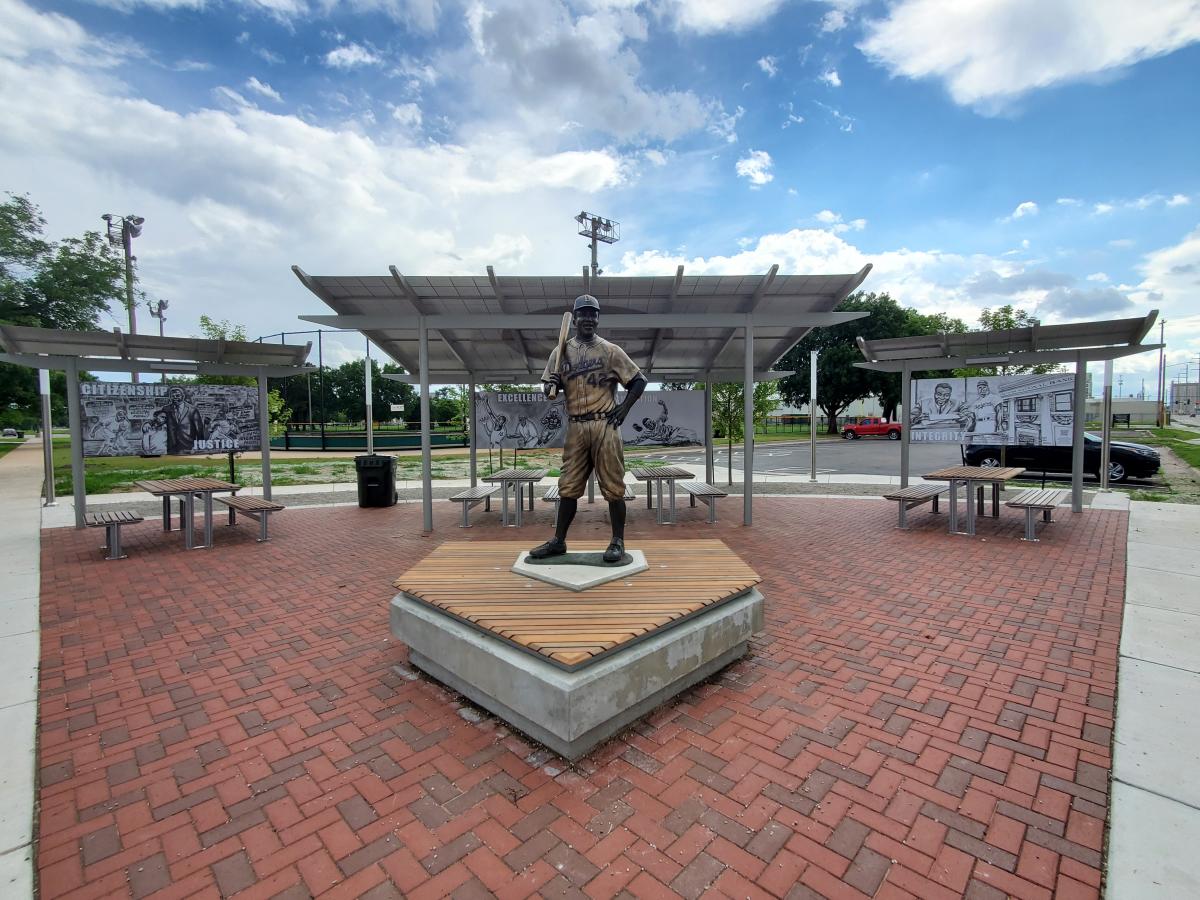 McAdams Park
Right behind the newly installed Jackie Robinson bronze statue at McAdams Park are several picnic tables to enjoy a bite to eat. This park features hike and bike trails, a playground, a football field named after Wichita native Barry Sanders, a swimming pool, courts for tetherball, volleyball and more. It also serves as the location for League 42, an affordable youth baseball program named in honor of Jackie Robinson. Pro tip: Go by Nifty Nut House before your picnic for a variety of snacks.
Naftgzer Park
Whether you want to bring your own food or grab a delicious carryout meal or dessert from a nearby downtown eatery, Naftgzer Park is an ideal place for a picnic with plenty of seating and turf to sprawl a blanket out. Uniquely Wichita eateries and shops in the area include Cocoa Dolce Chocolates, Homegrown Wichita, Espresso To Go Go, Old Mill Tasty Shop, Bite Me BBQ and Nortons Brewing Co.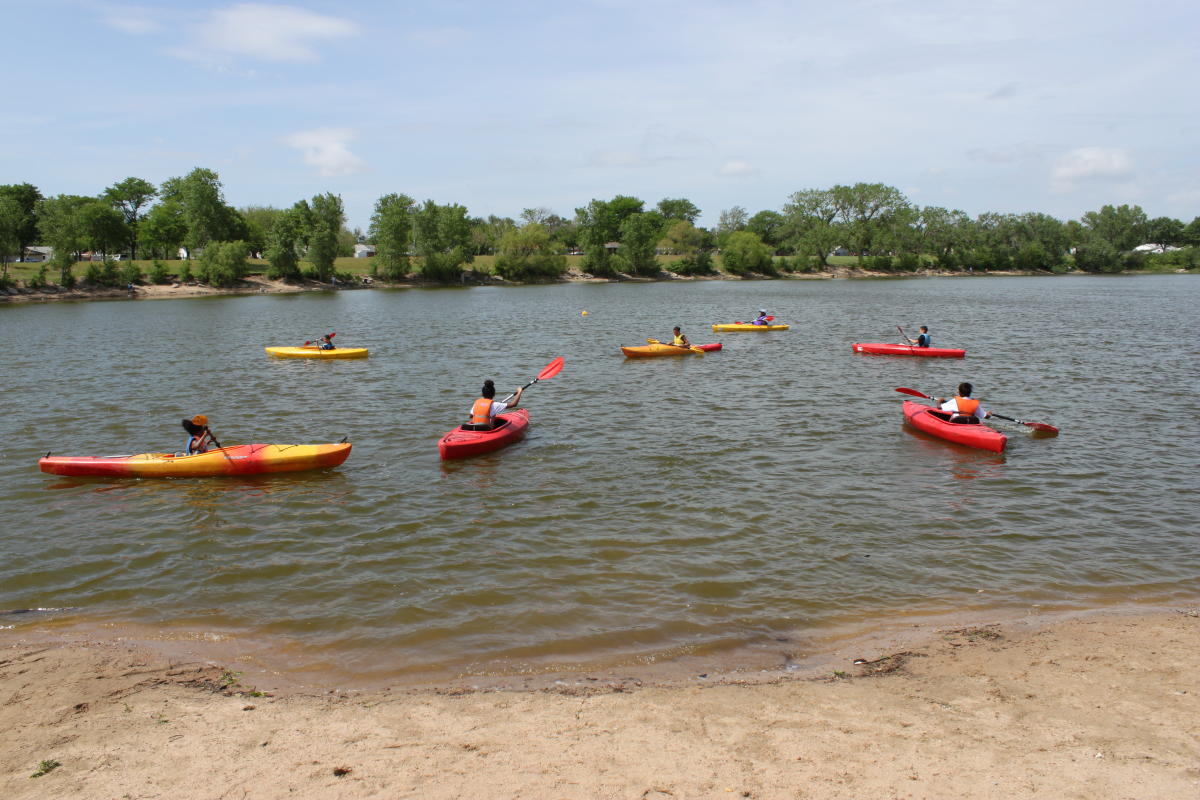 O.J. Watson Park
O.J. Watson Park is an ideal location for your next family picnic, with more than 100 picnic tables and open shelters, a campfire circle and charcoal grills for rent. It features free and fee-based activities to keep the entire family entertained in the outdoors for hours, including three children's playgrounds, fishing, miniature golf, a miniature train ride, pedal boats, kayaks and pony rides. All-new Seasons Venue can be found at this park as well. It's the perfect gathering space for up to 100 people. Discover other options for venues, gazebos and open shelters at Wichita parks.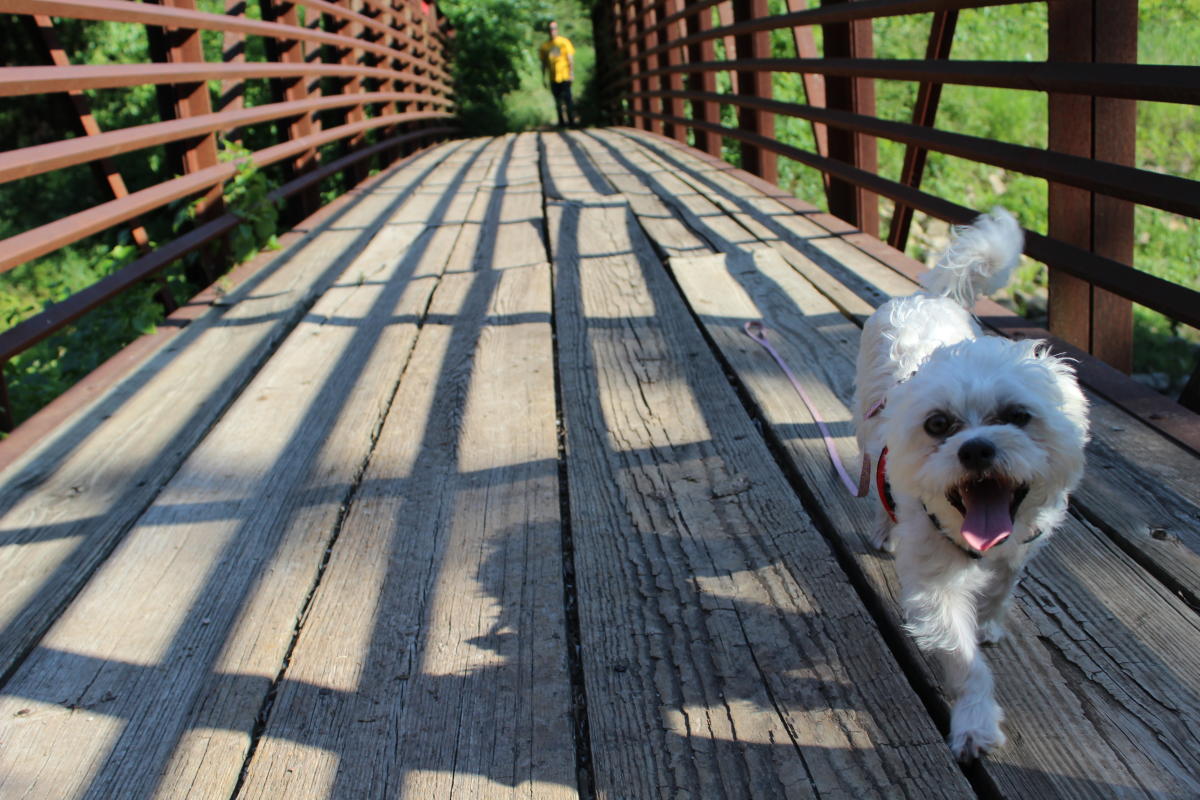 Pawnee Prairie Park
Pack a picnic or grab hummus at Meddys or a kolache and donuts from Paradise Donuts West and you're on your way to the largest Wichita Wild Habitat in the city at Pawnee Prairie Park. It is home to deer, foxes, beaver and more than 100 species of birds. Open shelters and charcoal grills make picnicking in the wild flora possible, and one mile of paved and eight miles of unpaved trails offer scenic after-picnic exercise.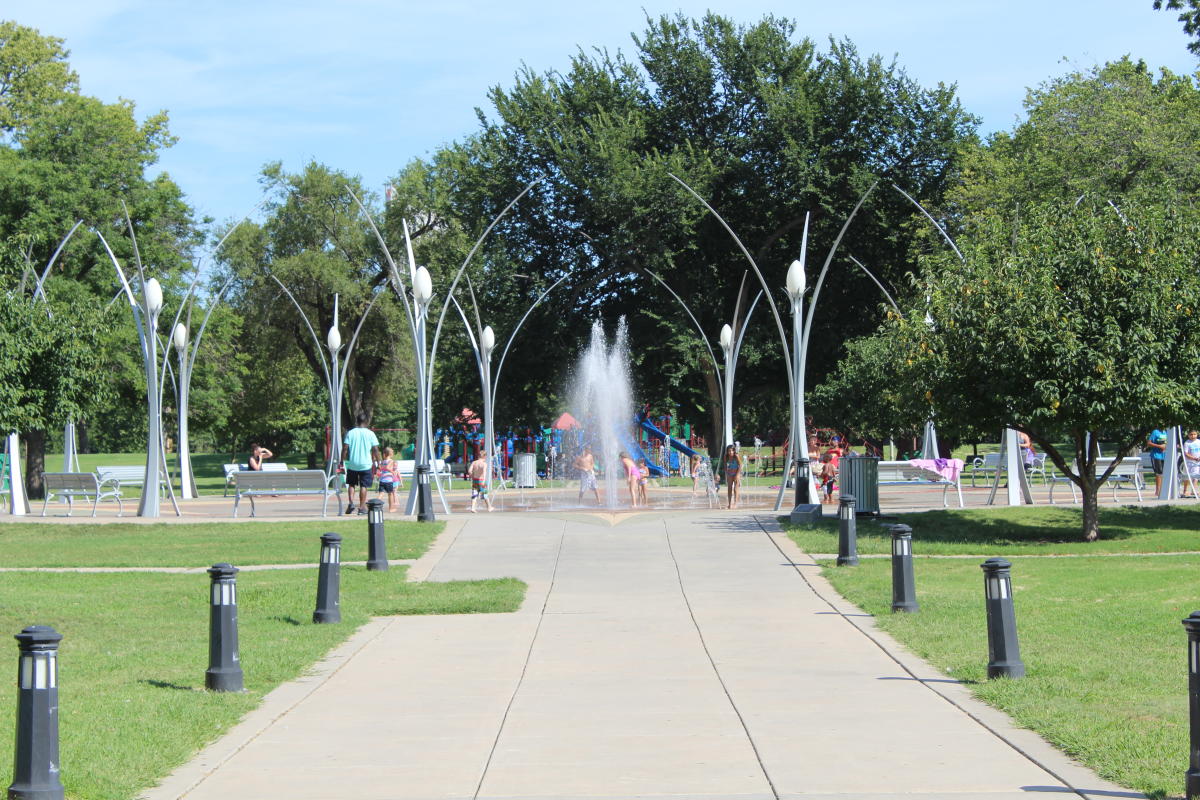 Riverside Park
Riverside Park is a must-picnic park with large open areas along the Arkansas River where you can enjoy the view of the river and surrounding ornamental trees. Explore the park's central, north and south sections to experience all Riverside has to offer. Go by Argentina's Empanadas or Viola's Pantry, and you'll have the perfect picnic food to enjoy while you're there.
The central section of the park houses the Kansas Wildlife Exhibit with animals native to Kansas and also Celebration Plaza, an interactive fountain popular during the heat of summer months. The north section of the park is where most people picnic on inviting lawns under beautiful trees. Remember to bring your racket if you're heading to the south section of Riverside Park, which houses the Ralph Wulz Riverside Tennis Center. You're also close to all of the Museums on the River at this park.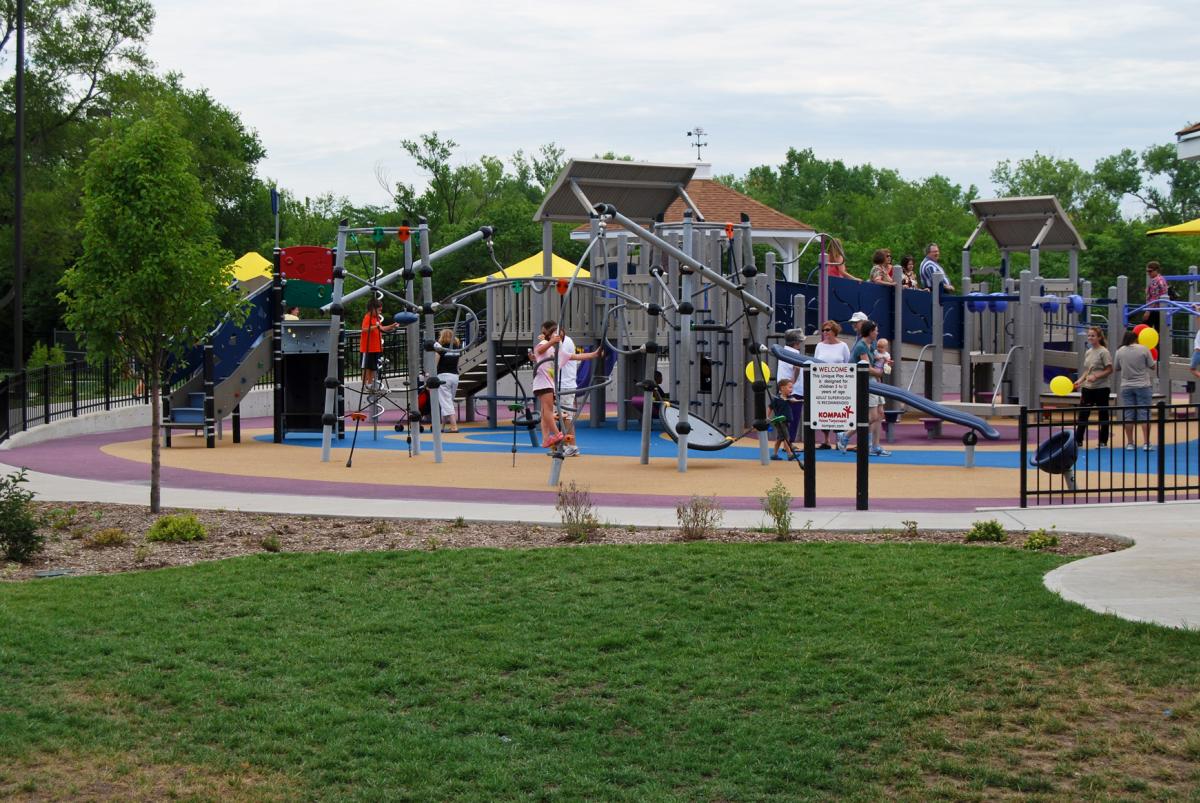 Sedgwick County Park
Sedgwick County Park is a popular Wichita picnic spot with open and enclosed shelters and barbecue grills for rent. Several lakes with fishing docks, volleyball and basketball courts, playgrounds and horseshoe pits fill out the park for activities for the whole family. Key features of this large piece of land include the Boundless Playground, designed for children aged 2-5 for safe play, and the Sedgwick County Art Walk. Pack a lunch or take a pie from nearby pizzerias Wichita Brewing Co. and Pizzeria - West and Ziggy's Pizza - West.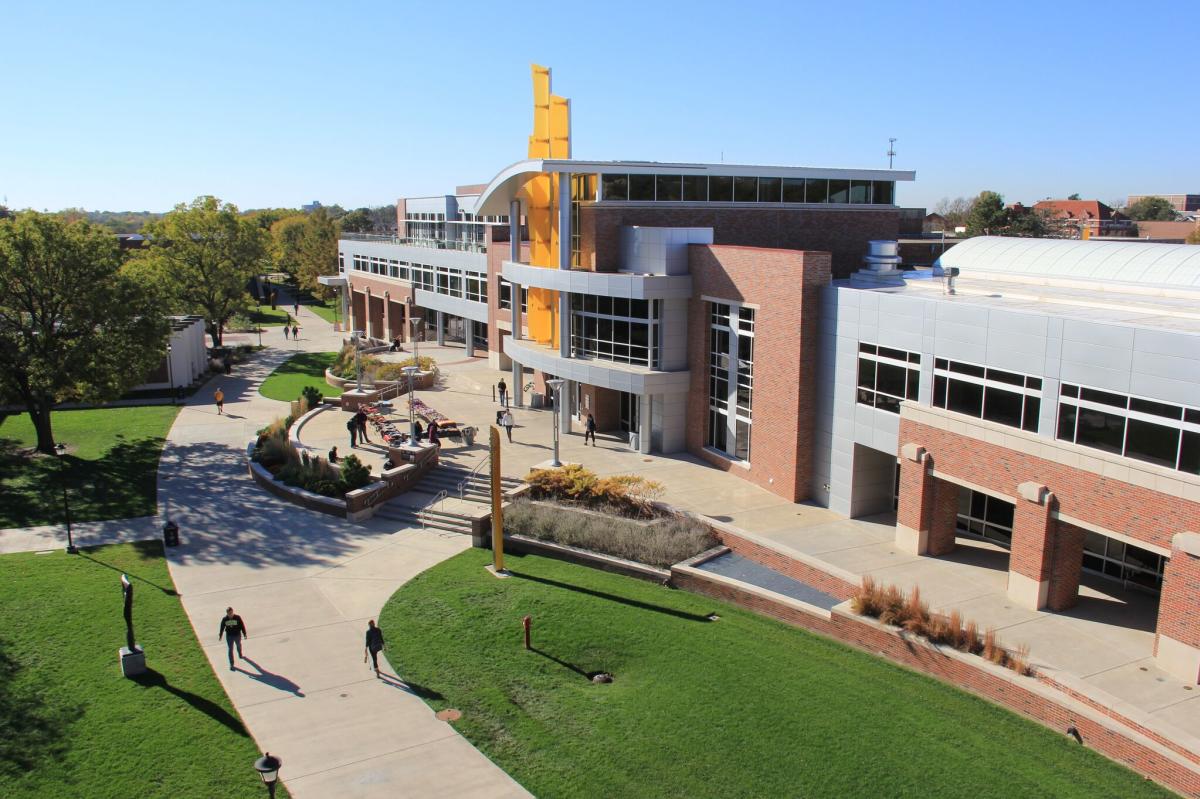 Wichita State University
The campus at Wichita State University is a great place to explore and settle in for a picnic. Not only is there plenty of green space, but there are also notable museums and public art to discover as well. Use this guide to find ideas for carryout from nearby eateries and things to do after your picnic. 
For more ideas on where to enjoy a picnic in Wichita, see our full list of parks and green spaces. Additionally, many Wichita attractions such as Botanica Wichita, Sedgwick County Zoo and Tanganyika Wildlife Park permit guests to bring in outside food to enjoy while visiting.