Wichita is constantly expanding and welcoming new hotels, restaurants, attractions, events and more.
What can travelers and locals expect as the ever-expanding footprint welcomes new business and new experiences? Check out our guide to some of what was new in 2022 and what's opening in 2023 in the Heart of the Country.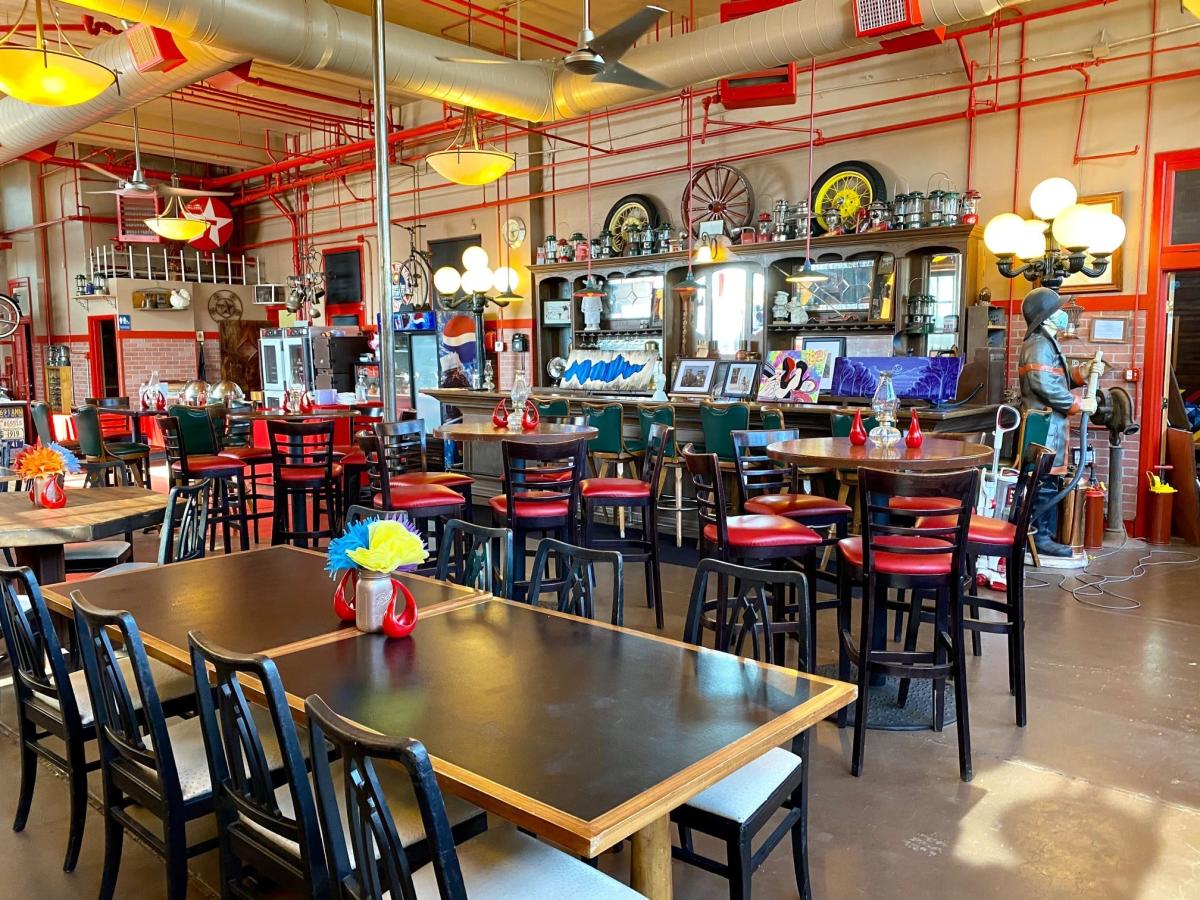 Restaurants
A wide variety of restaurants, pop-up eateries and mobile food options opened in the Wichita area throughout the last year. While we don't have the space to list them all, get a taste of what has opened recently:
New in 2022:
Bakesale Treats Parlor – a premium dessert and bakery in Bradley Fair, a shopping and dining district in east Wichita
​Bronx Pizza & Pints – pizzeria that opened in November 2022
Doma – Wichita's first small plates concept in east Wichita
First Mile Cantine – locally sourced mini market, full bar and more
First Mile Kitchen – Eatery in Bradley Fair serving locally sourced, Kansas-grown and raised foods
Graze Craze Charcuterie Boards & Boxes – specializing in charcuterie style grazing boxes and boards
Mochinut – mochi donuts, boba tea and Korean hotdogs
Mokas Café – Located in Delano, serving smoothies, coffee, teas, sandwiches, salads, wraps and breakfast items; second location is expected in east Wichita in 2023
Fio Rita Ristorante – fresh-made pasta, contemporary Italian dishes
Paris Baguette – French-inspired menu; an international franchise known for its fresh-baked pastries, baguette sandwiches, coffee drinks and cakes made its Kansas debut with an east Wichita location; a second location is in the works
Shea's Sol Kitchen – vegan soul food, which can be found in a pop-up space inside White Crow Cider Company for Sunday brunch
Station 8 BBQ – slow-crafted barbecue; located in 1920s firehouse
Sunflour Café & Collective – cafe featuring locally sourced products with gluten-free and vegan substitutes and a marketplace for locally made goods
Tutors Pizza – family-friendly pizzeria with arcade games, ping pong and more
Walk-On Sports Bistraux – sports bar with Louisiana-inspired menu items
Fast food restaurants and chains to enter the Wichita market include 7 Brew, Fatburger and Buffalo's Express, HTeaO, Boss Tea, Dutch Bros and more.

 Bars, Breweries and Coffee Shops:
New in 2022:
Aroma Coffeehous – recently opened coffee shop on Wichita's west side
​Caffe Americana – located in Toewne West Mall; locally roasted coffee from Reverie Coffee Roasters and teas from The Spice Merchant
Coffee Daze – vibrant coffee house and breakfast spot located in College Hill
The Dive – located in the Douglas Design District; beach themed cocktail bar
Good Company Taps & Spirits – cozy taproom and restaurant in Revolutsia
Tor Brewing – Wichita's newest brewery located within walking distance to INTRUST Bank Arena
In the works:
Doughmaha – dessert and street food
The Fusion Restaurant – weekday lunch buffet featuring items from a scratch kitchen
Olympia Greek Foods – a variety of Greek eats
Rail Hoppers – The owner of beloved Wichita restaurant, The Anchor, is opening a new restaurant in east Wichita that will feature burgers, sandwiches, salads and 24 beers on tap. Plus, it will incorporate favorites from The Anchor, including the Reuben and their signature mac and cheese.
Solly & Jude's – sandwich shop within walking distance to INTRUST Bank Arena
National chain restaurant Grimaldi's Pizzeria will open in east Wichita.
Additionally, a local influencer Wichita by E.B. reports in a recent blog post that a number of Mexican restaurants are coming soon.

Event Venues, Developments and More
New in 2022:
Season Venue – Located at O. J. Watson Park, Seasons Venue is an all-inclusive, affordable event venue featuring floor-to-ceiling windows with stunning, rustic park views.
The Winslet – A luxury event space located in The Waterfront in east Wichita. This stunning space is versatile, offering multiple indoor areas and an outdoor patio.
SkyLounge – Accessible event venue space located in Wichita's historic Delano District; provides 2,300 square feet of adaptable event space for up to 150 guests
NICHE – Classes will begin in January 2023 at WSU Tech's new downtown culinary school. Located inside the 63,000-square-foot former Henry's department store building at Broadway and William, the National Institute of Culinary and Hospitality Education (NICHE) will have five culinary lab kitchens, including one pastry kitchen, a banquet kitchen, a chocolate room, two classrooms, a student lounge and a conference room. There will also be a food hall on the first floor that will be open to the public for dining and educational purposes.

The first restaurant to open as a part of NICHE will be Jinya Ramen Bar. The second, expected to open in July, will be Envision Bistro.
In partnership with Envision, a nonprofit organization in Wichita that serves the blind and visually impaired, the school will have a culinary pilot program for the blind and visually impaired.
Another unique feature will be the Cargill Culinary theater on the mezzanine, complete with a green room for celebrity chefs who visit.
The building, built in 1948, will also have a rooftop event space with an indoor and outdoor component.

Museums and Attractions
2022 additions:
Envision Art Gallery and Engagement Center – The first national gallery primarily for artists with vision loss, championing art accessibility opened in downtown Wichita in January 2022. Sedgwick County Zoo – Stingray Cove opened in April 2022 and last summer, an electric train was added to take visitors 1.3 miles around the zoo's perimeter. In December, the Rogers Family Ferrets exhibit opened to the public.
​The Sandbox – A new volleyball, cornhole and pickleball complex is now open in Derby, a suburb southeast of Wichita. It will feature eight sand volleyball courts, five outdoor and four indoor pickleball courts, cornhole area and yard games, all covered by a 65,000-square-foot dome during the winter months to allow year around play. In addition to the restaurant, which has retractable doors, you will also find a large rooftop deck with a full bar, variety of beers on tap and an outdoor fireplace. 
Topgolf Wichita – In December 2022, Wichita welcomed Dallas-based Topgolf to Greenwich Place – a popular entertainment, shopping and dining area in east Wichita. It features 52 outdoor (but climate controlled) hitting bays spread throughout two levels. Additionally, visitors to the entertainment venue will find a nine-hole miniature golf course, a full-service restaurant and bar, music, family-friendly programs, an outdoor patio, private event rooms and more.
Wichita Baseball Museum – Opening its doors in summer 2022, the Wichita Baseball Museum at Riverfront Stadium features trivia and historical artifacts showcasing Wichita's baseball history.
Some other new attractions that opened in Wichita in the last year include Let's Smash, The Selfie Spot on Douglas and GROW Geisen Plant Shop/Botanic.
​In the works:
Blast Off Bay – Opening in 2023 in the Wichita suburb of Goddard, Blast Off Bay will include an indoor water park, arcade, swim up bar, surf machine and more. An all-new Hampton Inn is also located on the attraction grounds.
Exploration Place – A five-year strategic plan has been created to capitalize on Exploration Place's location along the Arkansas River in downtown Wichita. In 2022, the science center received a $1.3 million Economic Development Administration grant to create an outdoor riverfront park on the six acres on the southeast side of their campus.
Kansas Aviation Museum – As a result of its first capital campaign in more than a decade, the Kansas Aviation Museum plans to add a new theater and three new exhibits, two of which will be in the former airport's original baggage claim area on the first floor. The exhibits include Welcome to Wichita, an all-new section highlighting the story of the building from 1935-1954, including celebrities who visited; an expanded Kansas Aviation Hall of Fame; and a reimagined Black aviators display that will be renamed the Rip Gooch Black Aviators exhibit.
Old Cowtown Museum – An exhibit that has been in the making since 2018 is set to come to life this year at Old Cowtown Museum. The exhibit will feature a unique part of the museum's collection that includes buggies and wagons and is often referred to as its "rolling stock."
Scheels – Sporting goods giant coming to Towne East Square by spring 2023 with a store and entertainment attractions within its 222,000 square-foot space.
The Kansas African American Museum (TKAAM) – In celebration of its 25th anniversary in 2022, TKAAM launched a $6 million capital campaign to fund a new home for the museum in downtown Wichita. The new location at 201 North Main will provide twice the space for programming, exhibition and research compared to the museum's current home.
Tanganyika Wildlife Park – Construction is underway on a Safari Barn, which will be the new home of the park's rhinos, giraffes, bongo, sable antelope and others.
Towne East Square – This mall located in east Wichita is getting a multi-million-dollar interior and exterior makeover; expected to finish in early 2023.

Hotels
2022 additions:
Hotel at Old Town – This unique hotel in Wichita's Old Town District completed a renovation in 2022 to its lobby and atrium, including a new breakfast kitchen. The hotel's bar was also rebranded as the 1906 Bar + Atrium and is the ideal space for cocktail receptions for groups up to 200. 
In the works: 
Broadway Plaza AC Marriott is underway in the historic Broadway Plaza, located at Douglas Avenue and Broadway Street in downtown Wichita. The hotel is being developed in conjunction with the Kansas Health Science Center - Kansas College of Osteopathic Medicine and is expected to have 118 rooms. Developers plan to blend modern aesthetics with the building's unique, historic elements. The 11-story hotel will feature a ground-floor bar that will be open to the public and a covered entryway for valet parking.
A Hampton Inn in Goddard, just west of Wichita, will open in 2023 as a part of Blast Off Bay (see above). 

Big Events Coming in 2023
Are you a meeting planner looking for new venues and more information about planning your next meeting in the Heart of the Country? Go here for more details.