If you're planning to attend an event at Wichita's Riverfront Stadium and are looking for things to do, places to eat and nearby hotels, you'll find plenty of choices.
We've put together a list of seven suggested activities for enjoying the time before and after an event, all within walking distance of the stadium (or a short ride on the free Q-Line, Bike Share ICT or electric scooters).

Explore the Delano legacy  
Located along Douglas Avenue on the west bank of the Arkansas River and just a block away from Riverfront Stadium sits the Historic Delano District. Delano was established during the days of the Chisholm Trail cattle drives as a place for the cowboys to blow off steam after months on the route from Texas.
During the 1870s through 1880s, the cowboys who drove cattle from Texas to railheads in Kansas on the Chisholm Trail would often find their so-called rest and recreation in Delano. It was a time of saloons, brothels, gambling houses, gunfights and cattle rustling. Eventually incorporated into Wichita, Delano is now a thriving district with more than 250 businesses, including dining, shopping and entertainment.
You'll find markers, monuments and historic signage throughout the district honoring the area's past.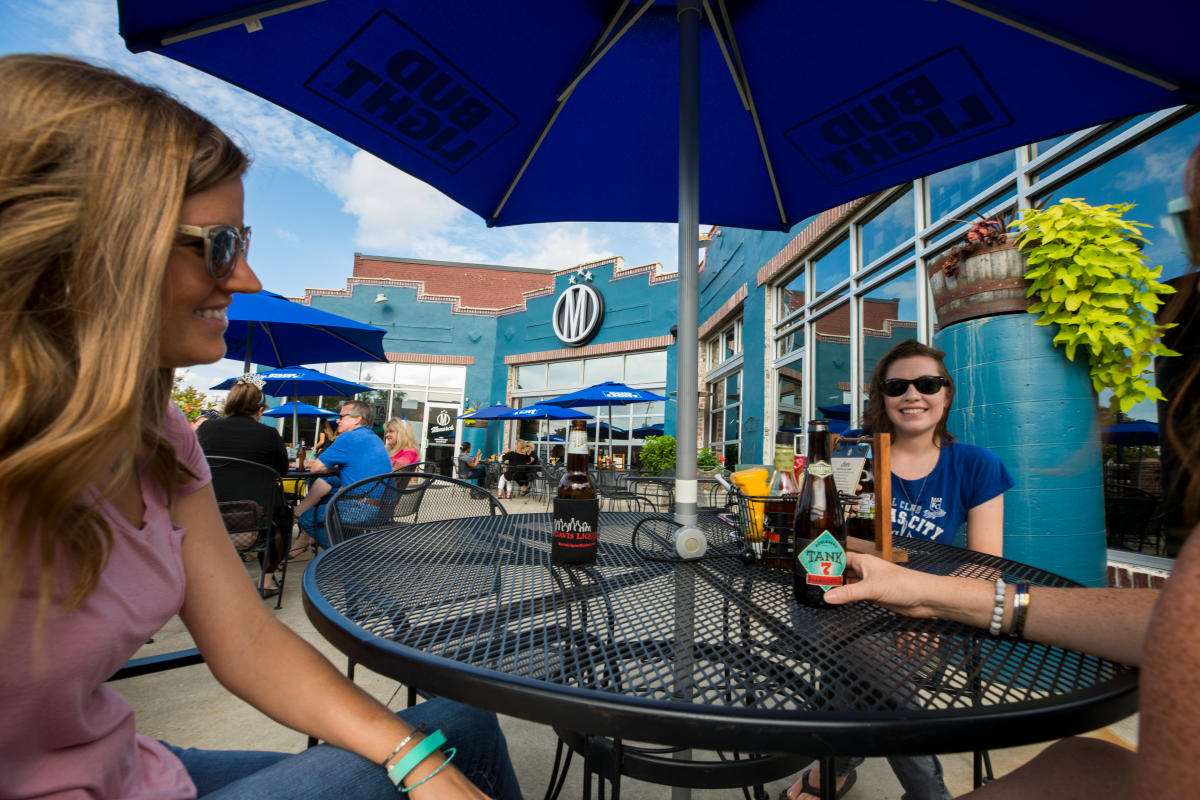 Indulge
If you're looking for a bite to eat or a place to find a local brew, specialty drink or glass of wine, try Delano favorites including Alzavino Wine Tavern, Leslie Coffee Co., Mokas Cafe, Monarch and NuWay Burgers. Other eateries within Delano include Delano Barbecue Company, Delano's Diner, La Galette French Bakery, Milkfloat, Picasso's Pizzeria, Reuben's Mexican Grill, Sakura Japanese Cuisine, Shamrock Lounge, Taco Rio, Fusion Restaurant, TJ's Burger House, Vagabond Café, Yokohama Ramen Joint & Mr. Lion Tea.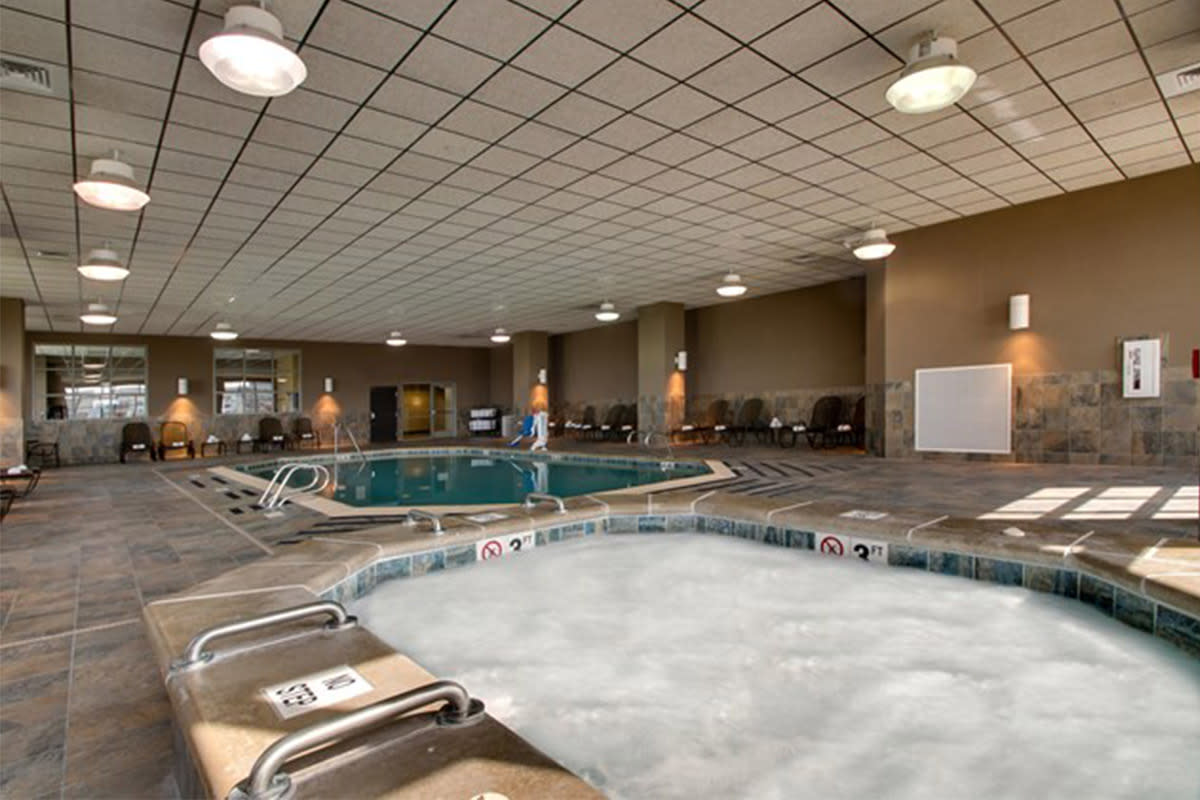 Relax
If a massage or body treatment sounds good, you won't have to go far from the stadium. Bohemia Healing Spa uses natural and holistic methods of treatment, specializing in therapeutic massage, facials, waxing and more. The Health Connection is an alternative medicine and holistic healing store providing services ranging from yoga and guided meditation to Reiki touch therapy, ionic foot detox and other treatments. There are also hair and nail salons in the district.
If you want a convenient place to relax and stay overnight, check into Home2 Suites by Hilton Wichita Downtown Delano, Delano Bed & Breakfast or Waterwalk Wichita on the west side of the river, or just across the river from the stadium is Drury Plaza Hotel Broadview, Hyatt Regency Wichita or Fairfield Inn & Suites by Marriott Wichita Downtown.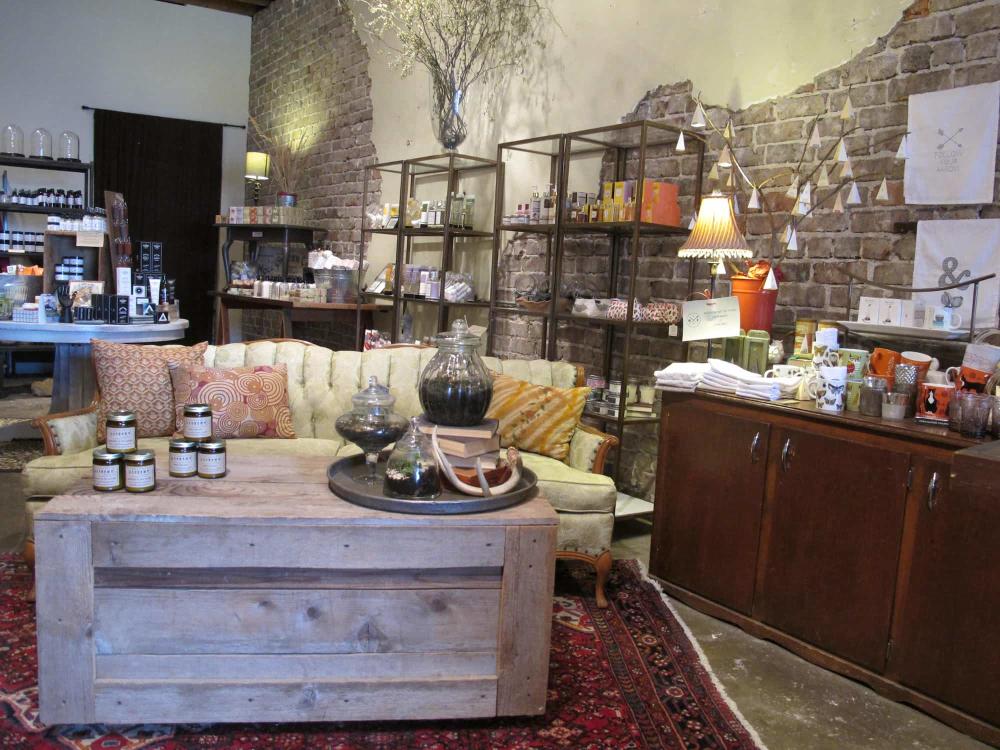 Shop
The Delano District is also a great area to shop for bath and body products, clothing, jewelry, home décor, snacks and Wichita souvenirs, among many other items.
Visit Hatman Jack's for a hat customized just for you by a team that has fitted the likes of Merle Haggard and Luciano Pavarotti. A couple of doors down, pop into Bungalow 26 for handmade goods for bath, body and home. All Things Barbecue has a wide selection of sauces and rubs, plus all the equipment you need to barbecue and enjoy outdoor living. Head to Fartleks for running shoes, clothes and accessories – or to order a delicious smoothie. Pick up Wichita flag swag including T-shirts and mugs at The Health Connection.
Walk along the sidewalks of Delano and you'll discover even more shops, from Spektrum Müzik and What's Brewin' to Sweet 'n Saucy, which carries an assortment of candies, bottled soda pops and novelty socks.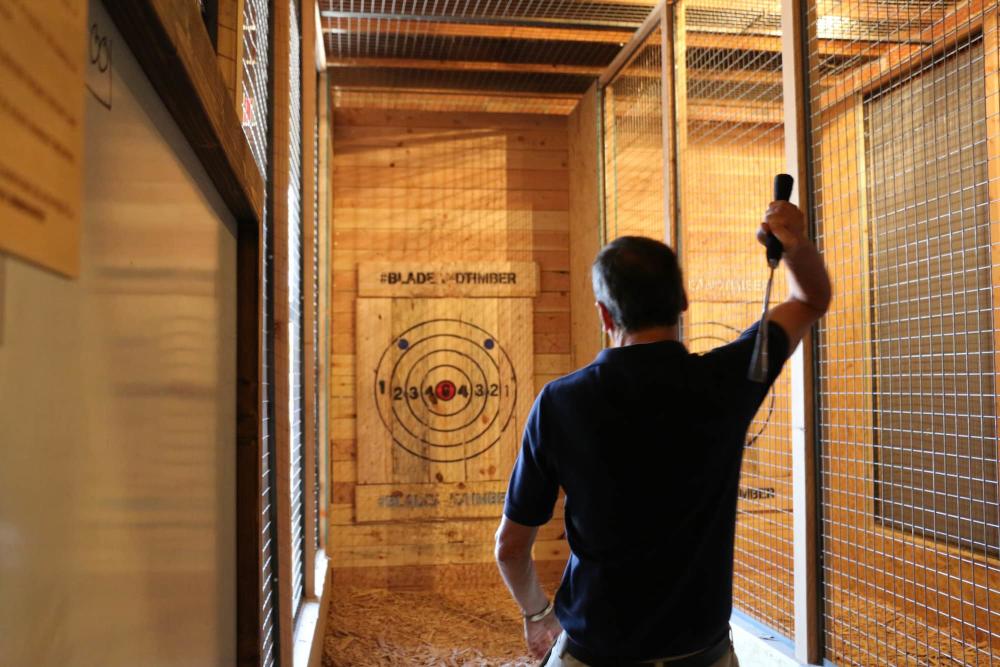 Play
One of the most unique features of Riverfront Stadium is its location along the Arkansas River. Just north of the stadium is Boats & Bikes, which offers seasonal kayaking and other water activities such as pedal boats and stand-up paddleboards (SUP). From their dock, it's easy to make your way to the Keeper of the Plains for a beautiful view.
Swing axes at targets in a friendly competition at Blade & Timber. Or visit Let's Smash, a smash house offering rage room activities, splatter parties and fruit smash.
Just across the street from the stadium, you can take advantage of public skate sessions on the indoor rink at Wichita Ice Center. The Delano District also is home to an escape room experience at The Room, Club Billiards and plenty of venues with live music.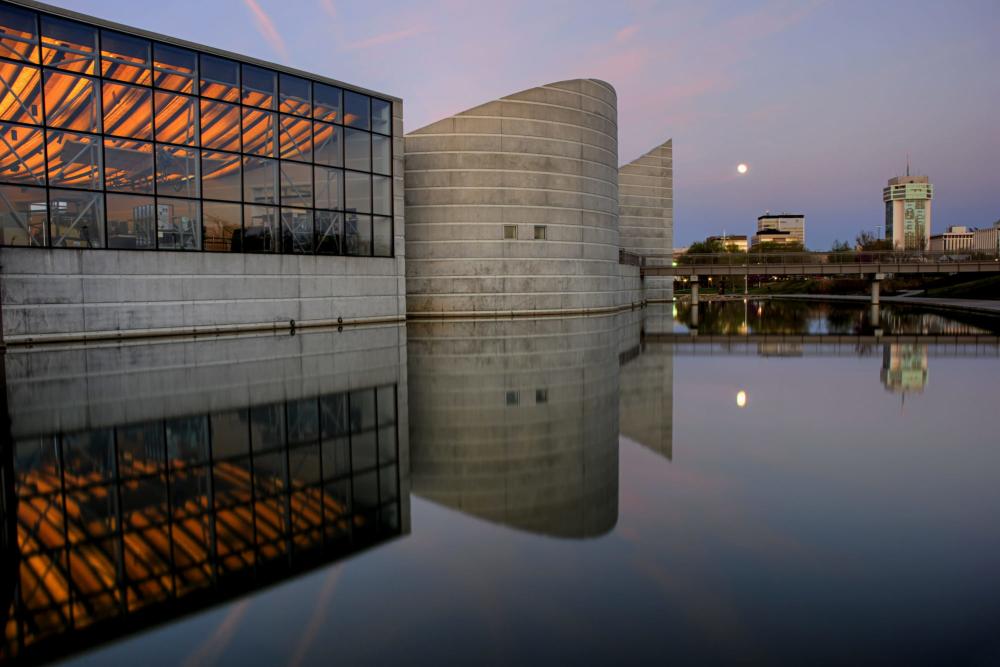 Explore museums
The Wichita area is home to 50-plus attractions, including more than 20 museums. One is at Riverfront Stadium (the newly established Wichita Baseball Museum) and many are within just a few miles. Along the Arkansas River, you'll find the Museums on the River, which cover art, culture, gardens, history and science. Just head north along the river and you'll encounter Exploration Place, Mid-America All-Indian Museum, Old Cowtown Museum, Wichita Art Museum and Botanica Wichita. Near the Mid-America All-Indian Museum, you'll find Wichita's most iconic landmark: the Keeper of the Plains, which sits at the confluence of the Big and Little Arkansas rivers. Visit the Keeper during Daylight Saving Time between 9 p.m. and 9:15 p.m. and you can take in the "Ring of Fire" at the base of the sculpture.
Also nearby: The American Overseas Schools Historical Society (AOSHS), Kansas Sports Hall of Fame, Wichita-Sedgwick County Historical Museum, Great Plains Transportation Museum, Museum of World Treasures and The Kansas African American Museum.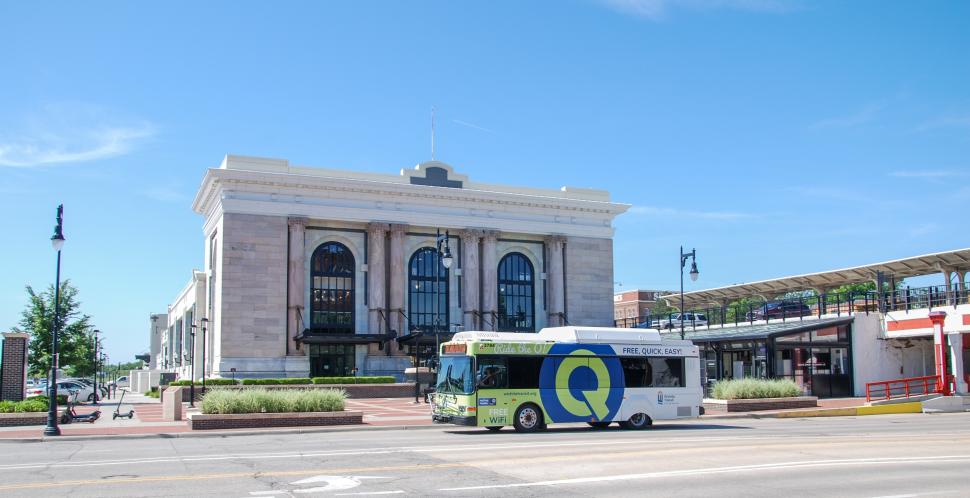 Take the Q-Line and see more 
You can explore even more of Wichita by hopping aboard the city's Q-Line. This free mode of transportation takes riders from the Delano District east to Downtown, Old Town, Douglas Design District and stops in Clifton Square. Along the 3.3-mile route, you'll find Ziggy's Pizza – Clifton Square, Dempsey's Burger Pub, The Selfie Spot on Douglas, Local Roasters, Coffee Daze, Lucky's Everyday, Reverie Coffee Roasters, Hopping Gnome Brewing Company, Argentina's Empanadas, Larkspur Bistro and Bar, Lava and Tonic, PourHouse, Third Place Brewery If you're in the mood to shop or just browse, The Spice Merchant & Company, The Workroom and Lucinda's are must-visits. These are just a handful of hundreds of dining and shopping options along the way as you take in the heart of Wichita!
Be sure to check out the Visit Wichita calendar of events to see what else is happening when you're in town.