Throughout Wichita's history, women have played an important role. They have shaped the city in many ways and continue to be an invaluable part of why Wichita is the heart of the country.
Women's History Month, which is celebrated in March, got its start in 1980 when President Jimmy Carter designated a Women's History Week in early March. By 1987, Congress passed a resolution turning that weeklong celebration into a monthlong observance.
There are so many amazing female changemakers in Wichita – past and present – it's difficult to list them all. So, we've compiled a list of some of the women who've made their mark on the city.
Women in Wichita's History 
First on our list is Catherine Greiffenstein, a previous landowner who helped run the frontier trading post along with her husband in Wichita's early days.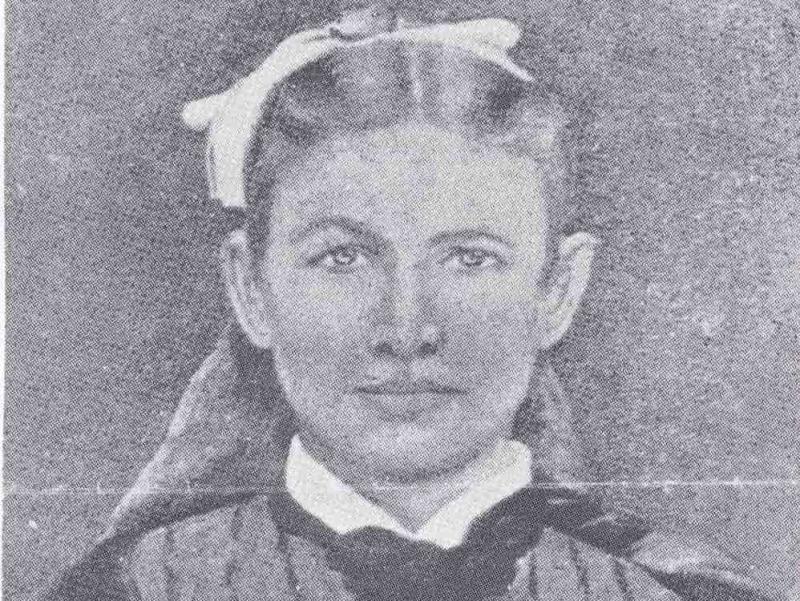 Catherine McCarty
Credit: ​Wichita-Sedgwick County Historical Museum
One of the city's first female entrepreneurs was Catherine McCarty. She purchased land and began a laundry service. Additionally, she was the only woman to sign Wichita's founding charter in 1870. Also noteworthy, she is the mother of the famous outlaw, Billy the Kid.
Although she was not born in Kansas, this list wouldn't be complete without prohibitionist Carry Nation. Nation brought Wichita to national attention after destroying the Eaton hotel bar with a hatchet in 1900. After watching her husband suffer and die from an alcohol addiction, she took it upon herself to crusade against alcohol. The Eaton bar was Wichita's fanciest and most prominent at the time, making it the perfect target for Nation and her hatchet.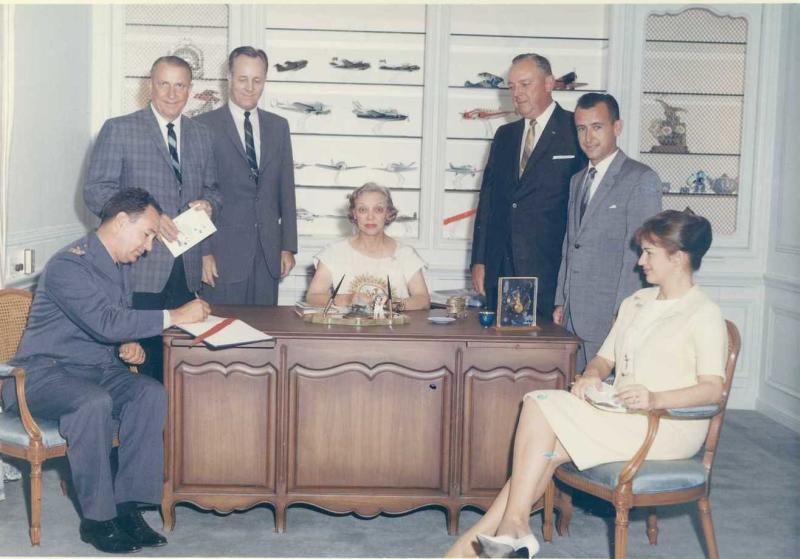 Olive Ann Beech
Credit: ​Wichita-Sedgwick County Historical Museum
Olive Ann Beech was the co-founder, president, and chairwoman of the Beech Aircraft Corporation. She founded the company in 1932 with her husband, Walter Beech, and three others. She has earned more awards than any other woman in aviation, and is often referred to as the "First Lady of Aviation."
Olive Ann Garvey, a philanthropist and businesswoman, co-founded Music Theatre of Wichita and created The Center for the Improvement of Human Functioning, now the Riordan Clinic.  Garvey and Beech were the first women members of the Chamber of Commerce.
Born in Wichita in 1919, Mary Chance VanScyoc was one of the country's first recognized female civilian air traffic controllers in the United States.
Mark Arts, the regional arts hub that started in November 1920 as the Wichita Art Association, was influenced heavily by many women: Maude Gowen Schollenberger, an arts supporter and long-time president of the Wichita Art Association from the 1930s into the 1960s; Olive Ann Beech, Gladys Wiedemann and Mary Robinson Koch, three philanthropists who were influential to the organization beginning in the 1960s. 
The Wichita Art Museum, which celebrated its 85th anniversary in 2020, was started by two women. Louise Caldwell Murdock, owner of an interior design company and widow of Wichita Eagle business manager and part-owner Roland P. Murdock, provided the seed money to start WAM's collection when she died in 1915.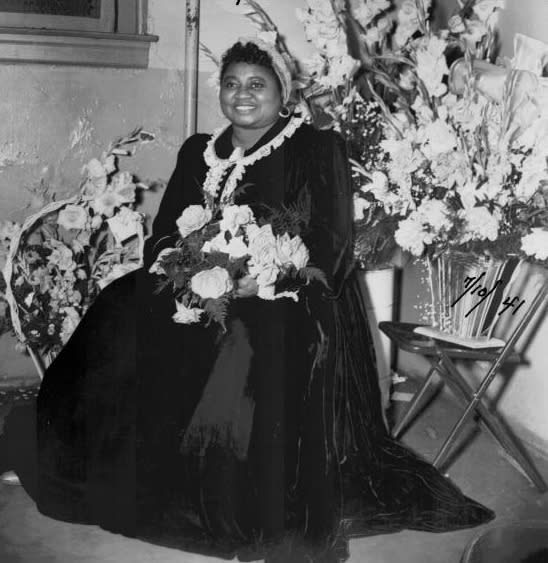 Hattie McDaniel
Credit: ​The Kansas African American Museum
Hattie McDaniel, a Wichita-born film actress, became the first African American to be nominated for, as well as the first African American to win an Oscar. In 1940, McDaniel received the award for Best Actress in a Supporting Role for her portrayal of Mammy in "Gone With the Wind." She was honored with a star on the Walk of Fame in 1960. Be sure to visit a colorful memorial showcasing her life and career. Visitors can find it at 925 N. Wichita St., near 9th and Waco, across the street where she once lived.
Former President Barack Obama's mother, Ann Dunham, was born in Wichita in 1942.
Actress Kirstie Alley, best known for her role as Rebecca Howe in "Cheers," was born in Wichita on Jan. 12, 1951.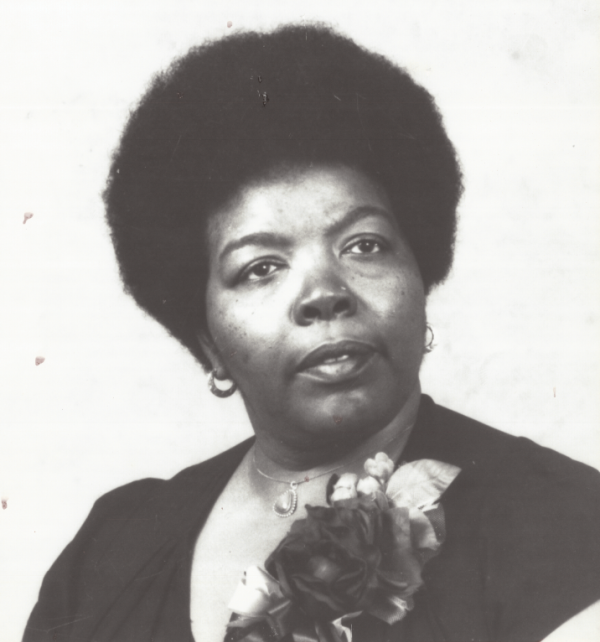 Doris Kerr Larkins
Credit: ​The Kansas African American Museum
Parishioner Doris Kerr Larkins led the effort to protect the Calvary Baptist Church, now The Kansas African American Museum, from urban renewal's wrecking ball. Larkins and many others went on to launch the First National Black Historical Society in 1973.
Professional basketball player Lynette Woodard was the first woman in history to play for the Harlem Globetrotters. She was added to the team's roster in 1985 and played on the team for two seasons. Woodard went on to play overseas and in the WNBA (Women's National Basketball Association). 
Joanna Gaines of HGTV's "Fixer Upper" was born in Wichita in 1978.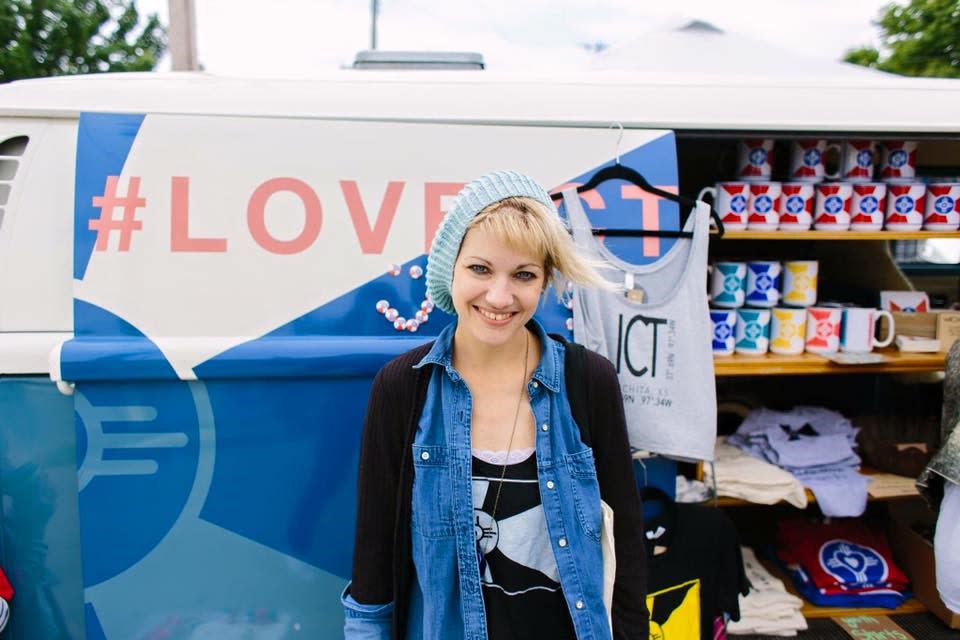 Janelle King | The Workroom
Influential Women in Wichita Today
Today, Wichita has many women-owned businesses, including some of its most beloved eateries. If you are visiting Wichita and are looking to support restaurants and specialty food and beverage shops in Wichita owned by women, here are several to choose from: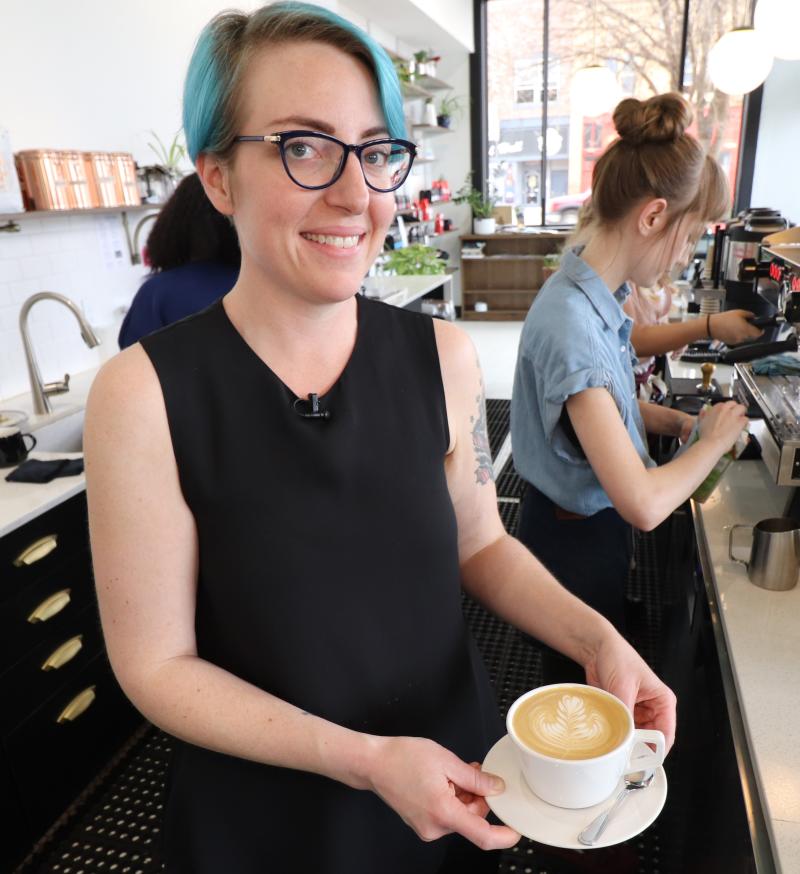 Sarah Leslie | Leslie Coffee Co.
The Anchor, The Artichoke Sandwichbar, Bagatelle Bakery, The Brown Box Bakery, The Donut Whole, Jenny Dawn Cellars, Jimmie's Diner (North Rock and South locations), The Kitchen, Leslie Coffee Co., Monarch, Mort's Martini & Cigar Bar, Sweet Allie B's, Tanya's Soup Kitchen and Olive Tree Catering.
Other tasty Wichita establishments with women co-owners are Bella Vita Bistro, Five Star Catering at Sugar Shane's Café, Hopping Gnome Brewing Company, Kookaburra Coffee, Monica's Bundt Cake, Nortons Brewing Co., Old Mill Tasty Shop, The Popcorner (East & West locations), Prost and Ziggy's Pizza (Clifton Square, East & West).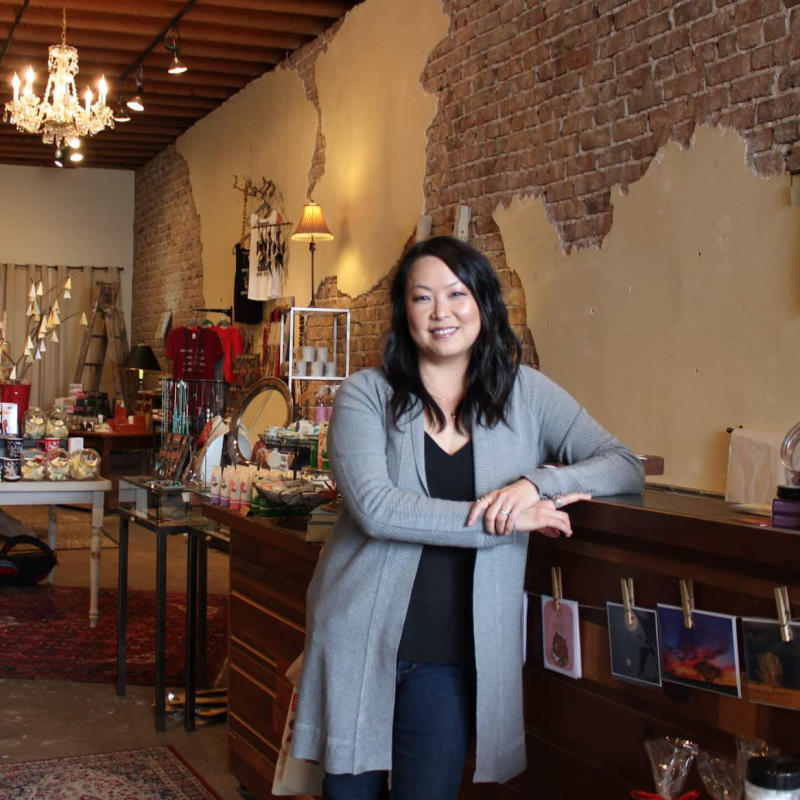 Kelsey Metzinger | Bungalow 26
It's not just the dining scene that is bursting with talented women. Local shops and unique businesses across the city are owned and co-owned by women: American Fun Food Company, A. Jay Health and Wellness, Bash Booking Agency, Bungalow 26, Bohemia Healing Spa, Cocoa Dolce (Bradley Fair, New Market Square and Old Town), Colour T-Hair-apy Salon & Oxygen Bar, Country Boys Carriage,  Drone-tography, LLC, The Farris Wheel, Generations Antiques and Artisans, Kendra Scott, Lucinda's, Paramount Antique Mall, Sunflower Travel Corp., Uniquities Home, Urban Interiors, The Health Connection, Wichita Union Stockyards, The Workroom and more!
Museums and Attractions With Women at the Helm:  
Check out even more women-owned businesses in Wichita in this blog.