Update Your Website Listing
1. Click the Listings icon to view/edit/add your listings, special offers, and photos.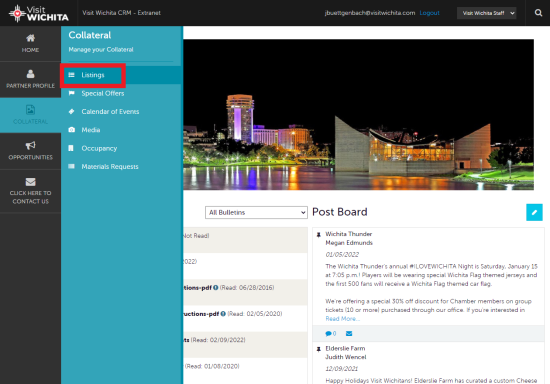 2. After you click on Listings, you will be presented with your organization's listings. The pencil icon will allow you to edit your listing information. By clicking the eyeball icon, you can view your listing information.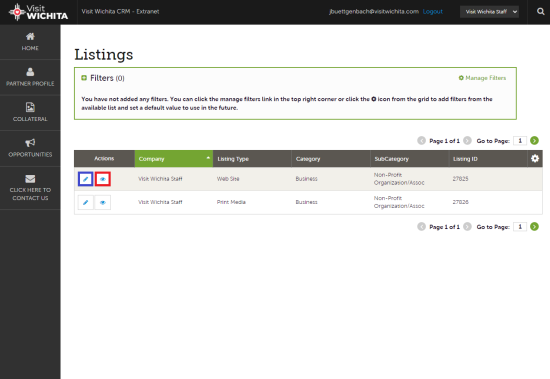 3. When you view or edit a listing, you can quickly scroll to a section on the page by clicking the section links on the left of the page. You must click the Save button before any of your changes are actually saved!

IMPORTANT NOTE: Any edits of listings will require approval from Visit Wichita. Upon saving your updates, Visit Wichita will be notified of your changes. You will receive an email once your changes are updated.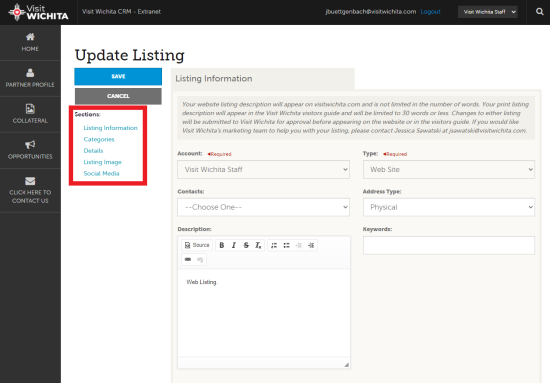 4. Listing Information: Please type in a short general description. This description will display on VisitWichita.com. Tip: Try to keep it under 4 sentences long


5. Details: You may overwrite anything listed. Simply click on the circle and start typing to override any info for display purposes on VisitWichita.com. This section is useful if you have a parent company, for instance.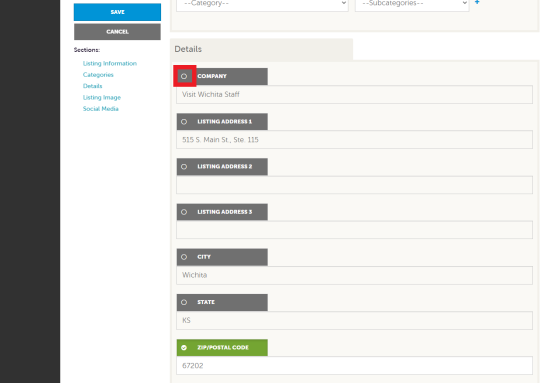 6. Listing Image:  Please select four images to associate to the listing by selecting the Listing Images pull down menu. (More on images in the Media section).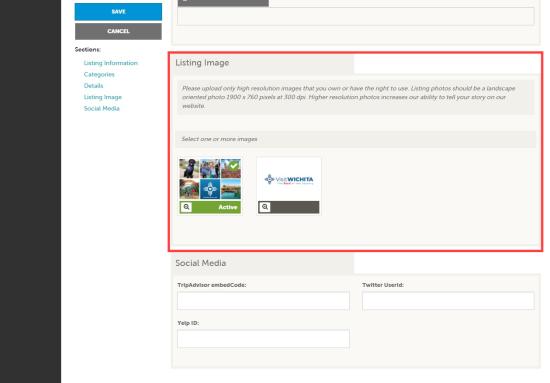 7. Social Media: You can add your Trip Advisor embed code, Twitter handle and your Yelp ID.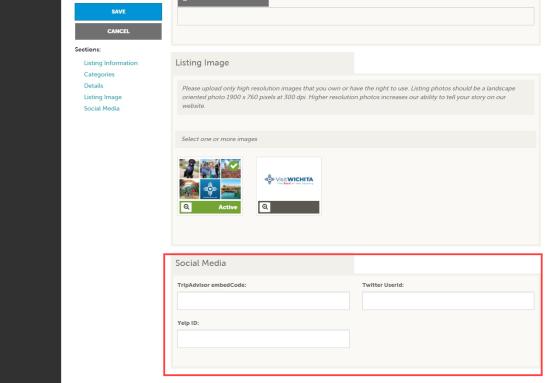 8. Make sure to click the "save" button to save your changes. Your changes will be approved by a Visit Wichita representative within two business days.

Next Step:
Create a Special Offer