Add an Event to Our Calendar
Please Note:
Events must be held in the Greater Wichita Area; events posted from outside the area will not be approved
Events must be open to the public and of interest to visitors: meetings, product demonstrations, most fundraisers, membership events, and sales events whose primary purposes is to sell or promote products or services will not be approved
 
1. Go to Collateral and click on Calendar of Events.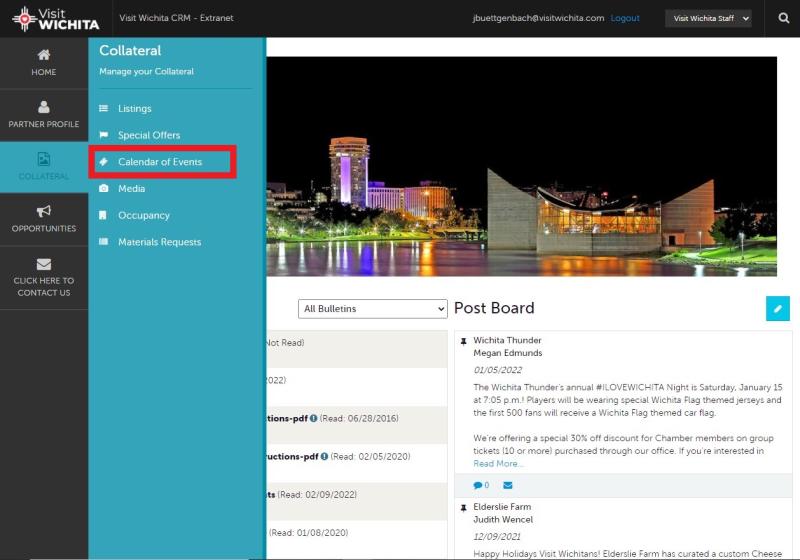 2. Click Add Event for NEW event.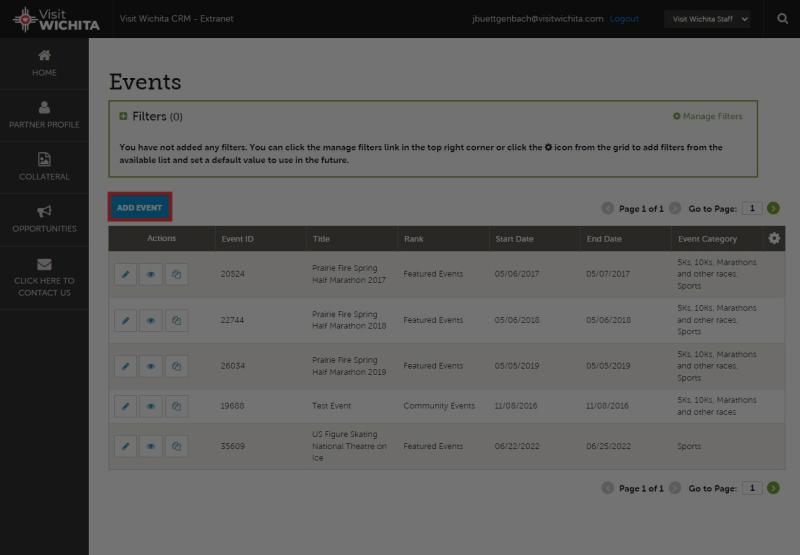 3. Fill in all the required fields and any other applicable fields.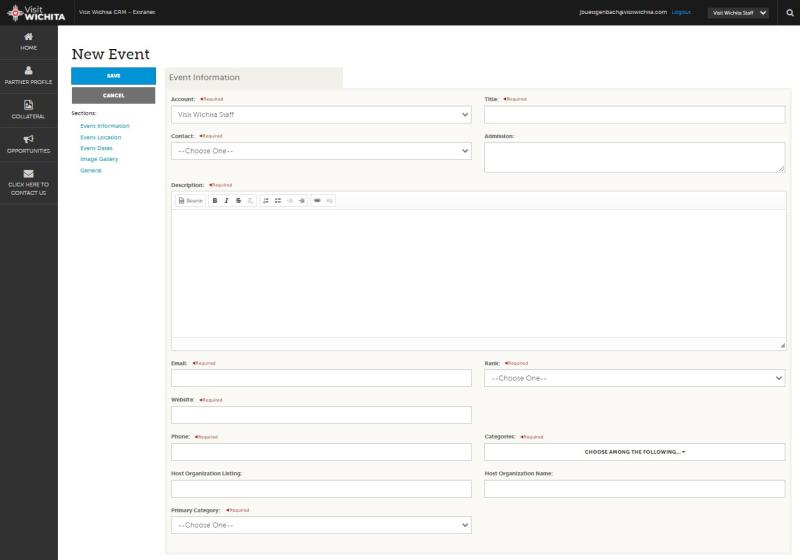 4. Enter an event location. For repeat event, select Daily (or another recurrence if applicable) and add an End on date.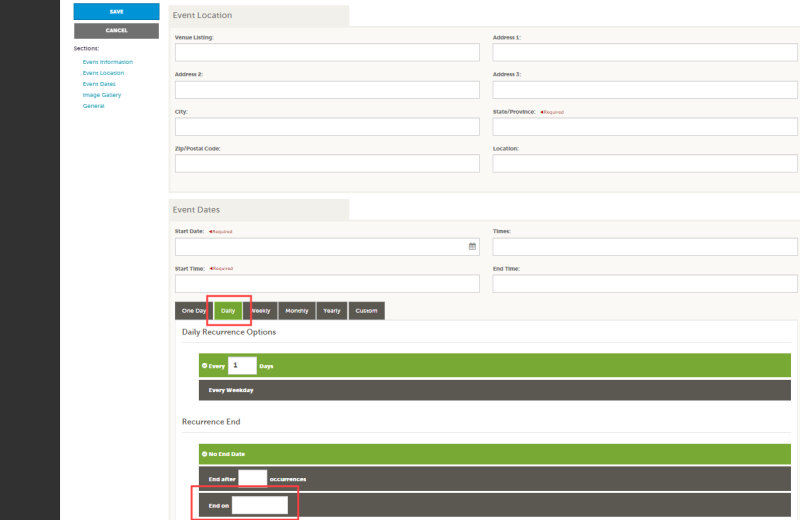 5. Upload a photo that you have full permission to use. Please make sure your photo(s) meet the following requirements: 
Pictures – no logos, flyers, posters, drawings, etc.
Landscape and sized at least 1900x760 pixels
Picture Collage not recommended
.
Next Step:
Create a Special Offer