Looking for ideas on what to do in Wichita for Mother's Day this year? We've got you covered! Here are ideas, from where to find gifts for mom to ways to spend time with her over the Mother's Day weekend.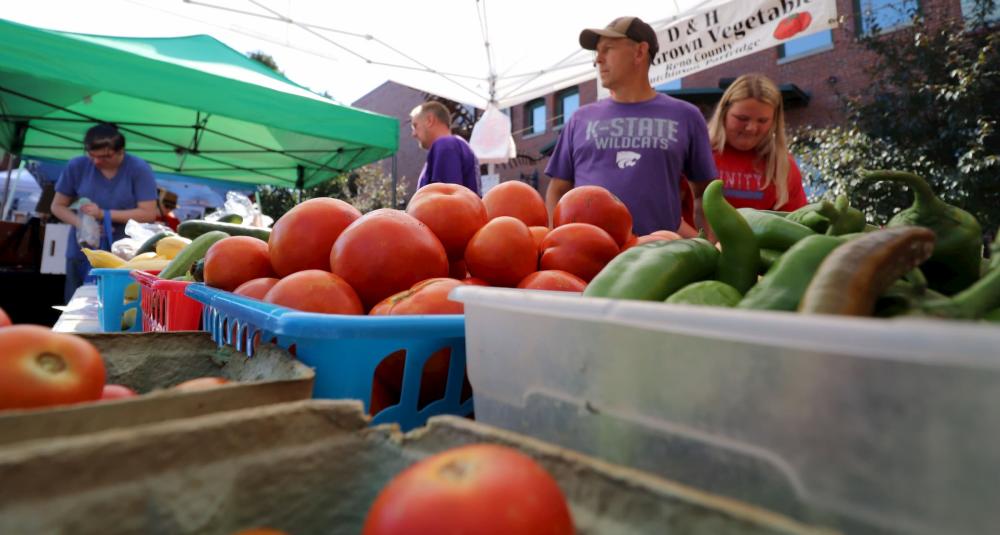 Fresh Produce at Old Town Farmers Market
Shopping With Mom
Mother's Day falls on the second weekend of the month, which coincides with 2nd Saturday – a great time to explore retail shops in the Douglas Design, Delano, Downtown & Old Town districts. You'll find specials and deals while shopping local in Wichita!
Make it a full day of shopping and exploring by treasure hunting at the Outdoor Vintage Market at Paramount East Antique Mall or the Outdoor Marketplace Sell-A-Bration at Generations Antiques & Artisans, and don't miss the Old Town Farm and Art Market in Old Town, the Kansas Grown Farmers Market at Sedgwick County Extension in West Wichita, and The Workroom's outdoor 2nd Saturday Artisan Market in the Douglas Design District.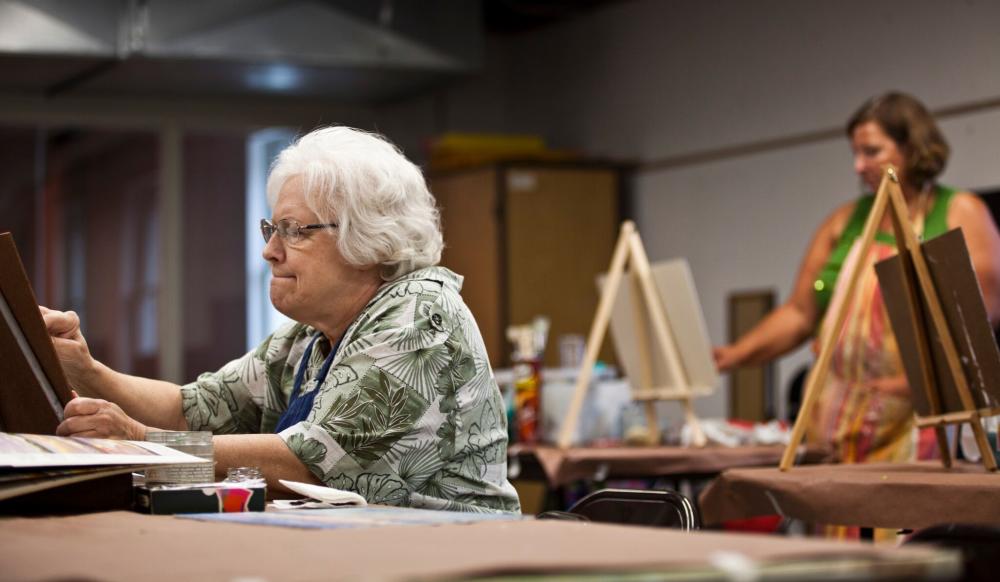 Hands-on Creativity at CityArts
Creating With Mom
Get creative with mom at places like Board & Brush and Paint the Towne, where you create your own masterpieces while learning from professional painters and artists. CityArts and Mark Arts also offer classes in a variety of mediums.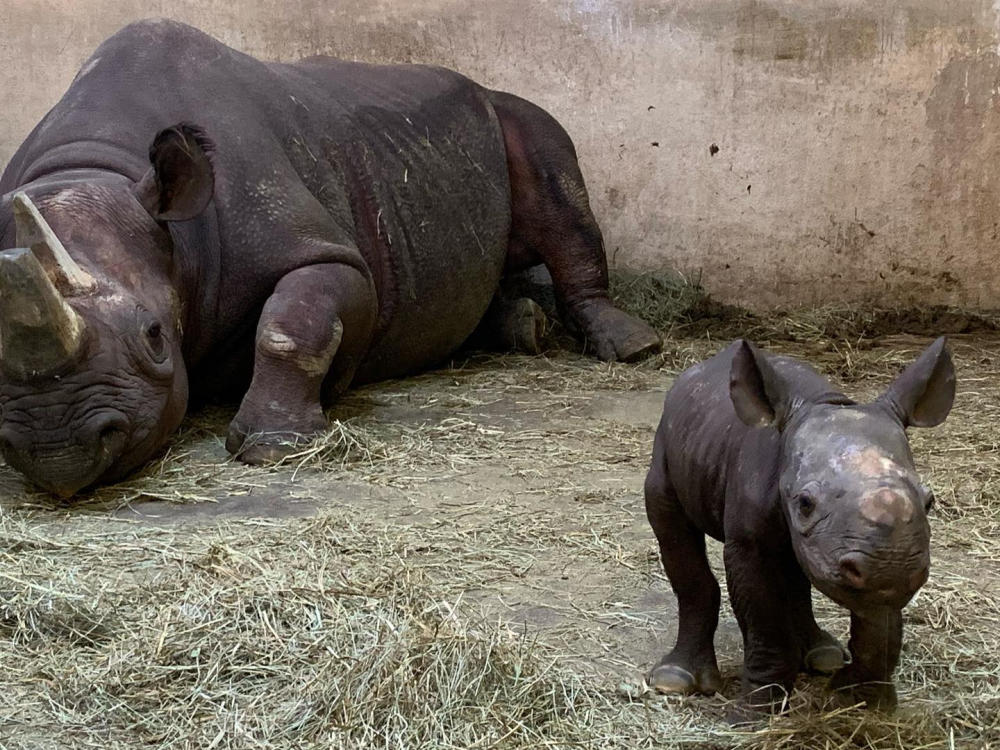 Black Rhinoceroses Bibi (Mom) and KJ (Baby) at the Sedgwick County Zoo
Exploring With Mom
Just in time for Mother's Day weekend, the "Big Bugs" exhibition is opening May 1 at Botanica Wichita. Stroll the gardens while keeping an eye out for 12 larger-than-life animatronic insects installed throughout the gardens' 20 acres. The exhibit is included with general admission, and on May 9 there's free admission for all moms. There will also be music, food trucks and a bar serving Mom-mosas, wine and beer.
Moms also get in free at the Sedgwick County Zoo on May 9 with an additional paid admission. And everyone is free on Sunday at Old Cowtown Museum.
Visit the Wichita Art Museum for one of the largest collections of American art in the region. Over Mother's Day weekend, WAM has several special exhibitions including the traveling Smithsonian exhibition "African American Art in the 20th Century: Harlem Renaissance, Civil Rights Era, and Beyond" and "Before and After 1920: Women Artists from the Wichita Art Museum Collection." Don't forget admission is free for all every Saturday!
Tour the historic Frank Lloyd Wright Allen House. Choose from a moonlight tour at 7 p.m. Thursday or daytime standard and grand tours on Friday and Saturday.
Find more information on the latest exhibitions at Wichita museums.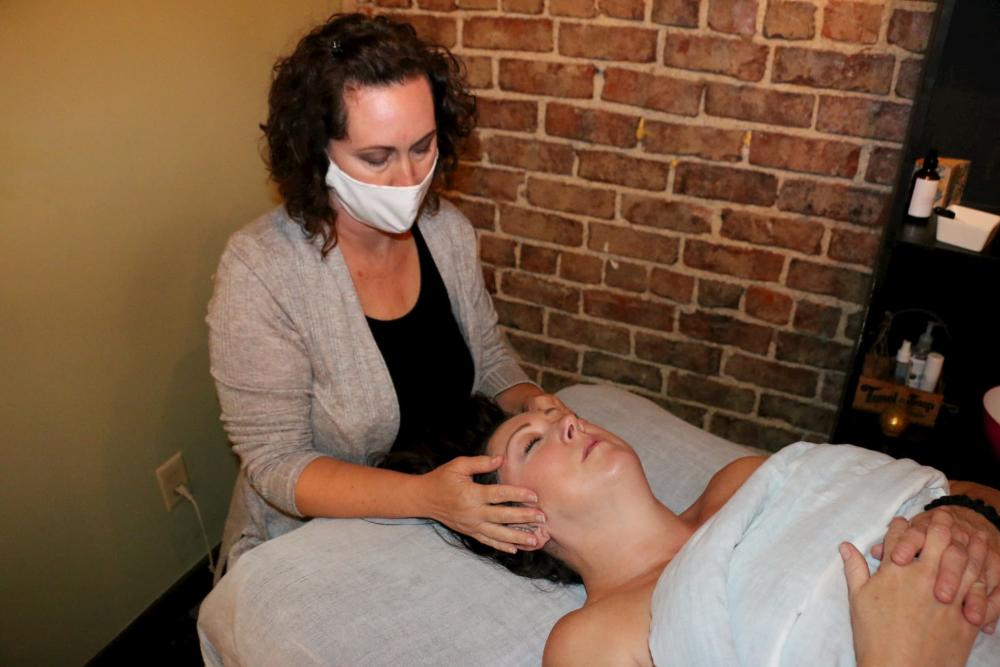 Migraine Relief at Bohemia Healing Spa
Helping Mom Relax
Schedule a day of pampering and relaxation at A. Jay Health and Wellness, Bohemia Healing Spa, Colour t-Hair-apy Salon and Oxygen Bar and The Health Connection. Greet her with flowers from Hundred Acre Floral, which creates custom arrangements for any occasion, and bring her a bottle of wine from Jenny Dawn Cellars or Grace Hill Winery.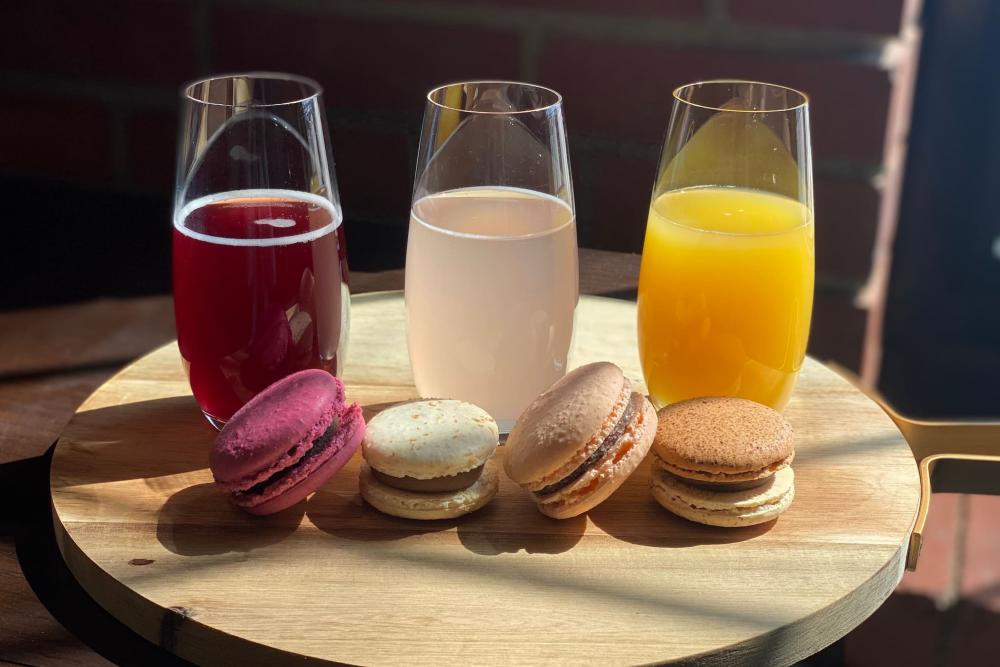 Mimosa Flights at Cocoa Dolce Chocolates
Splurging on Sweet Treats for Mom
From ice cream parlors to chocolate shops, popcorn makers and gourmet bakeries, have fun finding the perfect treat to satisfy mom's sweet tooth in Wichita.
No matter where you are, there's a Cocoa Dolce Chocolates close by (downtown, east and west). Beginning April 23, treat mom (and yourself) to Mimosa Flights - choose from Lavender Lemonade, Classic Orange Juice and Pomegranate. The Spice Merchant & Company also offers chocolate goodies, coffee and a wide selection of teas among their offerings. Find sweet and savory treats at The Farris Wheel, Nifty Nut House, Kernel's Popcorn Express and The Popcorner (east and west locations). Get a slice of decadence at Bagatelle Bakery, Monica's Bundt Cake, Peace, Love & Pie and The Brown Box Bakery Food Truck. Order a scoop of gelato or ice cream at Churn and Burn, Churn and Burn - East, Elderslie Farm & Creamery, Freddy's Frozen Custard & Steakburgers (East, Northeast, Northwest, West, Southwest, Derby and El Dorado) and Old Mill Tasty Shop.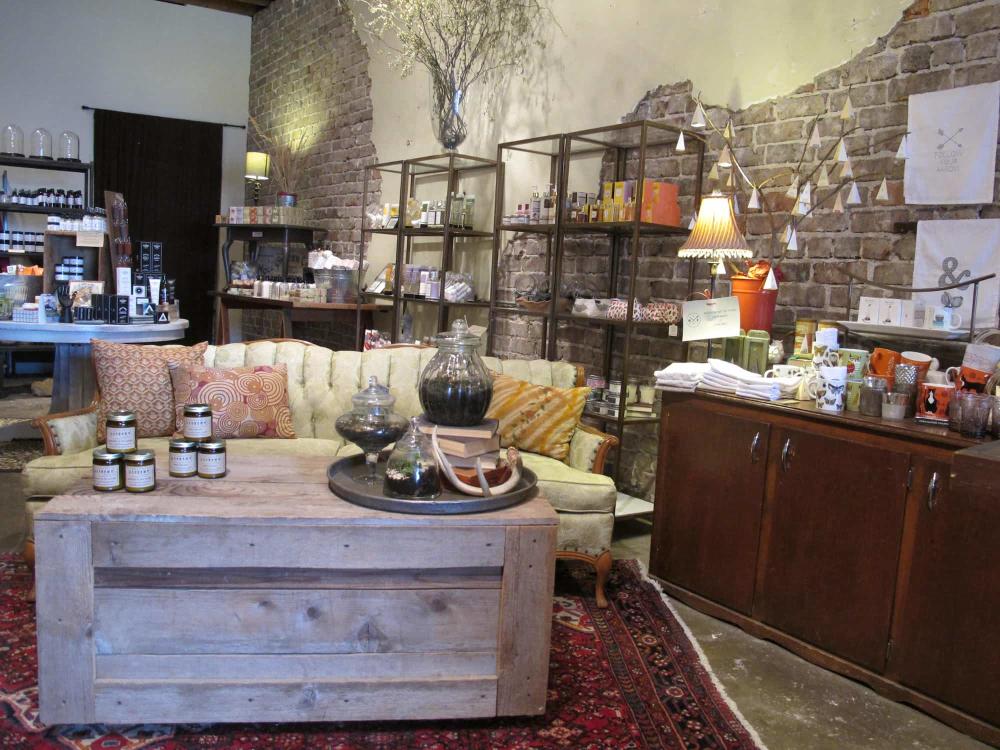 Unique Shopping at Bungalow 26
More Gift Ideas for Mom
Wichita has tons of local specialty shops where you can find the perfect Mother's Day gift. Find home décor at Uniquities Home and Urban Interiors, bath and body products at Bungalow 26 and Zeep, jewelry at Kendra Scott, jewelry and apparel at Lucinda's and hats at Hatman Jack's, to name a few!
Don't forget the awesome gift shops inside our museums, as well as art galleries and studios such as Infinity Art Glass and Karg Art Glass.

Water Lantern Festival - May 8
Attending a Special Event
Sometimes the best gift is time. Build your celebration around spending time together at one of these Wichita events happening over Mother's Day weekend:
"Big Bugs" at Botanica Wichita – daily May 1-July 31
Side-by-Side Workshop: Mom & Me Jewelry Making (ages 6-11) at Mark Arts – May 5
Comedian Thai Rivera at Loony Bin – May 6, 7, 8
Bugs, Books & Blooms at Botanica Wichita – May 6
Abstract Pour Painting Workshop at Mark Arts – May 6
"On Golden Pond" at Roxy's Downtown – May 6, 7, 8, 9
First Friday Gallery Crawl at multiple locations – May 7
First Friday Late Nights at Old Cowtown Museum – May 7
Egads! A Fate Worse Than Death at Mosley Street Melodrama – May 7, 8, 9
2nd Saturday at Douglas Design District, Delano, Downtown, & Old Town – May 8
Saturday Night Jazz at Jenny Dawn Cellars – May 8
Art Market at Mark Arts – May 8
Sommelier Led Wine Tasting at Jenny Dawn Cellars – May 8
Water Lantern Festival Wichita at O.J. Watson Park – May 8
15th Annual Death by Chocolate at Exploration Place – May 8
Once Upon a Time at Cowtown at Old Cowtown Museum – May 8
2nd Saturday Artisan Market at The Workroom – May 8
Mother's Day at the Zoo at Sedgwick County Zoo – May 9
Mother's Day at Botanica – May 9
Free Sunday Funday at Old Cowtown Museum – May 9
Sundays with Love at Cleveland Corner – May 9
Bingo, Brunch & Beer at Chicken N Pickle – May 9
For more events and experiences, check out our calendar of events.