Looking for ideas on what to do in Wichita for Mother's Day this year? Here are suggestions to inspire you, from where to find gifts for mom to ways to spend time with her over the Mother's Day weekend, May 6-8.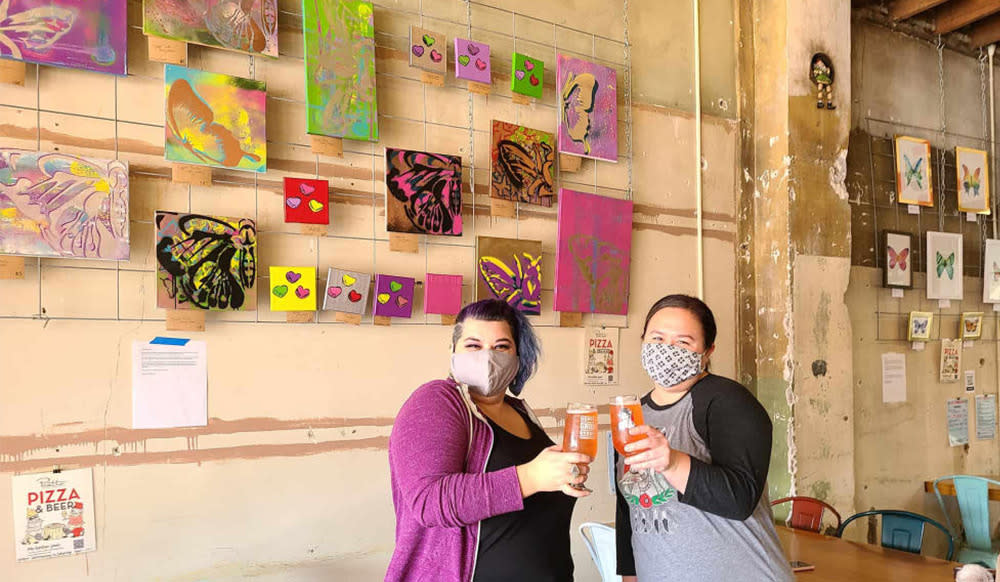 Shopping With Mom
Mother's Day falls on the first weekend of the month, which coincides with Wichita's First Friday Gallery Crawl – a great time to explore art galleries and other pop-up art exhibitions throughout the Douglas Design, Delano, Downtown & Old Town districts. You'll find art at all price points and have fun meeting artists!
Make it a full day of shopping, starting with the Old Town Farm and Art Market and the Kansas Grown Farmers Market at Sedgwick County Extension before exploring Wichita's many shopping centers, local boutiques and antique malls.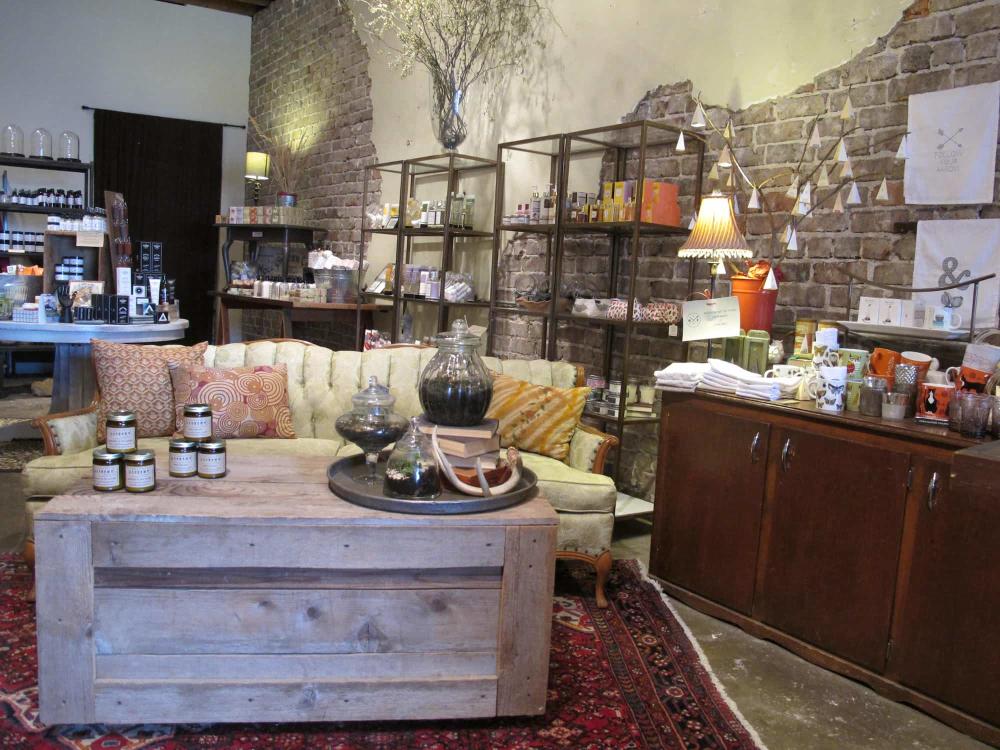 Unique Shopping at Bungalow 26
Shopping For Mom
If you're not able to shop with mom, here are some great places to shop for mom.
Wichita has a variety of local specialty shops where you'll discover the perfect Mother's Day gift. Find a great selection of plants and plant accessories at GROW Giesen Plant Shop, home décor at Uniquities Home and Urban Interiors, bath and body products at Bungalow 26, jewelry and apparel at Lucinda's and Aida Stenholm, and hats at Hatman Jack's, to name a few!
Don't forget the awesome gift shops inside our museums, as well as art galleries and studios such as Infinity Art Glass and Karg Art Glass. The Workroom also carries local art along with other great gifts.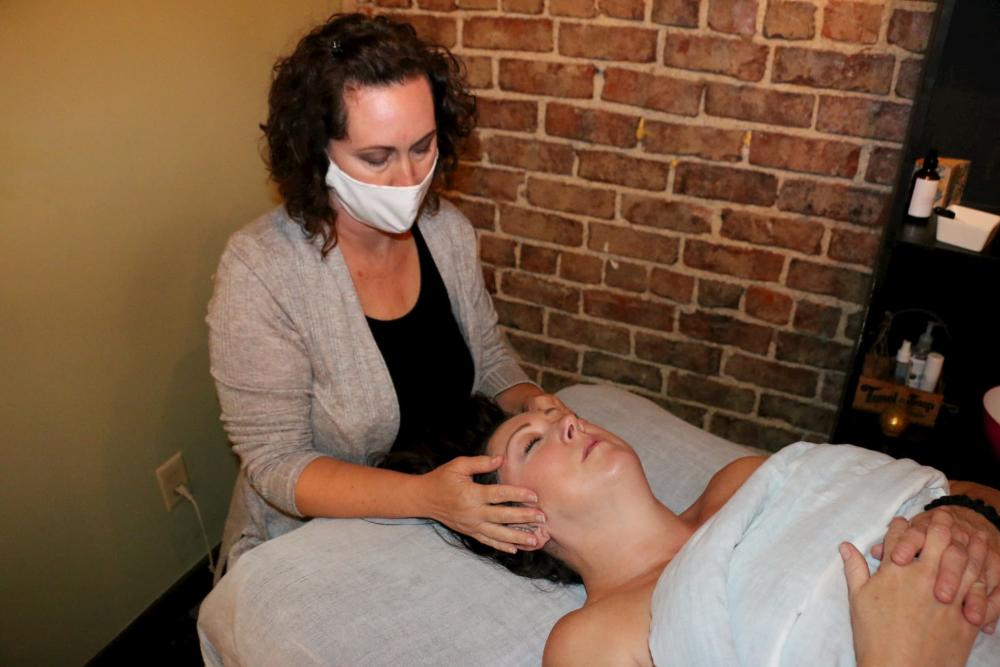 Migraine Relief at Bohemia Healing Spa
Helping Mom Relax
Schedule a day of pampering and relaxation – or pick up products that will give her an excuse to spend time on self-care – at A. Jay Health and Wellness, Bohemia Healing Spa, Bohemia Healing Spa East, Colour t-Hair-apy Salon and Oxygen Bar and The Health Connection.
Bring her a bottle of wine from Jenny Dawn Cellars and Grace Hill Winery or a growler of locally crafted beer from one of our breweries. For non-alcoholic options, try kombucha tea from Apollo Fermentations or Inspirit Kombucha Brewing Co.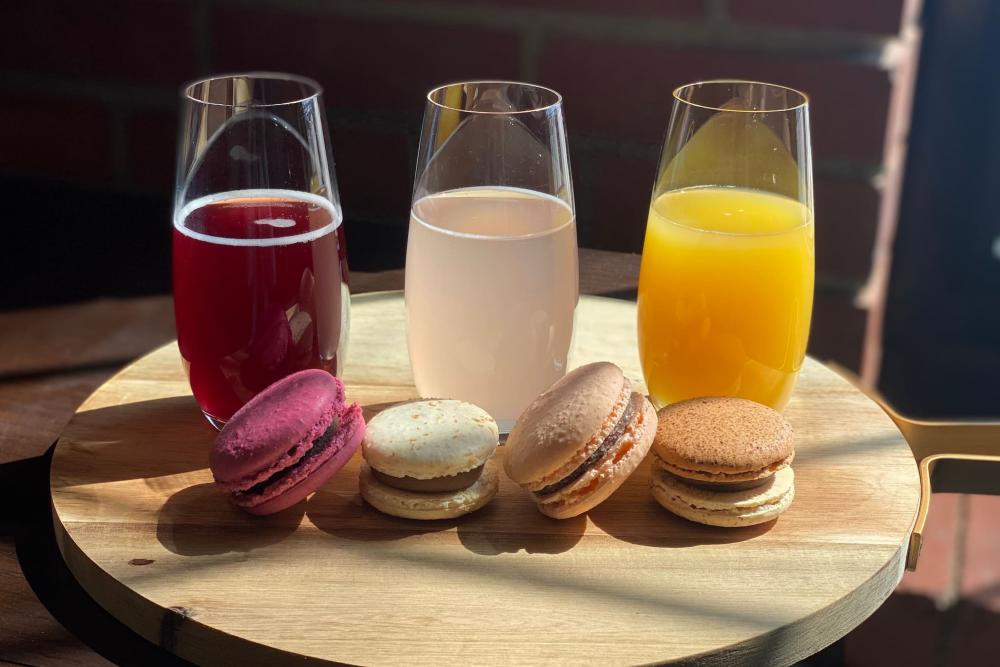 Mimosa Flights at Cocoa Dolce Chocolates
Splurging on Sweet Treats for Mom
From ice cream parlors to chocolate shops, popcorn makers and gourmet bakeries, have fun finding the perfect treat to satisfy mom's sweet tooth in Wichita.
No matter where you are, there's a Cocoa Dolce Chocolates close by (downtown, east and west). Order in advance for pick up or take mom into one of their sweet lounges for an indulgent treat. The Spice Merchant & Company also offers chocolate goodies, coffee and a wide selection of teas among their offerings. Find sweet and savory treats at Kernel's Popcorn Express, Nifty Nut House and The Popcorner (east and west locations). Get a slice of decadence at Bagatelle Bakery, Monica's Bundt Cake, Peace, Love & Pie and The Brown Box Bakery Food Truck. Order a special ice cream treat at Churn and Burn, Old Mill Tasty Shop or Jimmie's Diner (south and North Rock locations).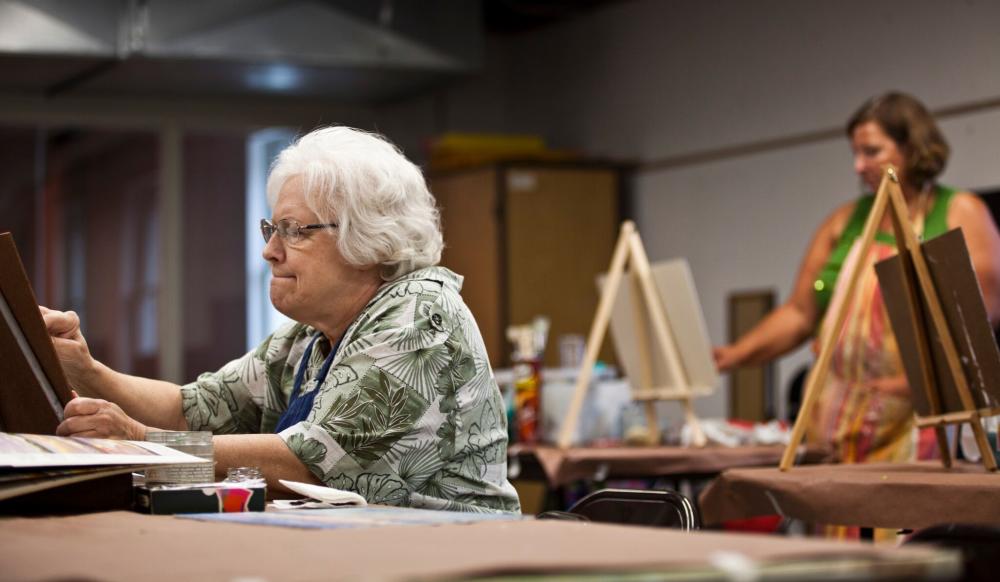 Hands-on Creativity at CityArts
Creating With Mom
Get creative with mom at places like Board & Brush and Paint the Towne, where you create your own masterpieces while learning from professional painters and artists. CityArts and Mark Arts also offer classes and workshops in a variety of mediums.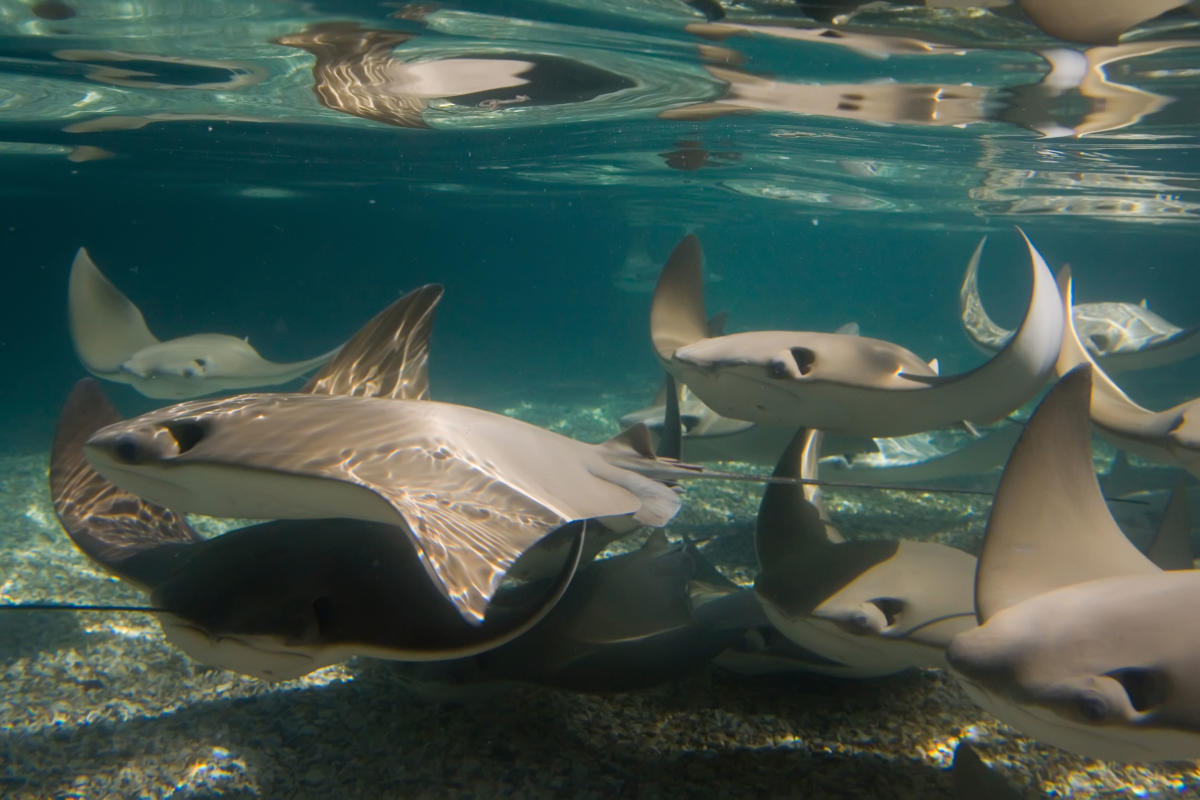 Stingray Cove at the Sedgwick County Zoo
Exploring With Mom
Check out this blog post on the latest exhibitions at Wichita museums and attractions, or take advantage of some Mother's Day weekend deals.
Moms get into Botanica Wichita free on Mother's Day and they are also offering $10 off memberships purchased for Mother's Day. Pack a picnic to enjoy in the gardens or grab lunch from one of the on-site food trucks. Sip on a 'Mom-osa' or other adult beverage from the cash bar while you enjoy multicultural performances by the Wichita Asian Association. While supplies last, the Association will also be providing samples from around the Asian continent at multiple stations, as well as a Henna experience for a suggested donation, all within the Chinese Garden.
Moms also get in free at the Sedgwick County Zoo on May 8 with an additional paid admission. Don't miss their new Stingray Cove attraction.
Everyone is free on Sundays at Old Cowtown Museum. General admission is free every Saturday at the Wichita Art Museum, home to one of the largest collections of American art in the region. Their temporary exhibition "American Art Deco: Designing for the People, 1918-1939" carries an extra admission fee, though it is being waived on Saturday, May 7.
Fulton Valley Farms just outside Wichita is hosting a Spring Fling on May 7 and 8 designed for families to spend the day together exploring the farm, visiting the reindeer, shopping and enjoying a cocktail, tea and treats. Mother's Teatime in the Forest is offered on May 7 and Mother's Day Brunch is offered on May 8; reserve a ticket in advance.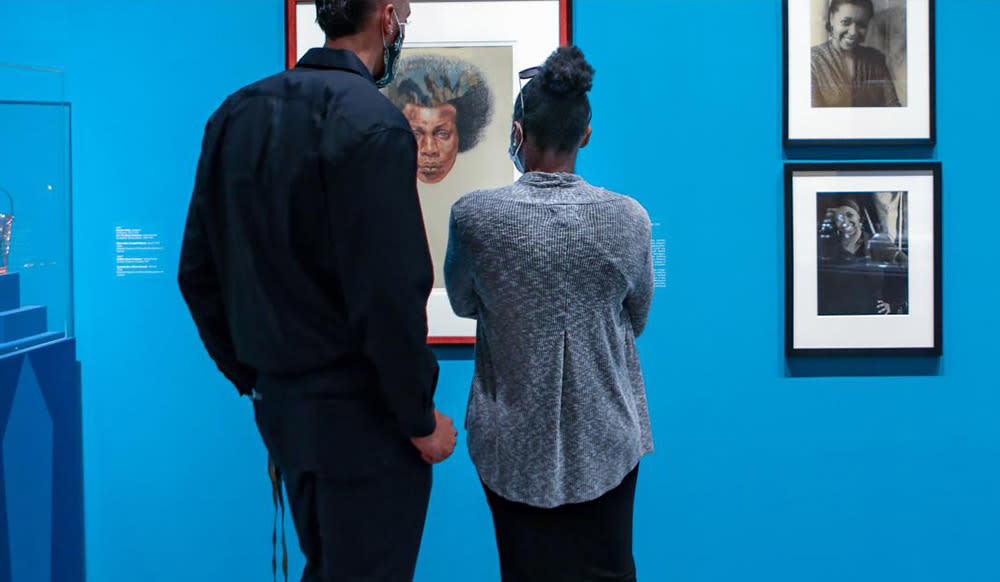 American Art Deco Exhibit at Wichita Art Museum
Attending a Special Event
Sometimes the best gift is time. Build your celebration around spending time together at one of these Wichita events happening during Mother's Day weekend. If you want to take it up a notch, book a limo for transportation!
For more events and experiences, check out our calendar of events.
M